I used to love the magazine Real Simple.
For years, I would go to Amazon on Black Friday and order the subscription for myself as a Christmas present to me.
For the past two years, I have been getting the subscription for free by taking surveys and only receiving the actual magazine like once every couple of months.
Probably because of the whole free scenario.
Over the years though, I have noticed a difference.
Either in how I see the world or how the world sees me but Real Simple became, for lack of a better word, pretentious.
I joked on Instagram that it should be retitled Real Expensive.
Because I don't need to spend $150 dollars on a pencil skirt for a holiday party.
And neither do you.
I am not their demographic, I get it.
I shop for groceries at Aldi.
I buy most of the shoes that go on my feet at Payless.
I don't buy makeup from a department store.
I am not their target customer, I understand.
But it makes me sad because I like to make my life simple too!
Why can't I create a cool Christmas table without ordering a tablecloth from West Elm?
Why can't I organize my basement without a trip to an Elfa store?
Why can't I go to a holiday party without a trip to the Banana Republic?
In a recent issue, a reader wrote to them about this amazing wrapping paper storage situation.
IT CHANGED HER LIFE!!
I WANT TO CHANGE MY LIFE TOO!!
My wrapping paper is straddled all willy-nilly all over our storage area of the basement; bows and tape all over the frick frackin' place.
I want a wrapping paper situation!
I googled the name of the wrapping paper storage situation and found that the "life-changing" wrapping paper organizer cost $150.
ONE HUNDRED AND FIFTY DOUBLOONS?!?!?!?!
What the ever loving hell???
As I got deeper into the magazine, I found an article that caught my attention and I suddenly remembered why I can't quit you, pretentious Real Expensive magazine!!
100 stress-reducing ideas to help with the holidays!
I want to have less stress during the holidays!
Some of the ideas were silly, some were helpful and some were just amazing.
So instead of making you wade through the Burberry ads and Elfa inserts, I am sharing the most real and valuable ones with you!
Consider it my present to you.
And it didn't cost you $150 to read it.
 Other than fresh cookies, the happiest smells in our house come from the all-natural holiday decorations we use; pine cone centerpieces, fir wreaths, and cedar wrapped votives.
Jessica Alba
I am sure Jessica is not headin' out to the Piggly Wiggly herself to pick up her wreaths and pine cones this holiday season but it is a good idea and a cheap one too.
A few years back, my youngest daughter and I went for a walk on a snowy early December day and she found tons of pine cones at the park near our house.
We picked them up and used them in our Christmas decorations around the house.
Every time I looked at them, I think of her scrambling to pick the cones up and shove them in her winter coat.
Awww.
Wait.
Were we allowed to take them?
OMG I FEEL LIKE A CRIMINAL.
 We make ornaments out of oranges. Just push cloves all over them in patterns. Their scent combined with pine needles is heavenly.
Heath Goldman
This is not a new idea as my mom did this with us growing up and it indeed smelled amazing. Oranges aren't that cheap but compared to running to Pottery Barn and buying decor, it is a steal.
And for me, the smell takes me back to my childhood Christmases.
You can also buy clove orange candles and it lasts a lot longer than actual oranges.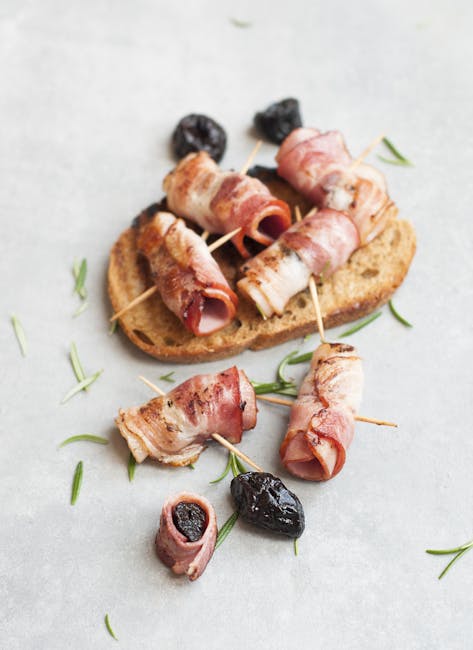 Caramelized bacon is always a hit. I serve bias cut pieces in a bowl in the bar area. First, dredge the bacon in light brown sugar, then pop it in the oven on a cookie sheet at 350 for 8 minutes a side. 
Amanda Hesser
I don't know about you Amanda, but not many people I know have a "bar area".
But I would totally leave this in my 'house area" because BACON CANDY?!?!
Totally making it this Christmas.
Or head to Amazon here and get chocolate covered bacon delivered to your door by Christmas.
A cocktail rimmed in edible glitter telegraphs "holiday fun". I buy the glitter on Amazon.
David Stark
What up with the unnecessary use of quotation marks "David" "Stark"???
This is kind of a cool idea, quotation marks aside.
I went to Amazon and sure as sand, there was edible glitter.
I could totally put edible glitter on everything.
Pizza? Donuts?? BACON?!?!?!
This could be a game changer, folks.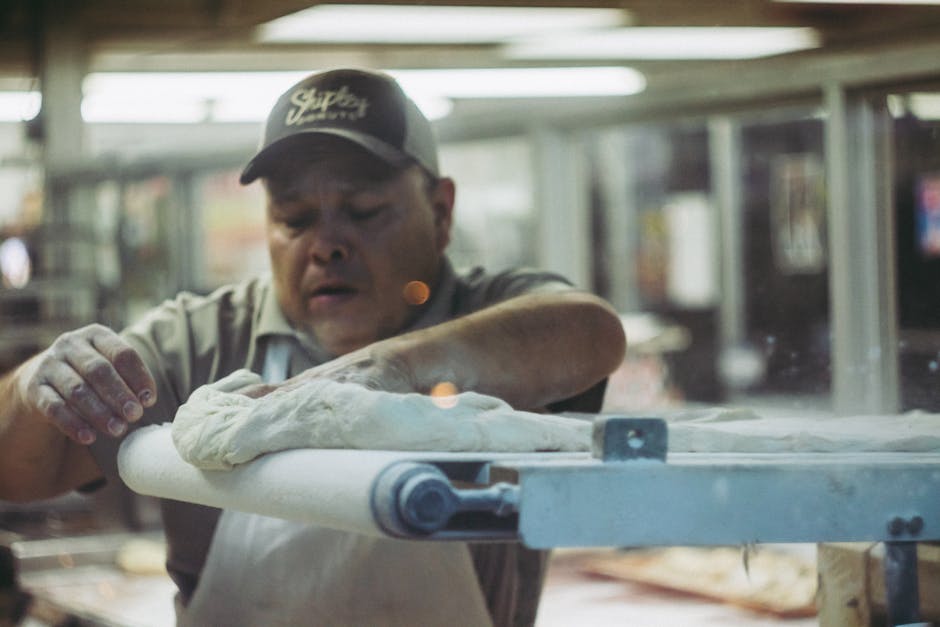 Our family eats Danish Kringle from O and H Bakery in Racine, Wisconsin on Christmas morning.
Christopher Morocco
We live an hour from Racine and I have only had Kringle, like, two times.
It is really good, not like OMG I NEED TO HAVE IT ALL THE TIME good but mmm yeah this is some good sh#$ good.
And now all of a sudden I feel like we need to have it on Christmas morning.
Ah, the persuasion of the media. 
By the way, I ran the Color Run in Racine a few years ago and one of the swag items was rainbow colored Kringle.
I ate the whole thing the night before the 5k.
I KNOW I AM DOING LIFE WRONG.
If you don't live an hour away, you can order it online here.
This year, I'm using little snowflake cookie cutters to dress up hot cocoa for a holiday party. I'll spread whipped cream on a wax paper lined cookie sheet and pop it in the freezer. When it's frozen, I'll cut out the snowflakes and use them in place of marshmallows.
Stephanie Sisco
I know Stephanie didn't come up with this herself, you know how I know?
It's called Pinterest and I have seen this idea everywhere.
It's such a cool idea and as soon as I saw it, wished I had thought of it myself.
But I don't have little snowflake cookie cutters, just ones shaped like loons or the state of Missouri.
So I will be making hot cocoa for my little posse here with marshmallow shaped like a north woods bird or the Show-Me State.
I personally love these snowman shaped marshmallows.

I love a doughnut bar for a holiday party. Buy plain ones and set them out with toppings like flavored icings, chocolate and caramel sauce, sprinkles and candy.
Mary Guiliani
I love you, Mary, it is like you have a window to my soul.
My little donut/doughnut eating soul.
Is it donut or doughnut? Does anyone really know?
I think Mary knows because Mary got printed in Real Expensive magazine.
Oh that Mary…..you doughnut pimping sexy beast you.
I am totally making a doughnut bar happen this holiday season.
Or on a random Sunday in the New Year.
I think I just thought of Ellie's birthday party food idea…….
*editor note- I DID create a donut birthday party for her! Read about it here! 
We have a Christmas Eve picnic under the tree and every family member gets to choose a favorite guilty pleasure indulgence to be served. It never makes a real meal but it's the best "meal" we eat all year!
Andrea Carter Wilson
SERIOUSLY, WHAT IS WITH THE UNNECESSARY USE OF QUOTATIONS???
Just because a "real meal" in your home doesn't include mac and cheese or I am guessing, anything non- organic, why must "meal" be in "quotations"??
But I do love this idea, "Andrea".
Although we eat spaghetti and meatballs every Christmas Eve since I can remember, so that can be a little messy "under the tree".
I am going to implement this "idea" though and surprise the girls some random weeknight.
While eating "dinner".
My family has Bloody Mary's on Christmas morning, even though the kids have us up at the crack of dawn. It goes coffee, Bloody Mary (pretty much). Then we're primed for our nap after the stockings and gifts are open.
Elizabeth Passarella
I like your thinking Elizabeth!
You lush, you!
Only I have never in my life had a Bloody Mary but since Christmas is all about traditions and family, I am sure I would be more than willing to try an alcoholic beverage that is new to me.
And I bet I can get my mom, aka my sidekick, on board.
Or just stick with mimosas.
Extra champagne, light on the OJ…wink wink.
But this is what it would look like in my home: mimosa, then candy bacon, followed by mimosa, then candy bacon, then mimosa.
I love Christmassssss.
We open stockings before breakfast and gifts after breakfast. The meal in between calms down the present opening craze, especially effective when my sisters and I were little.
Heath Goldman
This is a good idea in theory AND adds to our Mimosa/Bloody Mary time as well!
I do, however, see problems with this in my little family.
The problems are two-fold:
# 1- my youngest gets up on Christmas early enough to milk the cows.
And feed the chickens.
And possibly birth the baby calves.
Which in turn leads to the # 2 of my two-fold problem- our 14-year-old will not be happy to get up in darkness/cow milking hour to NOT open presents.
The stockings are fun, yes, but the presents are what they are really waiting for.
So I need to work on my girls all through December to make this happen because I love this idea.
I cut up holiday cards from the previous year- the decorative parts, not photos- and use them as gift tags.
Donna Smallin
This would be so hilarious if you actually cut up the photos and used them on gift tags to that person!
Kind of like a holly jolly ransom note!
No??
Moving on…….
Friends of ours hang tinsel curtains in the doorway to their living room while the kids are sleeping. In the morning, the kids get to burst through it as they run to find their presents under the tree.
Mary Duncan
Love, love, love this idea!
But the living space where we open gifts doesn't have a doorway so I want to do this to the girls' doors to their bedrooms while they are sleeping on Christmas Eve!
Hopefully, they don't freak out when they come out of their door's half awake, in the dark,  being attacked by little shiny paper snakes.
OK, this just might be the worst idea known to man.
And JUST the thing I need to kick off opening presents!!
Let me know if you are doing any of these things this year!
Or none of them.
Pass the mimosa…..
This post contains Amazon Affiliate links.