Being sneaky is human nature and if anything, motherhood has taught me to hone my sneakiness skills and take them to a new level.
If you've ever had to do the slither, drop and army crawl to put your newborn baby down, in the crib and get the hell out of their room before they see you and realize that they aren't a part of you anymore, then you are sneaky. And kind of heroic.
I used to sneak my Netflix binges, watching Stranger Things while I should be doing things like "putting away laundry" or "feeding the kids" or "being a responsible adult".
But now? Now, I just let it all hang out.
Literally.
And proverbially.
I'd never thought to watch Gilmore Girls in the school pickup line. Usually, I am busy sharing cat gifs on Twitter. Hmm, need to try streaming instead.
Probably a better use of my time.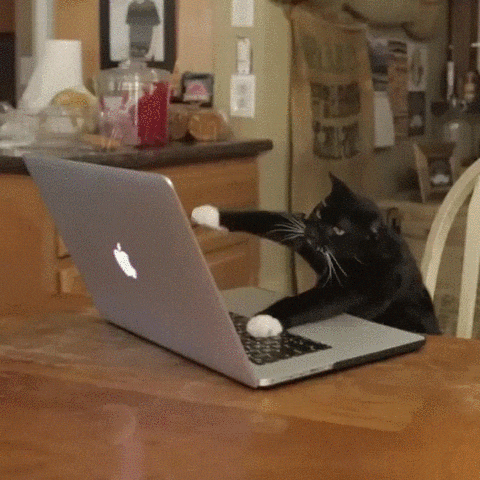 I could watch that all day.
Get on that Netflix.
I do sneak in my Netflix here and there but mostly I watch it out in the open because I AM NOT ASHAMED AND NEITHER SHOULD YOU BE.
My favorite place used to be the gym so I could yell things out loud like, "Oh Bullocks Bridget, get your shit together!" or "I could really use some butter on my popcorn over here!" "Anyone?" "HELLO? IS THIS THING ON??".
Needless to say, I don't belong to the gym anymore which gives me much more time to watch my Netflix, so who's the real winner now?
Speaking of winning, you are probably sick and tired of me going on and on and ON about Netflix when you might not have a subscription or maybe you used to but you had to pay the water bill this month.*
*Note to yourself: the Netflix bill is much cheaper and should be the priority. 
One of you has a chance to win a 6-month Netflix subscription! To enter, all you need to do is share a selfie picture or a story of you showing/explaining your sneaky Netflix ways. But make sure to use the hashtag, #MomSneak. (Even if you are a dad. I don't make the rules, Netflix does).
This giveaway has ended
Just enter the URL from the social share into the Rafflecopter app above OR simply paste the URL into the comment form below.
The winner will be chosen at random next week!
Good luck, you shifty beast you.