I know most of you probably already have your ingredients for stuffing/dressing but I thought I would reblog this today because stuffing/dressing is my favorite part of Thanksgiving. 
Also, since I am making Thanksgiving this year I asked my mom for the recipe for stuffing and she was telling me that she didn't have a "recipe" per se because she is a true chef, old school style. Then I found this post and laughed because the recipe is here. AND THIS IS WHY IT'S GOOD TO HAVE A BLOG. 
Happy Thanksgiving, my friends. 🙂 
---
First published November 19th, 2018
---
So many synonyms for good but could I think of one to put in the title?
Tip-top was one.
Tip-top just isn't used enough.
How was your stuffing, dear?

Fine job! TIP-TOP!!
This post is twofold!
You will not only get ten of the best stuffing recipes you've ever laid your mouth on, BUT you will also learn the difference between stuffing and dressing.
I know, I tackle the hard-hitting journalistic stuff.
For those new to this blog, the links to the websites that hold the recipes are found by clicking on the name of the recipe in large bold letters.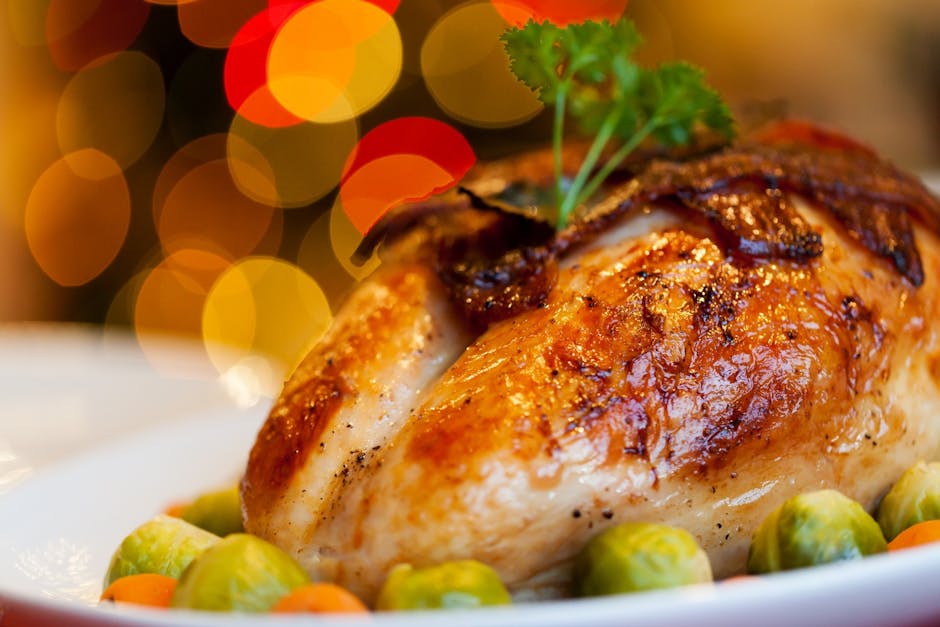 My family stuffing recipe
There is no link because this one is the real deal, Y'all. The stuffing that I've been eating my entire life at Thanksgiving, and it is my favorite. When it isn't Stove Top STOP JUDGING ME.
When I asked my mom for the recipe, she said she didn't have one because people didn't use recipes back then. I actually don't use recipes for most of the food I cook in my kitchen either but you people keep demanding this high bar, so here's your recipe. Also, you're going to need to "use your judgment", something a lot of people nowadays don't know anything about. Give it a whirl, it might be fun!
Grandma's Stuffing
3 stalks celery (chopped )
1 large onion (chopped )
2 Tbsp. butter or olive oil
2 tsp. poultry seasoning
1 bag Pepperidge Farm Stuffing (Sage Onion Flavor)
1 egg
1 large container chicken broth
Cook your celery and onion in the butter or oil in a frying pan. In a bowl, mix together your bread cubes and one egg until moist. Add to the pan with the onion and celery as well as the poultry seasoning and the chicken broth. I AM JUST MAKING THIS UP AS I GO. But the smell in your kitchen??? Lord. Put in a greased casserole and bake until done and who knows the temperature.
2020 note- I am using bread in place of the Pepperidge Farm stuffing in case you don't have any on hand. 
I've been friends with the person who writes this blog (I won't reveal her real name) for a while now and we are already planning a pontoon boat blogging conference with only like, two other bloggers because bloggers can be annoying. So you KNOW you're gonna love her and love her recipes. Head here for her Pumpkin Bacon Dressing recipe.
2020 note- I miss Mrs. Kringle. Also, still planning on the pontoon boat blogging conference after the pandemic is over.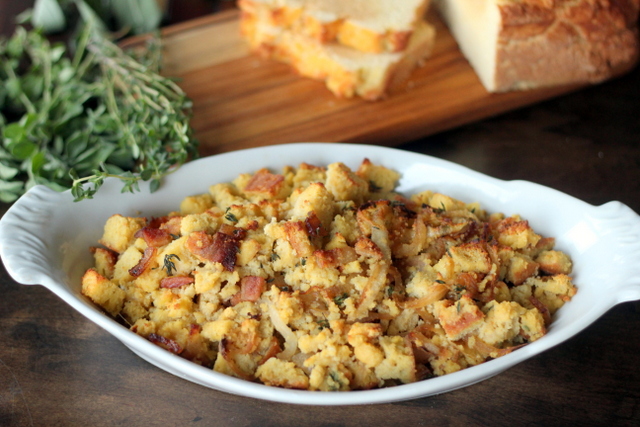 I ate low carb for a long time so I know the need for tasting carbs even when there aren't any carbs to be found. If you are on a low carb diet right now, you can have stuffing. Will it have bread in it? Possibly. Will the bread taste like coconut? Probably.
Sorry not sorry but I love Stove Top Stuffing and I don't care how many chemicals are in it. But for you who love it but can't get past the polysorbate or whatever the hell it's called, we have Pinterest. Now you can have your Stove Top and eat it too.
I love this recipe because if you have an oven full of turkey and sides, the crockpot is your savior. I love my crockpot so much but especially during the holidays when the kitchen gets hot and the oven is full. But can we just take a moment to be grateful for those things because not everyone has them?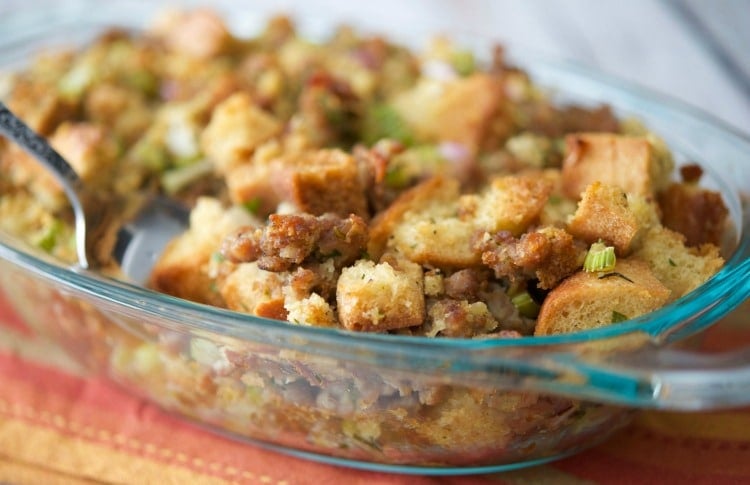 My mom sometimes adds in sausage and it takes the stuffing to another level. Head to the link above to see how Carrie makes hers.
That up there almost looks like the real thing, doesn't it? When you are on low carb, you are desperate for bread, bread recipes, recipes baked in bread…what was I saying? So if you don't like the taste of low carb bread (it's depressing), then cauliflower will save the day AND it's stuffing that is actually good for you.
Okay, this is just genius. AND I get to use the word balls, so bonus.
I had this once at my friend's house when they had us over for Thanksgiving because we were orphans that year (Hi Shannon), and it was delicious.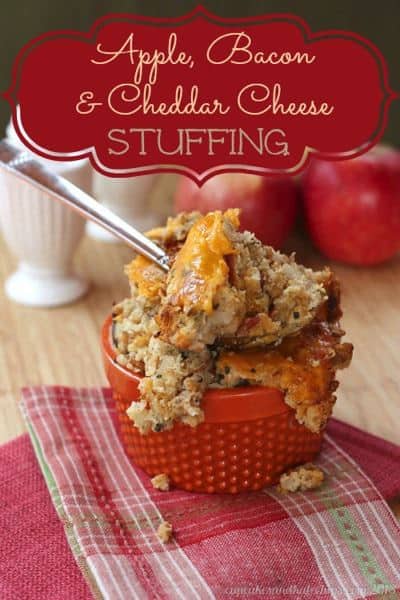 I gave it a better title, blogger Katie. You are welcome.
So there is a debate of sorts going on in our country and it has nothing to do with politics. It has to do with something much more important: squares of bread, celery, and onions slathered in butter and sometimes baked inside a turkey's butt (also another debate).
Man, we are very argumentative when it comes to food.
Or politics.
Or schooling.
Or ADHD.
Okay, we are argumentative about everything but stuffing v. dressing is a hot button topic.
According to Southern Living Magazine, the word stuffing is more of a northern term and dressing is more of a southern term. Now obviously this doesn't take into account cultural differences or even regional differences as well because I grew up in Ohio (VERY north) and my grandma used to call it dressing.
But I have seen Facebook FIGHTS about who is right or wrong.
I've also seen Facebook fights about which Real Housewife is a bigger bitch so…
2020 note- I still don't miss Facebook. At all.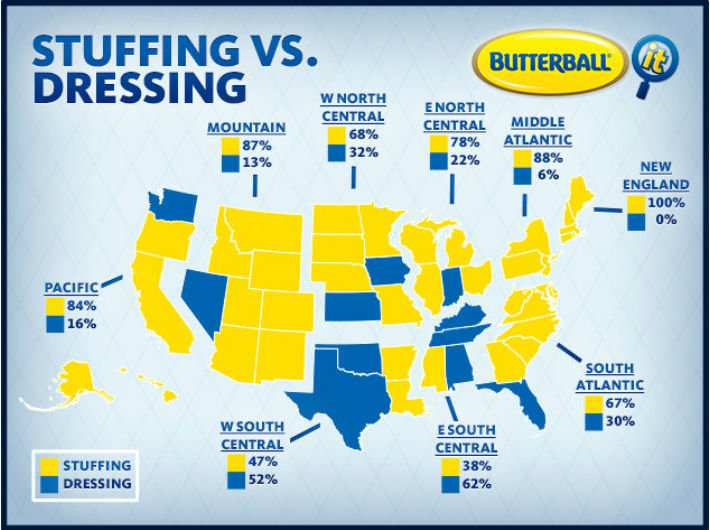 Personally, I blame Butterball. In an effort to remain relevant in these times of vegan, vegetarianism, paleo, organic, cage-free, heirloom turkeys.
What do YOU call stuffing? It's stuffing. You know it and I do too.
Stuffing.
Stuffing.
ST-U-FF-ING.