This page includes affiliate links as I am a part of the Amazon affiliate program.
Let me guess, you got fat over the holidays.
Or before the holidays, whatever.
The point is that you let yourself go this fall and now here we are in January and you're ready for a fresh start.
My body has been hating me every single January since 2001 because during the holidays, I eat.
Mass quantities of food,
Case in point:
That above was the Cracker Barrel imitation hash brown casserole I made for Christmas morning breakfast (head here for the recipe because I really need you to be fat as well for some reason).
So after having three servings of the casserole while sitting at the table, I then got up to start cleaning the dishes/kitchen and began to eat out of the 9×13 pan at the stove instead.
I need an intervention.
So this is a subject that has been weighing on me (see what I did?) for quite some time because you know what?
Getting fit on a budget is ridiculously hard.
If you are like most of us, our biggest excuse for not losing that weight, not getting healthier, not working out is usually a lack of money.
The second biggest excuse is having to get off the couch because doing that is really hard.
Really, damn, hard.
But did you also know that you can die if you don't take care of yourself? Or that you can start to have health problems? Or that you can get really, really fat?
Get older, they said!
It's a good thing, they said! 
Listen, I am spending precious time writing about how to save your life on a dime, I think you can get your butt off of the couch and put the potato chips down.
Oooh, are those the Lay's potato chips in the yellow bag? 
Girl, pass me one. 
WHERE WERE WE?
Oh, shit, that's right, We're "healthy" now.
Twinkies BAD. Salads GOOD.
First, you need to figure out a diet/eating plan. Let me establish that I don't really like the word diet but if you want to be healthy you cant eat HoHo's all the damn day. So diet it is.
I have used a few diets in my life: low-fat, counting calories, Weight Watchers, and low-carb (or keto).
The most effective for me (everyone is different) was Weight Watchers only because it's like having a virtual hand smack the cookies out of your hand.
I need someone to tell me STOP IT DAMMIT, YOUR PANTS WILL NOT FIT YOU ANYMORE IF YOU KEEP EATING LIKE THIS.
But Weight Watchers costs money; $4,22 per week to be exact and this is only for the digital app, and online "support".
And almost $10 per week for the digital and the in-person meetings for a total of $40 per month. Add in a gym membership and it starts to get pricey.
Now, I have no problem paying a one-time fee for an app but 16 dollars per month isn't something I am willing to shell out for just an app.
I actually had the app for free for a couple of months several years ago when Weight Watchers was paying for it so I would write about it and I do stand behind WW all the way, so if you need that "support", by all means, pay for it!
But for those of us who just aren't on board yet, there are free options.
and my personal favorite
ProTracker is set up almost identical to the Weight Watchers app and is really easy to use. Just plug in your current weight (I KNOW, suck it up), other body stats, and the weight you'd like to be then ProTracker gives you the number of points you will need to consume each day.
The work is done for you which is how I can successfully stick to a diet.
You can even allow for exercise and by the way, the more you exercise, the more points you get, which means the more you can eat.
I think you know how I got fat this year.
Oh and one more thing, you don't have to eat the Weight Watchers meals, which can be costly over time because honestly, they are full of chemicals. BUT if you are having an off day and don't want to think or do addition or get off the couch, break down and get the meal so all you have to do is toss it into the microwave and still feel good about yourself that day.
More about saving money on diet food in a minute…..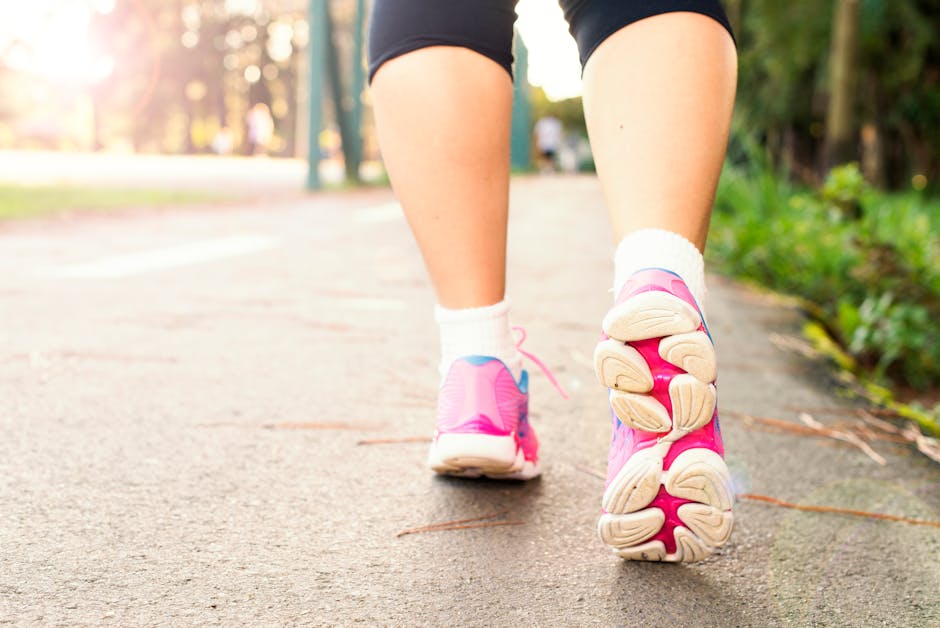 Shake Your Groove Thing
Now that you are on track to eating better, you will need to add in some exercise.
Personally, I find exercise really boring. In fact, I hate the treadmill for that reason. I power through podcasts, television shows, etc.. and I still look at the display and find myself saying, ARE YOU FUCKING KIDDING, I HAVE ONLY WALKED 0.5 MILES????
As much as I did love my old gym, I wasn't using it enough to make the membership worth it and even though there are some really low-cost gyms out there (Planet Fitness is one but not near where I live), actually trudging out in the elements of a Midwestern winters are not enough of a motivation to walk on the treadmill or lift weights.
Now that I am homeschooling and Mike is working longer hours, the thought of getting up at five in the morning every day to go to the gym before my extra long day of teaching and being a mom just wasn't something I wanted to do.
That can change of course, but for now, I am working out for free at home before I start each day.
And I am doing it with an old friend.
Leslie Sansone.
Back in 2011, I was using Leslie's DVDs that I rented from the library to work out every day.
I actually wrote about her in a post from March of that year and I guess I must have had a lot of pent of aggression back then:
Have you ever heard of Leslie Sansone?

Right now we aren't on speaking terms.

She is literally kicking my butt.

I may be on friendlier terms with her come summer time but for now, I dislike her.

Very much.

I have been working out to her video for two straight weeks. Every morning M-F I get up, make lunches, eat my bowl of Cheerios and go to the dungeon basement to get tortured work out.

I am proud of myself for sticking to it.

But I am prouder that I haven't looked her up and personally tried to attack her in her driveway.
But I am in therapy now so guess what? I actually like her.
I really really like her.
Be warned- she is perky. Normally, perky in a workout would elicit the above reaction but I am a solid seven years older and for some reason, I don't want to punch her in the face as much as I did in 2011.
I don't know who in the hell I am anymore either.
Back in 2011, I either rented her DVD's from the library or just broke down and bought them on Amazon but now we have things such as Roku or Amazon Fire Sticks where you can watch all sorts of exercise videos on YouTube.
For free.
That's right my friends, there are all sorts of amazing workout videos for free on YouTube right now.
I walk three miles per day with
Leslie
, right from the comfort of my family room.
I sometimes do stretches with my bands in my basement with
Hannah
from the Live Fit Girls; Leslie also has a workout I do two times a week with stretch bands too.
For free!
Now, some of you need to be in a group to keep you motivated and to that, I say good for you! But if you don't do the group exercise thing, YouTube is an amazing resource for workouts to keep you from getting bored and you don't really need a treadmill, weights, or special tools.
Want to watch YouTube for free on the big screen to do all those workouts? You will need a
Roku
or
Amazon Fire Stick
! Head
here
to get your Roku or
here
to get yourself a Fire Stick and get working out!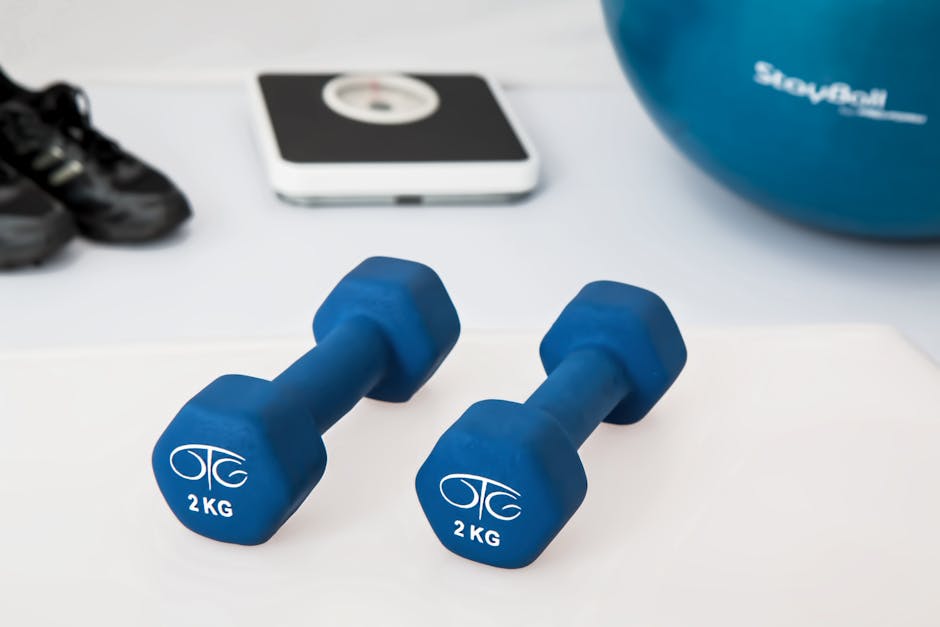 Get Your Ass in Gear
So now you've got your free app on your phone, you did an exercise or two but now you most likely are going to need some gear. Some of the following links are going to be Amazon Affiliate links in that I earn a small portion of money when you click on said links. But that was not my motivation for writing this post. I am saving you money you might be making me some money, it's a win-win. Plus you'll be skinnier too.
These are the exact bands I use and was recommended to use these by my doctor for strength training. She said that as we age, we definitely need to work on those muscles to help support our aging, decrepit bodies. Well, she worded it better but that's what she meant. I don't do my strength exercises as much as I should especially now that Leslie is kicking my ass every morning but I am thinking of shaking it up a bit by doing this every evening. There are lots of YouTube videos to help you come up with new exercises, just type in exercise band workouts and lots come up. My doctor also recommended doing it at night while watching my television shows because she knows how I get bored.
I drink tons of water every day and have for years. It is just something I have gotten in the habit of doing but prepacked bottled water isn't really good for you or the environment so I have started using reusable water bottles and let me tell you, I drink more water than ever before because they hold so much more water than a traditional bottled water does.
I don't like the metal bottles even though I know they keep water colder longer, it's just a preference thing. But I love that I can get a water bottle that can hold 25 ounces of water or more.
The above Contigo water bottle is normally $25 on sale as an add-on item for $6.99, which is a deal because I would NEVER buy a $25 water bottle and neither should you even if I am getting a tiny profit from it.
If you like your water bottles from the store, this next one might be up your alley.
It only costs $10. much more reasonable and it feels like you're drinking your Aquafina. Head here to find it on Amazon.
If you're thinking, hmmm she wants me to buy a $10 water bottle? That isn't cheap at all! Well, think about how much it would cost you to buy a case of bottled water from the store at $2.99 a pop.
Over.
And over.
And over.
That cost adds up fast.
Look Good Doing It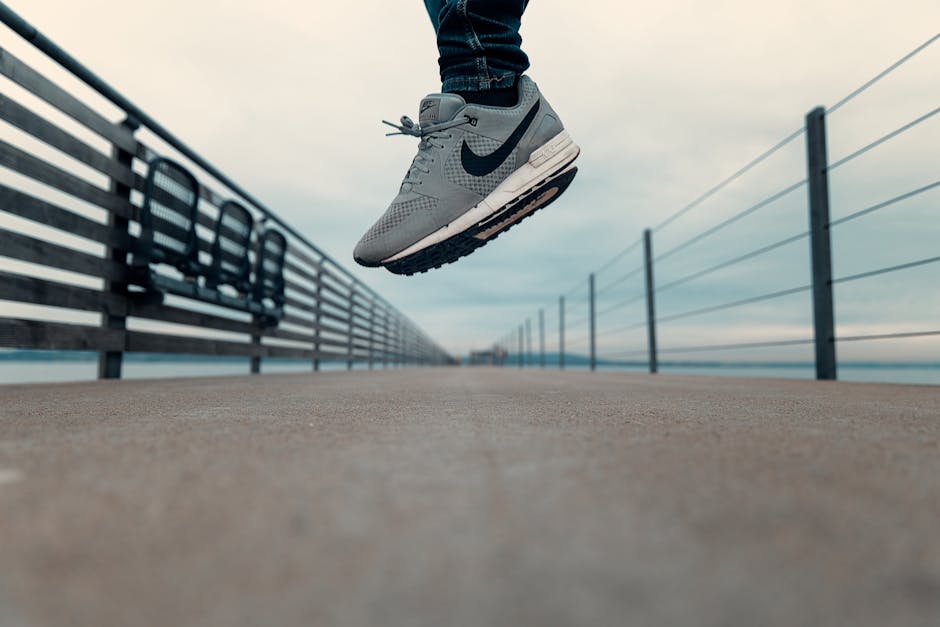 You don't have to spend a month's worth of groceries to get a new pair of athletic shoes and if you're never leaving your family room, you don't even need a brand name.
I won't tell if you don't.
That pair up there is only $28.99 at the writing of this post.
Run.
Although maybe don't run IN them because $28.99.
Head here to scoop those up today.
I also found those up there for only $23.99 during a lightning deal. They have lots of colors too and might be just a nice shoe to walk around town in OR in your family room while Leslie kicks your ass.
Head here to check them out as well.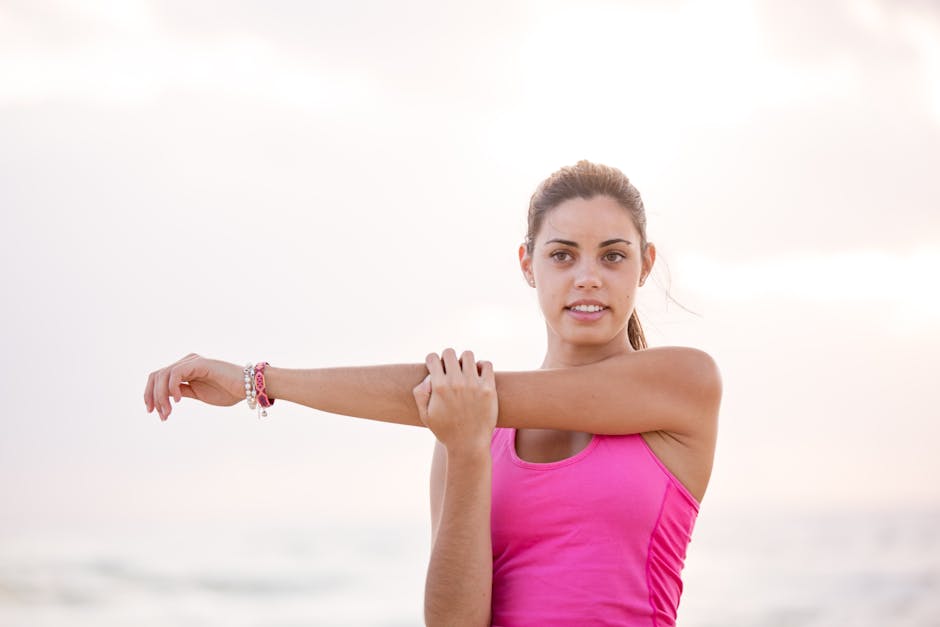 I am not making any money telling you this, so listen closely: Walmart is the best place to get workout clothing for the womenfolk.
I know, I hate myself for saying this but their prices can't be beaten when it comes to workout wear.
Because let's be real, you don't need to spend 150 dollars on workout leggings.
Yes, there are $150 workout leggings.
Personally, I don't need pants that will outlive me. Cockroach post-apocalyptic workout leggings.
Because they all will smell like your nasty funk after a time and I only paid $12 dollars for mine so I don't feel bad giving them to Goodwill after a couple of years.
Head to Walmart here (again, not getting paid when you click on this link) to get your cheap-ass workout clothes.
THEY ARE AMAZING.
Shhh.
Off-brand sites like Jane or Cents of Style also have good deals on things like sweatshirts or tank tops but with a twist:
I mean, come on! These are exactly what you I need to make me want to work out! Head here to snag these before I buy all of them.
Don't Go Broke Buying Food
Food shopping can be really expensive, especially if you are on a diet. Organic, low-fat, low-carb, gluten-free, all of that comes at a cost to you.
But thank God for my saving grace when it comes to shopping for food: Aldi.
I've talked about my love for Aldi here a few times but I am going to level with you: if you have been meaning to go inside of an Aldi before 2019 but haven't had the chance, make this the year you do that.
It is a magical place.
Well. the actual store isn't really heavenly but the savings are.
Oh, they are.
Cue the harp music.
You can find organic, low-fat, gluten-free, even allergen-free items at Aldi. Oh and no MSG in any of their products either.
For almost half of what you pay for your total bill at Walmart.
And if you live near an Aldi and they work with Instacart, you can order your food online and pick it up at your local Aldi!
Head here to see if your local Aldi participates. (Use the code KariH93)
I used Instacart for the first time in December and we loved it, so definitely give it a try and if the $4.99 pick up fee bothers you, think of how less peopley your experience was.
Worth. Every. Damn. Penny.
I really hope you feel more optimistic about getting into shape this year because that was a long damn post.
If you need me to come to your house to motivate you,
I will bring the HoHo's.
Maybe I shouldn't come to motivate you.
This post contains Amazon Affiliate links to help support the running of my blog. For more information, click on the tab at the top of this blog marker Disclosure to read about my working relationship with Amazon and thank you in advance for all of your support over the years.