The inspiration for this post started with this video:
Hey, guess what? There were some really good things that happened last year, believe it or not. But I bet you didn't see a lot these stories because bad outweighs good.
I'm really tired of people sharing bad shit. I mean, I get it that we can't live in a bubble but to those of you who are consistently sharing bad news on your Facebook, Twitter, and beyond feeds, who hurt you?
For real.
Because you are bringing everyone down.
I'm always drawn to the saying be the good because I don't think you need to be rich, famous, or particularly influential to make a difference.
In this time of our lives, being bad is given more attention than being good. What kind of messed up message is that sending to our youth?
In the age of all things technology (which is not a good thing, by the way), we say things behind computer screens that we would never say to someone in person.
We have, as a society, become horrible human beings.
But it's not really our own faults; we can't help ourselves, get out of our own way.
I propose that there be a three-step system before we share anything on social media.
Are you sure you want to post this?
Are you absolutely positive?
Will this make your grandma smile?
That's the kind of prompt we need.
Because common sense has gone out the window.
If you're constantly sharing negative information, or making rude comments that you would never say in person, or just writing things that would make Grandma Elsie cringe, you need to keep it to yourself.
It's really that simple.
Slam the laptop shut.
Throw your phone in your purse or on the damn ground.
Smash it while it's down there.
Head to Sprint to tell them you accidentally broke it.
THEN see if it's still something you should say.
I'm guessing that is a big nope.
No one wants to hear about the biggest flu outbreak this side of the Andes Mountains unless you are CNN or MSNBC.
Yeah, still don't want to hear about it.
No one wants to hear about how there was the biggest drug raid in the county unless you happened to be there and you smiled at the camera.
No one wants to hear about your opinions on child-rearing, education, politics, religion, and marijuana legalization.
Now, I am not talking about sharing good bad news; the lost pets in your area or the salmonella outbreak at a local restaurant to help others avoid it or the lettuce contaminations, ohhhh the lettuce contaminations, that help people pitch that shit out.
I am talking about the bad stuff that you can't possibly do anything about.
So to get you started with all happy all the time, here are a few great websites, articles, videos, and the like.
Go forth, pay them forward like you are paying for someones damn Frappucino.
But hey, don't tell everyone and anyone you did that because then it isn't a good deed.
Did Phoebe teach you nothing??
Let's start with one of my favorite commercials:
Speaking of Amazon, this skit on SNL made water come out of my nose. No, I am not making that up for effect.
The website Tiny Buddha is great for making me feel better about life in general and I am thinking it might help you too.
You can get daily or weekly nice happy soft thoughts in your inbox, you can follow them on social media for quotes that will make you feel seen, or you can join the forums to find your tribe.
They even have a course to essentially rewrite your life story which looks very intriguing.
I personally just love the quotes.
Take the time to watch this video (only six minutes long), trust me it's worth it:
Did you know that there is a website entirely dedicated to good news?
Good News Network only shares news stories from all over the globe, focusing on the good not the bad.
For instance, did you know that the global suicide rate has declined by 29% since the year 2000?
I am quite positive you didn't know that.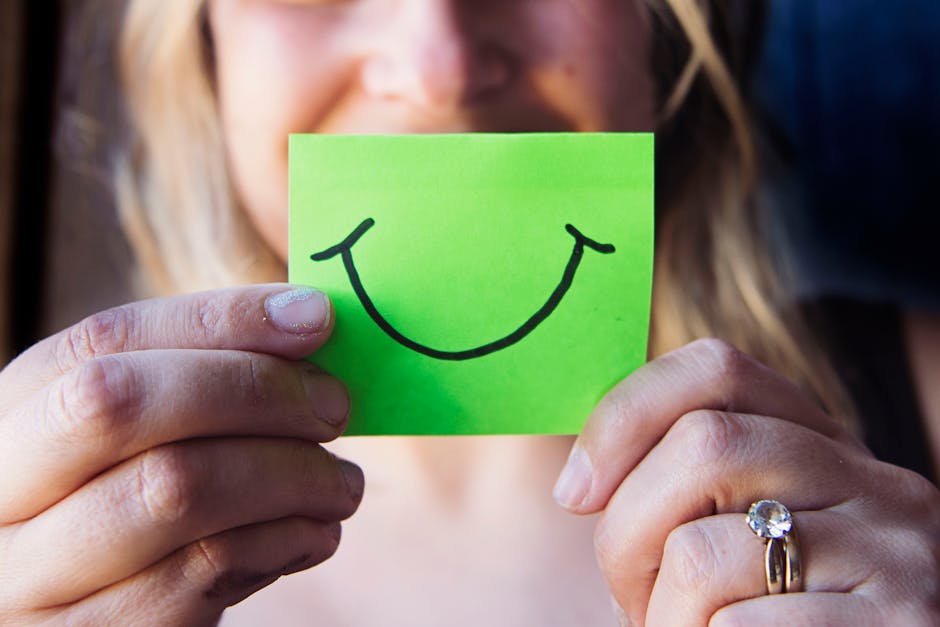 MSN even has a section on their website dedicated strictly to good news.
Of course, it's not on their front page but now you can save the link on your favorites tab and only see the good stuff every day.
Click here for the link and to see the happy.
My mom sent me this video around Christmas time.
Prepare to cry. The good cry.
Animals are just good, aren't they?
Speaking of animals, check out these amazing drone pictures from all over our beautiful planet here.
Oh hi there, Lion.
If you have an Instagram account, you NEED to follow Rita Safady aka celebrity_morph. She combines two different celebrities or reality television stars photographs to create one cool face.
Like Elvis and Khloe Kardashian.
Meghan Markle and Halle Berry.
President Barack Obama and Nelson Mandela.
Looking for a happy song? Anna got me hooked on it years ago and I play it when I am having a bad day. It always works.
Now go and tell your Mama/ Daddy/ Sister/ Homies etc. you love them.
I LOVE YOU MAMA AND DADDY!
Bored Panda is a great website to lose a couple of hours on.
For example, did you know you can take toilet paper roll selfies to look like you're on the moon?
I used to play this video that went viral over ten years ago over and over. It will make you dance in your seat. I also told Anna and Ella I expect this kind of processional at their weddings. No pressure.
If the laughter from the unsuspecting guests in the pews doesn't make you smile and laugh, I can't help you.
Glenn Close gave a touching and close to home speech at the Golden Globes a few weeks ago, in case you missed it with all of the salmonella/blizzards of epic proportions/flu outbreak of 2019 coverage.
Did you know they are making a sequel to Coming to America?
Normally I am not a fan of sequels but man, I cannot wait for this one.
It may actually get me inside of a theater.
Did you know that Macaulay Culkin runs a website? And it's actually really funny?
It's called Bunny Ears and I really want to be a contributor but they don't accept outside submissions.
Anyway, still, go read his site because it's actually good to see Macaulay out and about and not only as a barista.
This video made me smile and dance even with my headache tour going on:
I want to be Katelyn Ohashi when I grow up.
Or Shannon Evans' Super Mario-inspired performance.
Watch it via Twitter (thanks to Katelyn Ohashi) because it is the only video without the commentator talking over the music.
ahhh so amazing🙌🏼 keep on shinning✨ https://t.co/s8SroQ3pqj

— Katelyn Ohashi (@katelyn_ohashi) January 15, 2019
Ella and I have been learning in depth about Dr. Martin Luther King, Jr. this month in homeschool. We watched videos about his different speeches, documentaries about his assassination, read his entire I Have a Dream speech, learned about his childhood, virtually visited The King Center in Atlanta Georgia among many other things.
But his I Have a Dream speech has stuck with me this past week. If you want to read the entire speech, head here. Do like we did and print it out; maybe take your time and read it before bed or even put it on the fridge and really look at it every day.
I hope this post left you feeling a little lighter, a little better about the state of the world, and just good.
There is good happening every single day.
You just need to search for it.