Back in December, I wrote about how people found my blog in 2018, and one of the searches was "award-winning child cookie recipe" which is just silly.
And messed up as well.
But it was as I was typing this blog post that I remembered that search and thought, WHOA, WAS IT A PREMONITION OF WHAT WAS TO COME??
Because a few weeks ago, I won.
A major award.
Okay, maybe not necessarily major but it was indeed winning and when I win at anything, it is purely by accident.
I won a chili cookoff.
At my church.
I beat out five other chili's that were entered, so it wasn't like there were hundreds of chili's but I won, so let me savor this.
So in typical me-fashion, I wasn't supposed to even be cooking chili, to begin with.
Long story long, our church has a very small congregation.
Like, we could literally pull a Dugger and hold "church" in someone's family room each week but instead, we go to an actual physical church and fill up 10% of the sanctuary.
It used to be a packed full house church back when church was "required" and not "extracurricular" as it is nowadays.
We had hundreds of members who attended regularly, our four Sunday School classrooms were full, and you had to fight to get a good seat.
Now?
We have 50 attend on a good day (probably Easter), those classrooms are now storage closets and we hold Sunday School in the upstairs kitchen.
And no one is fighting to get the good seat unless the good seats are in the back four pews, then yes, we are indeed fighting.
I must say, it is kind of sad to see the remnants of what used to be within our church.
But let me tell you why we go: the people within the church.
Oh sure, we love God and love that we are teaching our kids about Jesus but it's really about the fellowship for our family.
We have been attending this little church for over 11 years now and it is our church family that keeps us coming back each week.
But about six years ago, we stopped going. Lots of different reasons but we just drifted away with the hopes of finding a larger church with more children's programs even though our own children weren't really complaining.
Did we ever find that church? No.
Did we even try to find one? Also no.
We got into a routine of enjoying our lazy Sunday mornings and kind of forgot about our little church,
It was after not attending regularly for two years, that I had an "experience" of sorts.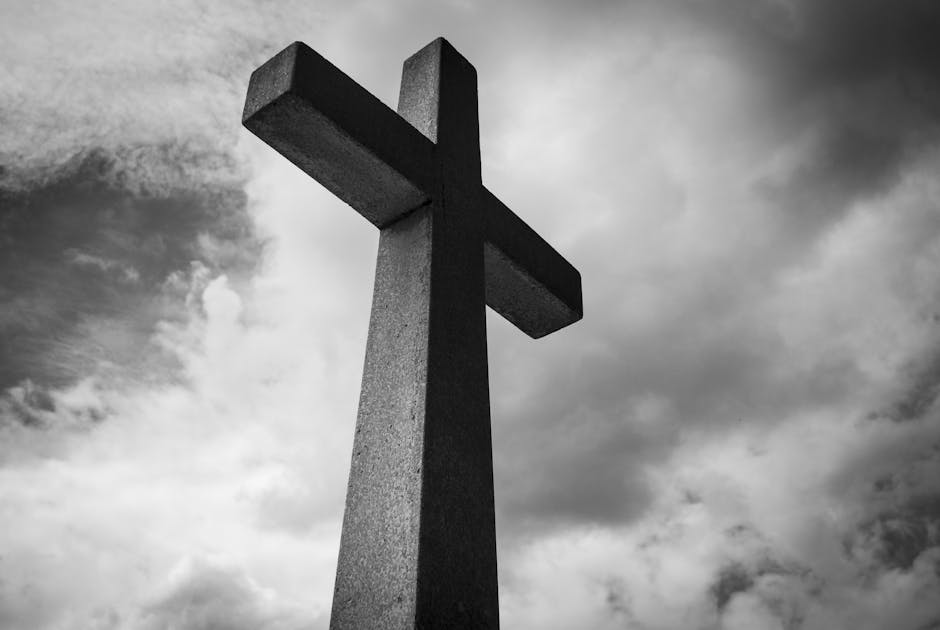 It was during a lunch out at my local Panera (on a Sunday no less) with a friend, when I saw one of our old church family members and we got to talking.
It felt so uplifting to see this person but I went on with my week as usual.
The following day, I was walking into our local grocery store when I ran into yet another church family member.
I even said to church member #2 about running into church member #1 the day before and how I felt like it was a sign from God to go back.
We have been going since that "experience".
Could it have been a coincidence? Of course.
But for this skeptic by nature, I was convinced it was God's plan to get my butt back in church.
Not for the church's sake but for our souls' sake.
Now, I know a lot of people who have been burnt (pun kind of intended) by churches and I always think about that when feeling like we possibly need a bigger and better church.
I know a lot of churches that look good from the outside but have a really ugly inside, but ours is just really good on the inside.
So what if it doesn't fill the pews each week? It makes our souls feel full after attending each Sunday, and THAT is why we keeping going back.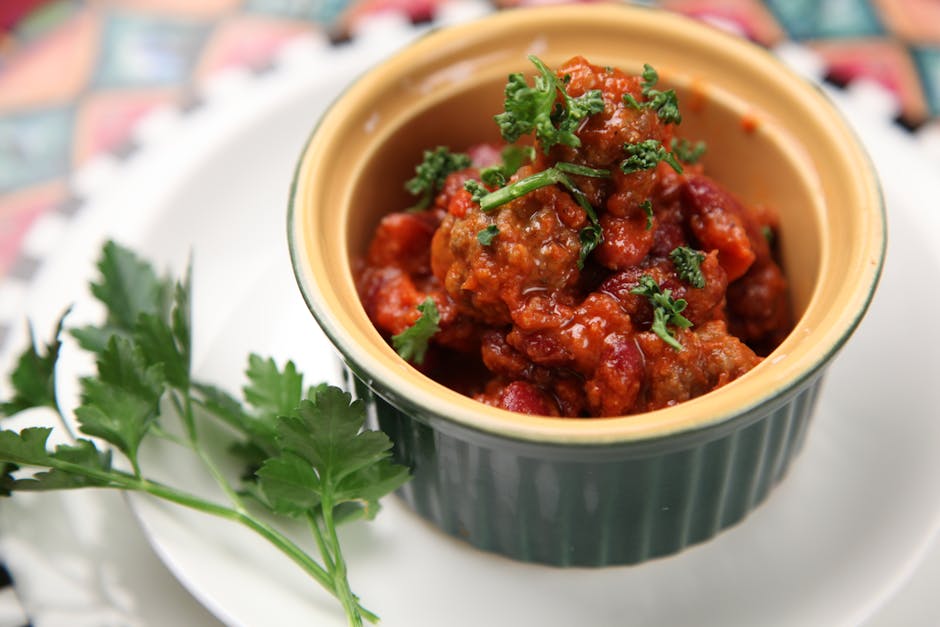 Back to the real reason you clicked on this post: my award-winning chili ahem.
So our church occasionally needs to run fundraisers to help out for the greater good such as Heifer International and Public Action to Deliver Shelter (PADS) but sometimes we also need to fundraise to pay for things like the electric bill in February or fixing the basement floor from flooding and so on.
Our church has been having a chili cookoff for years and it is usually a great way to fundraise and a great excuse for fellowship as well.
My husband decided to run this year's cookoff with another church family member because he has run a couple of golf outings successfully in the past for our church and felt up to the task.
There were planning meetings, a "committee" had to be set up, and sign up sheets were created.
But then, a week before the cookoff, I noticed two of the names of chili chefs were crossed off on the sign-up sheet and we suddenly had an issue of not having enough chili cooks and that is a huge problem because the name of the fundraiser was CHILI cookoff.
So in panic mode, I signed my name on the line to be one of the chili chefs even though I am really not known for my chili.
I mean, I have made some great chili in my time but it's not something people know about me.
I am more known for things like creating dessert quesadillas out of Old El Paso tortillas and peanut butter.
Or Rolo cookies but using cake mix not actual individual ingredients because it takes too much time.
You know, things half-ass in nature.
Chili is not one of those things, however.
But I needed to take one for the team and so I got my ingredients from Aldi, made my chili the day before, and also made sure I washed my hands while prepping everything.
I do that all of the time but especially now because as I was making my soon-to-be award-winning chili in our kitchen, my husband was on the phone with the county health department and was in fear that the chili cookoff that he volunteered to run for the first time, was in the process of being shut down.
It turns out that if you are serving chili to the public, you need to have made the chili on premises.
Of the church.
That no longer has a functioning stove.
It was while Mike was a flurry with stress, anxiety, and having numerous conversations at once, that I was whipping up my soon-to-be award-winning chili with the agility of a fancy chef making chili out of ingredients from the Aldi.
As one does.
It was completely unlike me to throw out phrases like IT WILL BE JUST FINE, HONEY! and I AM SURE IT WILL ALL COME TOGETHER! and WE GOT GOD ON OUR SIDE! all while dicing, slicing, chopping, and browning.
Now, if you know me at all you know that this is completely unlike me.
I have diagnosed Generalized Anxiety Disorder.
I'm pretty sure that my middle name on the birth certificate says "riddled with anxiety".
But with all of the stress going on around me, I was calm.
It was like I was having an out of body experience.
I even responded to his worry-infused texts the day of the cook-off thusly:
But for real. LOOK AT ME BEING POSITIVE!
I give you all of this backstory because I need you to understand the duress I was under while making this chili.
It really should be named Kari's Award-Winning Chili (infused with stress for more flavor!)
So to be completely forthcoming, it isn't "my" recipe.
I found it on Pinterest years ago, and when going back to find it to give the recipe to Rebecca (who was there, ate it, and asked for the recipe even before I won), it was nowhere to be found.
The original pin didn't even link to a website but rather had a screenshot of a recipe card with the recipe on it which makes me think Pinterest got rid of the original pin because they don't like pins that lead to nowhere.
MY GOD IS THIS POST WORDY.
Sorry, God for using your name in vain but it just worked in that sentence.
So as not to be a paperback novel, the health department showed up to our sparkling clean (but barely functioning) kitchen, the cookoff wasn't shut down, chili was served, was voted on, and the votes were tallied.
The running joke is that the people who tallied up the votes were my husband and a politician.
So I won legit-like.
Anyhoooooooo, here is the recipe for my award-winning chili that I have tweaked a tiny bit (probably how I won, don't mean to brag YES I DO.)
Award-Winning Chili That God Would Approve Of
This chili won first place in our church chili cook-off! Hence the name.
2 pounds ground beef ( browned and drained)
2 large green peppers (chopped)
3 celery stalks (chopped)
1 heaping tbsp. minced garlic or four cloves of garlic (chopped)
1 can Ranch style beans* (not drained)
1 can dark red kidney beans (drained )
1 can Rotel (not drained)
1 can stewed tomatoes (not drained )
2 cans plain tomato sauce (15 oz each)
1 package chili seasoning
*If you aren't able to find ranch style beans, just use one more can of the dark red kidney beans, which is what I did for the chili cook-off.Brown the ground beef. After browning, add all of the ingredients (including the beef) to a large stockpot on the stove. Simmer for up to three hours to blend the flavors.

I add salt and pepper to taste before serving.

I also make it the night before to let the flavors set and then heat up on the stove top or in a crockpot, before serving.

Serve with Frito chips, sour cream, hot sauce, chopped raw onion, or green onion; oh the possibilities!

This recipe is also amazing for chili dogs too!
Go forth and eat this knowing that God would want you to.