I've assembled a travel bucket list for the past several years because I discovered my passion of travel when I was in my forties.
Maybe it's because I've realized how quickly time passes, or maybe it's because of my oldest daughter's wanderlust, which has pushed me outside of my comfort zone. Can you say traveling to California with her last summer?  I never imagined I'd be able to do that until I really did it.
Here is my travel bucket list of places I want to see, areas I want to return to, and places I want to visit for the first time.
I also enjoy looking for unusual or quirky things in every place that I visit, so I'm including those in each bucket list item as well.
---
1- The Dirty Dancing filming location
Maybe this isn't the best way to start my list because, as much as I love the film Dirty Dancing, it is the cheesiest movie ever.
As a result, it has become a cult classic.
The movie was filmed in the Lake Lure, North Carolina area (NOT the Catskills), which is rather stunning.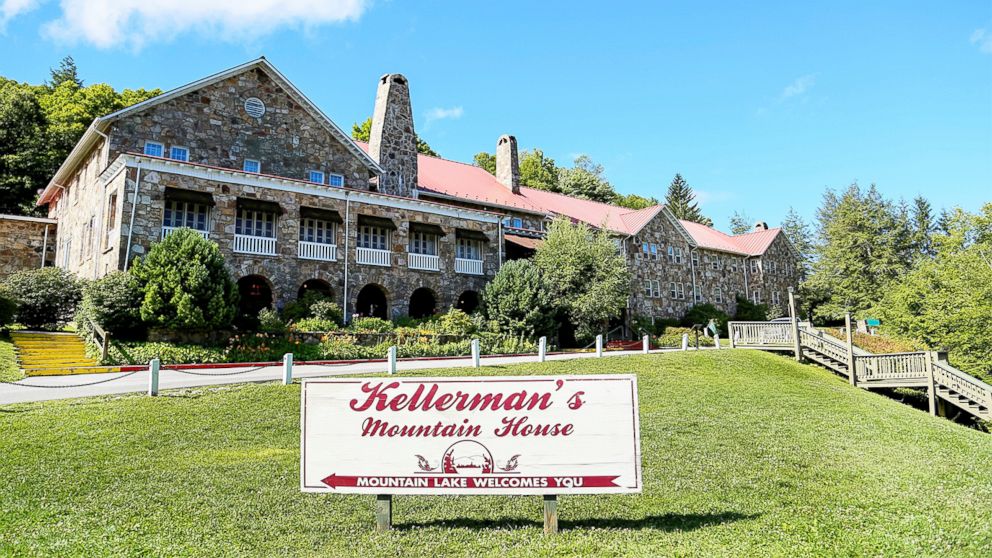 ---
And , you guess what? You can stay IN Kellerman's!
Well not actually Kellerman's; it's Mountain Lake Lodge, but it is the movie's filming location.
They even have a Dirty Dancing Weekend package that includes dance lessons, dance parties, and other dancing themed activities.
Holy hell, that's a lot of dancing.
Maybe you should go during the off-season.
Quirky thing to do near Lake Lure, North Carolina- I feel that the above is the quirky thing to do, but Asheville is only a 50-minute drive away and is full of incredibly quirky things to do. However, if I had to pick only one, it would be the American Museum of the House Cat.
Three words: cat-related curiosities.
---
2- Back to Los Angeles 
It was a lot of fun Anna and I went last summer, but we were really only there for three days, including travel from Chicago, due to our limited budget. There wasn't enough time to see much more than the tourist attractions Hollywood and L.A. had to offer. 
And, while I do recommend seeing those things if it is your first time in the city, they aren't the only things to see in LA.
We didn't get to go to the Griffith Observatory, Hollywood Forever Cemetery, Olvera Street, and this place looks cool: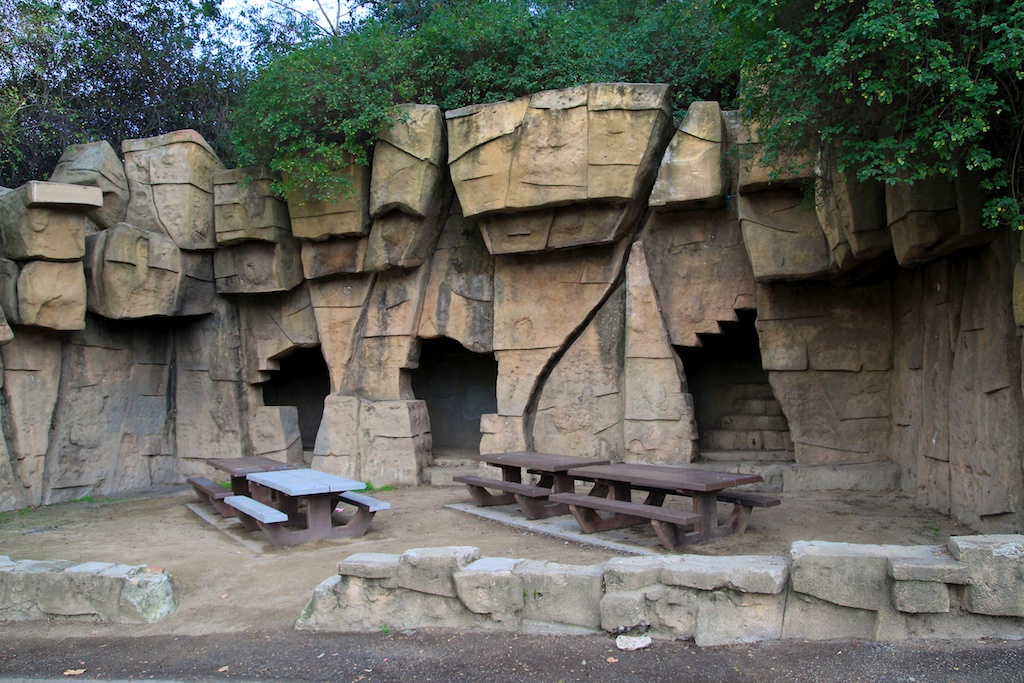 ---
It's also my quirky pick for the Los Angeles area. You get to eat your picnic in an abandoned zoo! I mean, if this doesn't give you a sense of who I really am, I don't know what else will.
3- Chinatown in Chicago 
I know it's an hour from my house, but in the nearly 30 years I've lived in the greater Chicagoland area, I've never been to Chinatown. I've driven by it many times on the way to White Sox games, but never as my destination.
This needs to change right away.
---
In fact, there are so many great cultural villages within the city of Chicago alone, such as Pilsen (Mexico), Greek Town (Greek, duh), and Little Italy (Italian, also duh), which are the city's well-known districts, but there are many more. I personally would love to do my own little cultural food tour of the city, who wants to join me?
Quirky thing to do in or around Chinatown- PopKTV is a karaoke club in Chinatown where you can even rent out a private room for $38 bucks an hour for you and your friends.
---
4- Canada (particularly Vancouver, Spotted Lake in rural British Columbia, the city of Quebec, and Montreal) 
Hey, guess what? There is a whole other country above ours! It's called Canada, and it's enormous. To be honest, Canada is a tad bit confusing to foolish Americans like me.
For example, there are provinces and territories. Quebec is both a country and a city. Fortunately, I discovered a map to help us ignorant Americans.
---
Vancouver, in British Columbia, is the first place I'd like to visit in Canada.
Spotted Lake is another place in British Columbia that I'd like to see because look at this:
---
The lake! It's spotted!
Head here to read why because I am not Bill Nye.
OOH, I MADE A RHYME!
After visiting Vancouver and Spotted Lake, I'll need to board a plane and fly to the city of Quebec, because I was too scared to go on the French class trip my freshman year.
Long story.
---
There are so many places to explore in Quebec and Quebec City, but I am really hoping to put my 15 words of French that I learned during a three-year period to good use.
Quebecers are going to LOVE me. (That's sarcasm)
I'd like to go to Montreal as well, but mostly because one of our Uber drivers in LA this summer recommended it to us. He was from Montreal (thick with a French accent) and homesick when he began raving about his hometown. I love it when people are proud of their heritage, and when I get a travel tip for a place I never imagined going, I want to go.
In fact, I promised him we would go. So I kind of have to go now.
Quirky thing to do in Vancouver, British Columbia– Dude Chilling Park.
---
Quirky thing to do in Quebec– visit the prison turned library in the Morrin Centre.
Quirky thing to do in Montreal- Habitat 67 looks like a really cool place to hang, but only after you've explored Underground Montreal first.
---
---
---
5- Downton Abbey Castle 
I enjoyed this show and I'd like to visit a castle someday, so why not kill two birds with one stone? The castle is called Highclere Castle, not Downton Abbey, so don't refer to it as such or you'll look like a tourist.
Actually, Highclere Castle caters to Downton fans by offering DA tours and they also have a gift shop. But you have to log in and create an account to get tickets, which isn't really appealing to me, so I have no idea how much they cost.
But Downton er Highclere is only an hour from London, and I absolutely want to experience London and all it offers someday as well.
Quirky thing to do in London– get coffee in a bathroom (or loo, as they are called there) in Fitzrovia.
---
6- Above ground cemeteries New Orleans
If you've never been to New Orleans, you should go, but not for Bourbon Street.
We got a chance to spend an afternoon in New Orleans two years ago and really liked it.
Go for the locals, the food, the side streets:
And the cemeteries.
Quirky thing to do in New Orleans- The Singing Oak is a tree in a park full of wind chimes.
---
7- Sedona Arizona, with a side trip to the Grand Canyon
I am drawn to Sedona and I don't really know why. Apparently, there is positive vortex energy (energy that projects out of the Earth's loins) in the air out there, and I'm here for all of it, even if I don't know what any of that means.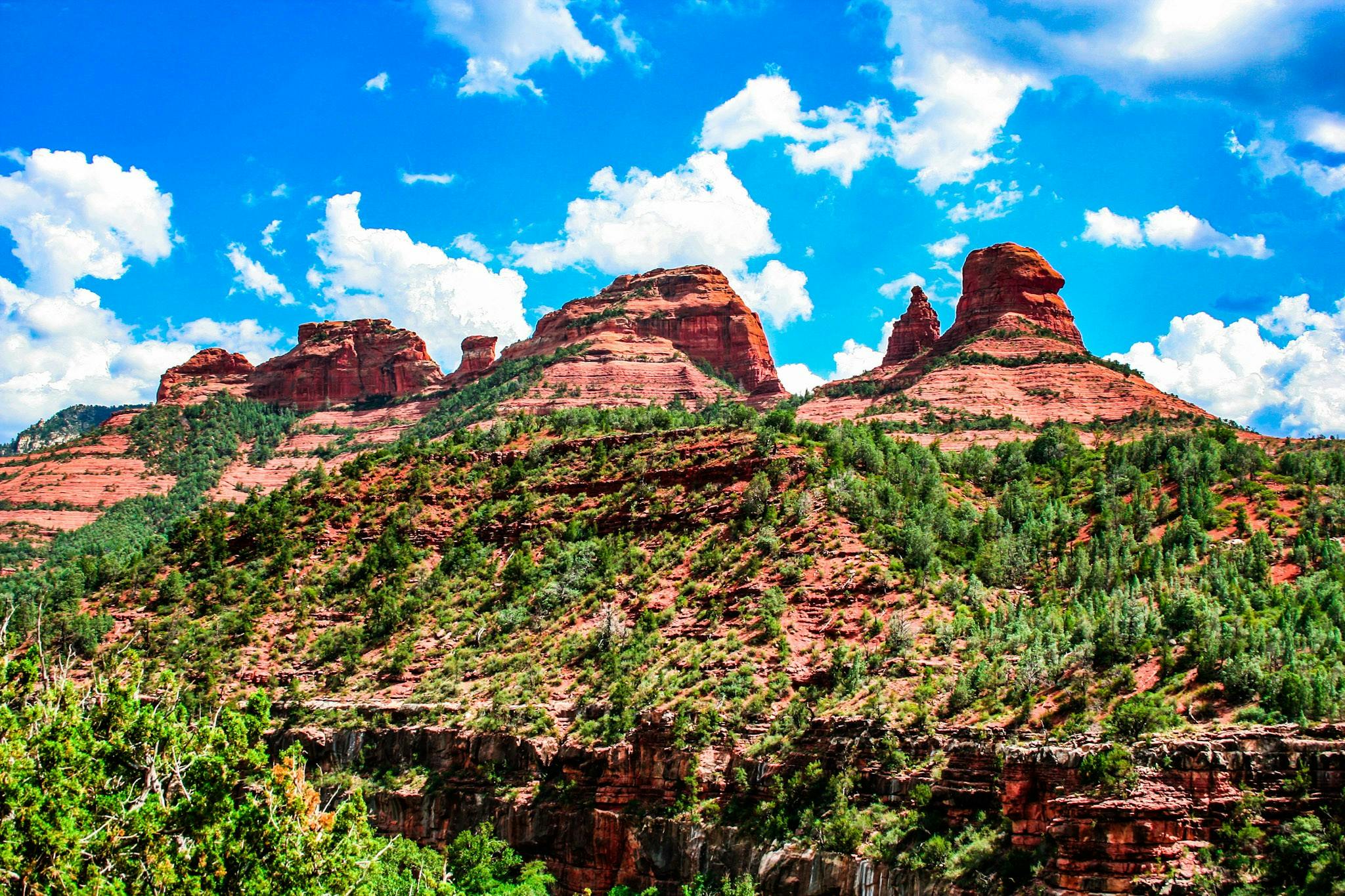 ---
I also want to visit Flagstaff (only 45 minutes away)and the Grand Canyon (less than two hours away) while I'm there because I've never gone.
Quirky thing to do near Sedona- Vortexes, people! If energy that spews from Mother Earth doesn't tickle your quirky pickle, then I can't help.
Cathedral Rock offers one of several vortexes.
---
8- Gettysburg, Hershey, and Amish Country
After reading some of the mystic locales above, this may appear to be an afterthought, but it isn't. I visited this region when I was a child and I loved it. Pennsylvania is beautiful, especially in the central part of the state.
Did you know there are mountains in Pennsylvania?
And tunnels that allow you to drive through those mountains?
---
They also make chocolate in Pennsylvania!
No wonder I was so enamored as a kid.
---
They had historical battles here.
And don't forget about the Amish.
---
I would head here first because there is so much to offer in such a small area.
Like this:
COME ON! Isn't this is worth the toll road alone?
Quirky thing to do in Central Pennsylvania– Intercourse, Lititz, Blue Ball are legitimate town names, and you should visit if only to take a picture with the signs. You get bonus points if you do anything revolting while posing.
---
---
9- Pub tour in Dublin
If I ever go to Ireland, I plan on being drunk for most of it. Oh sure, I will sightsee before I get all sorts of drunk, because traveling to Ireland is a big deal. But I mostly want to experience Irish culture and drinking, singing, and merriment. This is exactly what I expect from Ireland, and it better not let me down.
I do want to visit other regions of Europe someday, especially Germany, where I may even have some long-lost relatives, but for some reason, Ireland calls my heart more.
When my husband and I were dating, I made a genealogy-report style gift for his birthday one year about his family's roots in Ireland. His dad has dual citizenship, and I know his heritage means a lot to him, so I worked feverishly to create a gift to show I cared. In our basement to this day is the framed 2003 Word document in Comic Sans (bless my heart) all about his beginnings in Westport, County Mayo, Ireland. I really need to update that.
Personally, I would begin our trip in Dublin and do a pub tour there first. They offer a lot of pub crawls that you can pay for or you can just stumble down the street with your new Irish friends, which is precisely how we plan on doing it. And I sincerely hope one of them is named Seamus. 
After sobering up, we are all boarding a train for the four hour ride to Westport and heading to this place:
---
M.J. Hoban's in downtown Westport.
A "family" pub.
There is some doubt over whether or not this is a family pub. The name is all family, but there are lot of Hoban's in Westport, so there are some Irish-style kerfuffles about whether or not it is indeed my husband's blood family.
We don't intend on fighting for the ownership, I just want to sit inside, drink heavily, and listen to this:
Oh look, I'm already there at the bottom of the screen!
I feel like Seamus will love this place.
Quirky thing to do in Dublin- The Hungry Tree; a bench-eating tree!
Quirky thing to do in Westport- Titanic Monument. 14 residents from one little village in County Mayo were lost when the Titanic sunk. I don't like using the word quirky for this one, but it's a definite must-see.
---
10- Lake Hillier, Australia (Pink Lake)
There is a pink lake on an island off the coast of Australia and the only way to get there is by scenic plane. The lake is pink because of salt or something (again, I'm not Bill Nye), so read this to get the complete story.
It is suggested to fly from the mainland out of the town of Esperance. Esperance is not near any large city, so to get to Esperance from say, Perth (the largest city nearest), it would take you almost 8 hours of driving or you could fly, which is about an hour and a half.
But man, if I ever (BIG ever) get to Australia, I am doing this because why the hell would you NOT?
---
Quirky thing to do near Perth- Dingo Flour Sign looks cool only because I hear this whenever I hear the word dingo:
There is also this cool sculpture in the ocean to commemorate an engineer who killed himself. Morbid, yes but the sculpture is really pretty cool.
---
If money was no option, where would you go?