Some of my best post ideas come to me after having a glass or four of wine. One evening, I was sitting on my patio with some friends, half in the bag, when I thought about Target.
I sat for a solid five minutes thinking about Target and heading down a spiral of things like:
When exactly did my Target love begin? 
Remember when my mom and I used to do "Target Sundays" and why in the hell don't we still do that? 
Remember how our minds were blown when Super Targets became a thing? 
Then I thought about how I shop at Target and I wondered if everyone else shopped similarly at their Target too?
Maybe we are all more connected than we thought. Could it be just that deep? Could Target be what joins us? Did my wine glass just bark at me?
Please enjoy the biggest first world problem post I have ever written: how I shop at Target.
Every single time I enter a Target, I am immediately faced with a dilemma: do I need a cart or do I need a basket? I know my list only has five things on it but I also know what delights await me.
NO! I NEED TO REMAIN VIGILANT!
Cart it is!
I also know how mind-numbingly small my budget it is.
Cart it is!
DANGER, DANGER, DOLLAR SPOT ON YOUR LEFT. PROCEED WITH CAUTION, I REPEAT, PROCEED WITH CAUTION.
I think we all know that I love me the dollar spot at Target. Hell, I decorated for Christmas last year solely using dollar spot items. Hell, I even park in the lot closest to the entrance where my dollar spot is located because I love it so.
But the dollar spot can also be a treacherous place. Full of items that will lure you in with their "cheap" prices.
Such as what I like to call the dollar spot for rich people:
Uh Target, $5.00 isn't A dollar.
Pshaw, like I can afford a five-dollar pair of socks with graphics written on the bottom of my feet that I can't even see.
Oh! Plaid scarves for $7?? I'll take two!
And one of those teal velvet pumpkins too.
Next stop……
It's almost a requirement to stop at Starbucks before you begin the heavy portion of your Target shopping.
In fact, I think they throw you out if you don't have a cup in your hand.
It's like a rule or something.
Does your Target have a faux seasonal or seasonal "part one" in the front of the store by your Starbucks and across from the makeup section? It's at one of the entrances, usually on the opposite entrance of the dollar spot and holds things for each season.
On this day, Mrs. Meyer shit was in its full regalia. I love Mrs. Meyer shit like no one else but I also have a love-hate relationship with her.
Who IS Mrs. Meyer anyway?
And where does she get off charging four bucks for pump soap?
There were also Pumpkin Spice Milano cookies and I just, can't.
PSL? Yes. PSM? No.
Onto the makeup department!
I love looking at all the makeup I can't afford! It is quite fun to see all the possibilities that I might have if I had more disposable income.
Not to sound like a grumpy old lady, but when did ELF cosmetics get expensive? It's a legit question not a complaint like this post is turning out so far.
But for real, didn't ELF used to be the upscale Wet and Wild??
This stuff used to be five dollars didn't it?? Or was I in a coma and returned from 1997?
Next stop, my favorite part…….
I love me a good end cap at Target, especially the clearance endcaps at the back of the store. It is no retail secret that all retailers hide their clearance for many reasons- it's ugly to look at, they don't want to clog busy areas of the store with customers searching for bargains and also, they do not want you to save money.
I know you think Target loves you but Target does not.
Leaving my beloved endcaps and heading to toxic candles!
Listen, for many years these candles were just fine. Then the essential oil people ruined it for us when they told us they aren't good for your lungs and they had chemicals in them.
Pshaw, if it was good for your gramma it's still good for you.
Not all of us can pay $25 for soy candles with essential oils cultivated from plants in the mountains of Utah.
After sniffing the chemical candles, I head to the section I like to refer to as the Good Doggie Aisle!
I have been instructed by my tween not to squeal loudly and say OOOH LOOK! IT'S THE GOOD DOGGIE AISLE! any more.
Or at least until after her puberty is over.
Which reminds me, I need booze…..
Our Target recently added a booze aisle, ironically next to the Back to School display section.
The above wine, California Roots, is a great gifting wine because it's only five dollars; it shows that you care but not that much.
This is my current favorite wine; it's low carb AND you can get tipsy on only one glass.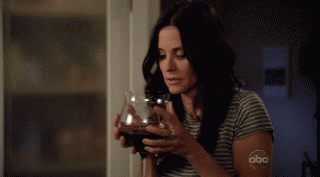 I guess it depends on the size of the glass.
Now is the time when I usually need to revisit…..
What?? Wine is heavy!
ONWARD!
I talk a good game of not wanting fall stuff in stores too early.
Unless it pertains to food items.
For example, I have a Halloween Oreo problem in that I need them to be available all year round.
They keep bringing out these gagworthy flavors of Oreos….can you say Candy Corn Oreos?
DONT @ ME CANDY CORN LOVERS. WRITE YOUR OWN BLOG.
But the Halloween Oreo is different. It is what the old Double Stuf (only one F) used to be like before they took out the bad chemicals.
DON'T @ ME ORGANIC, PALEO, NATURAL FOOD LOVERS. WRITE YOUR OWN BLOG. 
So on the day Ella and I were Target shopping (second week in September), there were no Halloween Oreos in sight.
Instead, this awaited us:
I have to say, I felt a mix of emotions. Proud of my Target for not setting up Halloween in full yet but also sauced off that my Halloween Oreos were nowhere to be found.
It was a conundrum, let me tell you.
Can we please have a moment of silence for aisle K12?
I never thought I would say this but I am a little sad that we are no longer tenants of aisle K12.
But I also never thought at one point I would utter the phrase, "why in the hell are there no benches in the toy department?".
This parenting gig, always surprising me.
DUUUDE. Move. Your. Cart. Me and my dollar velvet pumpkin need to find more shit we don't need and you are standin' in our way!
Housewares department, coming at you……
Hidden end caps again! By the way, these are great for college students, who break stuff when they have incessant kegger parties.
OOPS, I MEAN STUDY SESSIONS!
Cute but not "clearance" enough.
I have code that I speak within my family.
Is it clearance or is it Target clearance?
Meaning is it a really good price or Target's idea of a really good price.
More clearance that faces a back wall.
Ooh, cute plants!
Let's just see how much this is……
Fuuuuuuuuudge.
Well at least now the price will be much more "clearancey".
Okay, I am going to ruffle some feathers with this next part.
The Magnolia section.
I can't resist this area but I also get a little hostile while pursuing their goods.
There just isn't good energy in this part of the store.
It's very gray and matte and plain.
I also have a very hard time with a very Christian couple charging fourteen dollars for one napkin ring.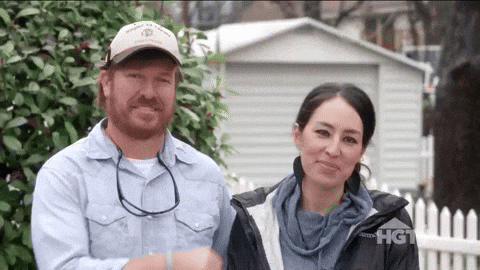 Pioneer Woman doesn't charge fourteen dollars for one napkin ring, just sayin'.
More clearance! ANNND it's on an endcap (insert more squealing)….
What the hell is this used for??
Who cares! It's four bucks!
I might start calling the clearance endcaps the Good Kari Aisle.
Loudly.
Only while with my tween.
This is usually when the Starbucks kicks in.
BRB.
Much better.
I really have buyer's remorse that I didn't get that letter board, so I added it to my Christmas list. They don't have these on Amazon, so if you see this, scoop it up.
For me.
I have loved the Target framed art section since the 90s' but it isn't really an entire aisle anymore. In fact, it's on a back wall at my Target which is sad. I have a theory that they can't compete with Hobby Lobby and their constant sales on this type of thing.
Although they did have clearance this day but I can find stuff like this at my Hobby Lobby even cheaper.
See?
So next stop is the section with the quirky stuff that is usually right next to the Magnolia section. It has Threshold items (Target's version of Magnolia-ish items) as well as this other brand that I can't think of offhand.
I love this section and this is the portion of the trip where major decisions are made.
Like…..
Convince me that I don't need a goat/llama head gravy boat. 
Or…
Convince me that I don't need a goat head basket for $25. 
Okay, so I did cave and buy this tealight holder for our dining room table. It was the same price as that wooden letter board I showed you earlier (19.99) and I thought that was a steal because if Chip or Joanna had a say in this it would have easily been 40 bucks.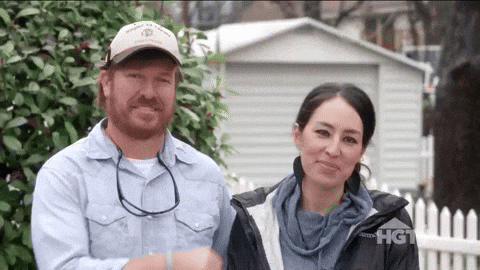 Also, I have a thing with centerpieces that are so large you can't see your family on the other side of the table, so this is working out perfectly.
Next stop, the fancy candle section.
That isn't the official name of this section; it's my name for it. Kind of like the good doggie aisle, or the good Kari endcaps.
Aka fancy toxic candles.
The oils people are rubbing off on me.
But have you ever bought a fancy toxic candle from Target? They don't smell good.
Maybe they don't put enough toxins in?
Save your money and go to TJ Maxx. Especially if you love Yankee Toxic Candles because they have them there for half off.
CLOCKSSSSSSSSS!! 
It's been brought to my attention that I may have a clock problem.
In that, I have a clock in almost every room of my home.
Exhibits 1-7:
I have TWO clocks in my kitchen alone.
And these aren't all of the clocks. But they were all I could fit into that collage up there.
I think I need another one, don't you?
Step away from the clocksssss because we have to head to shoesssssss!
Take my money, Target.
I need these also.
I have a leopard problem too.
These were only left in size 6.
Small footed bitches be so lucky.
I shoved my fat feet into these babies. Only 19 bucks and entertained the idea of getting them for a wedding I was going to that evening but then I didn't know if I would ever wear them again.
I put them in the cart next to my 20 buck tealight holder and realized I needed to re-evaluate my cart.
HARD DECISIONS ARE MADE WITHIN THESE WALLS.
Oh Lord, how did all of this crap get in my cart??
The fern print got voted off the island.
But instead of leaving it on the floor behind clothing (I am on to all of y'all), I took it back to the correct aisle.
That is when I passed this:
HELLLLL NOOOOO.
Oh sure, they don't have my friggin' Halloween Oreos but somehow the Bayberry Christmas candles made the journey to the candle aisle.
In September.
Usually, the last-ish department we hit is the clothing and lookie what we found!
I really wanted the Pivot sweatshirt but this is the Juniors section and I am not built like a 13-year-old girl.
Thank God.
But lookie what my 11-year-old begged for:
Listen, when the current generation asks for a cool "retro", ahem, piece of clothing because she loves the show? YOU BUY IT FOR THEM.
Bye-bye leopard print sandals……
We always like to do one last run of the dollar spot.
It's as we are heading to the registers that one of us usually realizes that we never hit the candy aisle.
And snacks! OOH, SNACKS! TARGET HAS GREAT SNACKS!
Okay, back to the front…..
I really wanted that cape but in typical Target fashion, there were none on the rack adjacent.
Also, this was 35 bucks so I'd have to put the entire cart back.
I was tempted but Ross and the gang had gotten quite attached to us at this point.
Probably because they saw the bottle of wine and Fruit Gushers.
Time to check out!
Normally I am a self-checkout kind of chick. My entire little family is, especially when Ella or Anna are around. They like to scan the stuff and honestly, so do I.
Beep! Beep! Beep!
It's infectious.
But so was the kid that was hacking loudly in the self-checkout line.
We got out of Target spending less than 50 bucks on this day AND without buying any of that Magnolia stuff!
Sorry Chip and Joanna.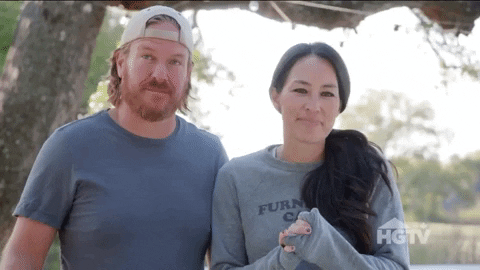 How do YOU shop at Target?