---
First published December 16, 2019
---
Disclaimer #1- this post is filled with bathroom humor and swear words. If you don't like that sort of thing, read The Pioneer Woman or something.
I tried to think of a better title for a post filled with nonsensical and fun Christmas anecdotes, but I honestly couldn't think of anything more fitting.
I added quotation marks, so no one sues me but just in case, here is disclaimer #2: I didn't make the title up; John Hughes did. 
Speaking of John Hughes…
---
Speaking of John Hughes part two, a few months ago I found a blogger who throws an annual Christmas with Cousin Eddie party.
The first thing I thought was, WHY DIDN'T I THINK OF THIS?
The second thing I thought was, WHY DON'T I HAVE FUN NEIGHBORS LIKE THIS?
2020 note- the third thing I thought of was, remember parties?
Head here to read all about it, plan it for next year, then invite me to it.
---
Ever heard of Naughty Coal Cookies?
They're made with black cocoa powder, which I had never even heard of until last week. But sure enough, you can get it on Amazon here (affiliate link, by the way).
Looking for easy holiday cookies that don't take a lot of effort or a $12 container of black cocoa? Head here for my five favorite recipes.
---
---
Speaking of penises:
---
I found an interesting article about the 10 Most Disturbing Christmas Songs of All-Time. Here is a snippet about the song, "Do They Know It's Christmas?":
Here's a better question for songwriters Bob Geldof and that dude from Ultravox: Do they know that the line, "Tonight thank God it's them instead of you" is really condescending?
I am not saying we need to re-record songs (ahem, Baby, it's Cold Outside, don't get me started) but it is a thought-provoking article and we all need to provoke our thoughts now and again.
If you never provoke your thoughts, maybe make it a resolution to do so in 2020.
Speaking of music, I have a Spotify Christmas Playlist (titled Shitter's Full, no less) if you want some musical inspiration. Do They Know It's Christmas, Baby It's Cold Outside, and much more, including the songs you told me you hate to love from the comments last week? 🙂
---
RIGHT??
---
I do stuff like this, so if you have moveable letters of any sort in your home, I will rearrange them.
Gotta remember creamy shits…….
---
If you like dark humor, you'll love this video.
---
I love underrated Christmas movies, and the Internet has plenty to say about this subject but a lot of lists have Jonathan Taylor Thomas's I'll Be Home for Christmas on them and honestly if Jonathan Taylor Thomas is in it, that's a hard pass. But this list by Bustle is a somewhat good list of underrated Christmas flicks, and yes, it has JTT's movie on there as well.
Do I really, really need to see I'll Be Home for Christmas from 1998? I am being real, not sarcastic? Is there something I don't know?
Last week I mentioned a Christmas song I hate to love, (you can read about it here) so now tell me what Christmas MOVIE you hate to love. I kind of don't have one* but I am betting it'll be I'll Be Home For Christmas once I watch it.
*So I thought I didn't have a favorite underrated Christmas movie, but I totally forgot about one I love that is indeed underrated. My parents reminded me of this one last night because we were talking about not believing in Santa any longer. Both of my daughters now officially "don't believe", as Ella just figured it out this year. Sigh. I say "don't believe" in quotations because they know the myth, but they still have hope. The movie I adore is The Christmas Chronicles on Netflix. If you haven't seen it, watch it before Christmas if you can.
Also, I am going to get a lot of flack for saying this, but I don't get the big deal with the movie Elf. It is a likable movie, I just don't get why people are so obsessed with it.
While you are thinking of witty things to say in the comment section about what is wrong with me for not liking Elf, enjoy this Twitter exchange about the movie Home Alone and its (too) many sequels.
Which Home Alone is your favorite? I think you know my answer.
2020 note- I just saw Home Alone 2 for the first time this year. Eh. 
---
Rumor has it that my neighbor sells Puerto Rican Egg Nog out of her garage, but you can also buy it at Trader Joe's for seven bucks AND it goes through an FDA inspection process.
Or just make it yourself and sell it out of your garage.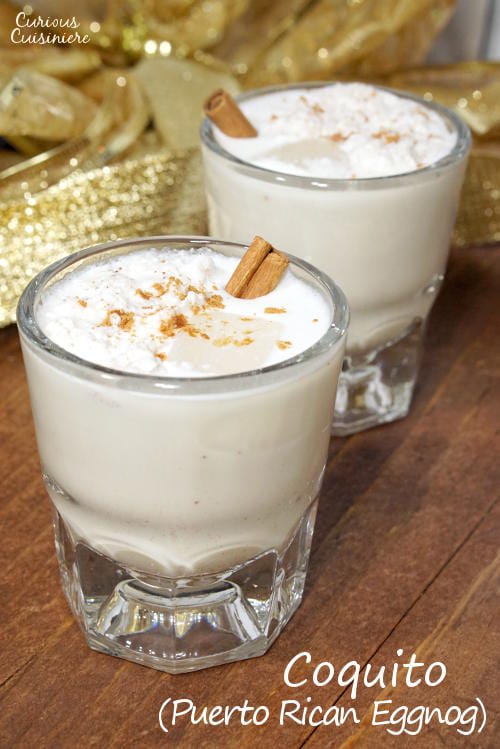 ---
And lastly, here are some Christmas swoony pictures to leave you with because I swear I am not all Scrooge-like.
---
I am taking next week off so this is when I wish all of you a Christmas filled with smiles and family and friends and love.
Thank you for all you have given to me this year.
Best. Gift. Ever.