I am not an easy laugh. Kind of like saying, I am not an easy lay.
I don't laugh out loud as much as you would think.
When I text people, this is my code:
---
lol = not really laughing but I didn't have anything else to say
LOL = okay, good try. I didn't actually laugh out loud but came close
LMAO = that WAS funny! But not literal laugh out loud funny
<laughing face emoji> = I laughed 
---
For someone who appreciates humor more than most, I probably only laugh out loud every other day. I didn't used to know how much I was laughing until I had nothing but time because of quarantine. That is until recently when I started to pay attention to what I am laughing at.
---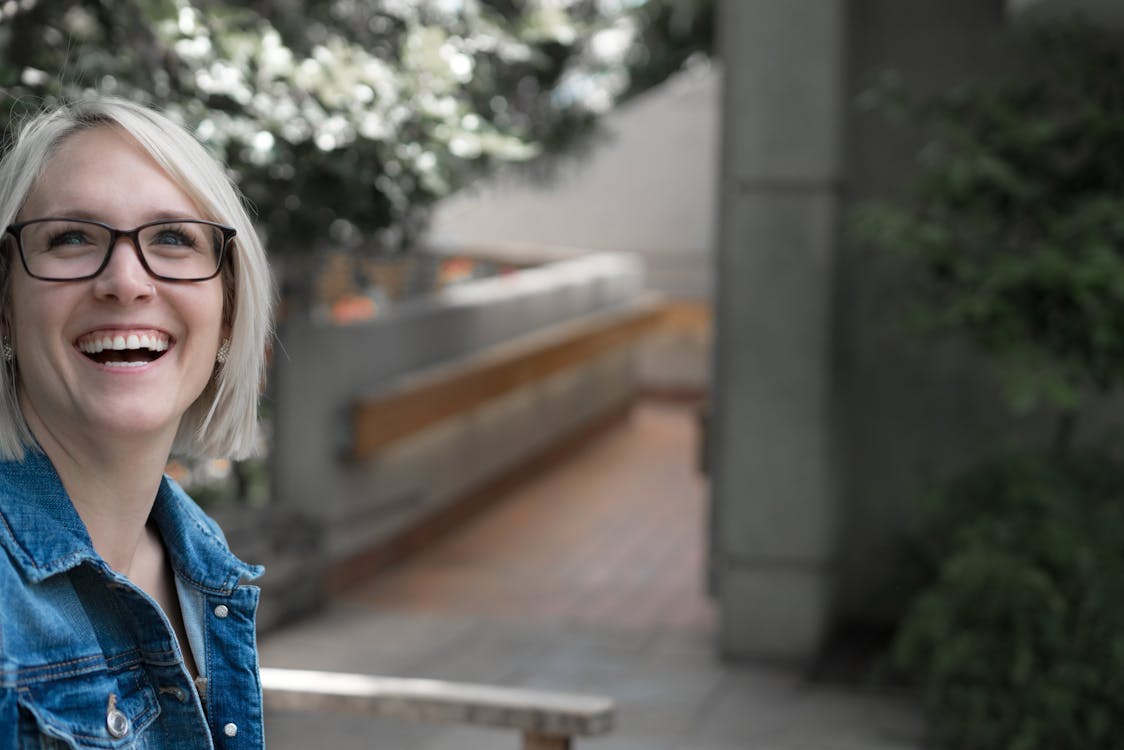 I now realize that I have three categories that usually always (that makes no sense) make me laugh: farts or farting but only accidentally, people falling down, or people laughing hysterically.
Have a video of people laughing hysterically until they fall down and fart? I am likely to wet myself.
---
These blog posts made me laugh out loud in the past few weeks:
I found Suz's blog via my new/old friend Erin, whom I talked about in the March tater tot post. By the way, that post was only three weeks ago but it feels like I wrote it last year.
Anyhoo, Suz had the regular flu this winter and has the eternal cough (a solid two months later) because of it. She wanted ice-cream but her husband told her to stay in the car so she doesn't scare people.
---
Have any of you started coughing over the past few weeks and had a moment of, OH SHIT THIS IS IT.
Or is that just me and my anxiety?
Read here about when my new/old friend Erin went to Costco a few weeks ago and had to cough.
---
How Michelle now refers to herself Face Touchy McTouchy Face since the epidemic started.
---
God bless her.
---
I shared this meme on Facebook a few weeks ago:
It gave me a literal laugh out loud when I first read it and thereafter, I would chuckle when I thought about it. Then while on a walk with Mike one Sunday, I spontaneously burst out laughing (during a pandemic EVEN) thinking about the fart cough meme and he started laughing at me laughing and said he knew what I was laughing at. That meme.
THAT is marriage, my friends.
---
I also love this video and I don't care if you've already seen it.
---
Speaking of Phil Collins, last year I found this amazing article via Twitter about this guy getting his sleep recorded and in it, you could hear his nighttime farts. Someone shared it on Twitter and made a comment on how the fart noises were so melodic. To which another person asked someone to "turn this into a Phil Collins drum solo".
A farting Phil Collins drum solo. (click on the link below because I am not able to embed it here)
Wasn't easy but here ya go 😂😂 pic.twitter.com/4khS6iIedB
I laughed so hard, I farted. Of course, I shared it with Ella, who also appreciates a good fart joke and she laughed so hard that she may have farted too.
Then I started laughing at Ella laughing at the farting drum solo.
We recently recreated the above scene (organically) during this pandemic and it made me stop and appreciate the moment.
Look at us laughing! Listen to us laughing! WE ARE LAUGHING!
Before I was social distancing from my parents, I was telling my dad about the above tweet, then shared with him the actual video to which he laughed and laughed as well. To which my mom said we are both exactly the same because we love fart humor.
I love that.
---
Maybe farting will save us during this end of times? Maybe farting is the answer. To everything.