My friend Erika wrote a post last year, "Nifty Fifty Survey" which lists 50 questions and answers. I love posts like these, selfishly to write and less to read. Like, I want to know probably 20 things about you but after that, I'm not really listening anymore and I know you are probably like that as well.
So it's okay if you only glance at maybe 10 or 20 items. It's my birthday month and anything I gotta do to avoid running butt-naked through the streets of my neighborhood whilst motherfucking our government at the top of my lungs, well, I think you'd agree is good self-care.
I may still run naked through the streets, to be clear.
Just leaving that on the table for May.
---

 50 Questions
1- what is the color of your toothbrush -White, I think. I hope these questions get better.
2- name someone who made you smile today– Mike saying something about ham farts (it's a thing).
3- what were you doing at 7 a.m. this morning? Tomfoolery. (let's bring that word back)
4- what were you doing 45 minutes ago? The same thing I was doing at 7 a.m.
5- favorite candy bar– A soft, smushy Twix.
6- last thing you said out loud– Omg Mike, really? (in relation to the story about ham farts)
7- favorite ice cream– I have a couple: Oberweis Chocolate Peanut Butter; Ben and Jerry's Phish Food; Edy's French Silk.
8- last thing you had to drink– Coffee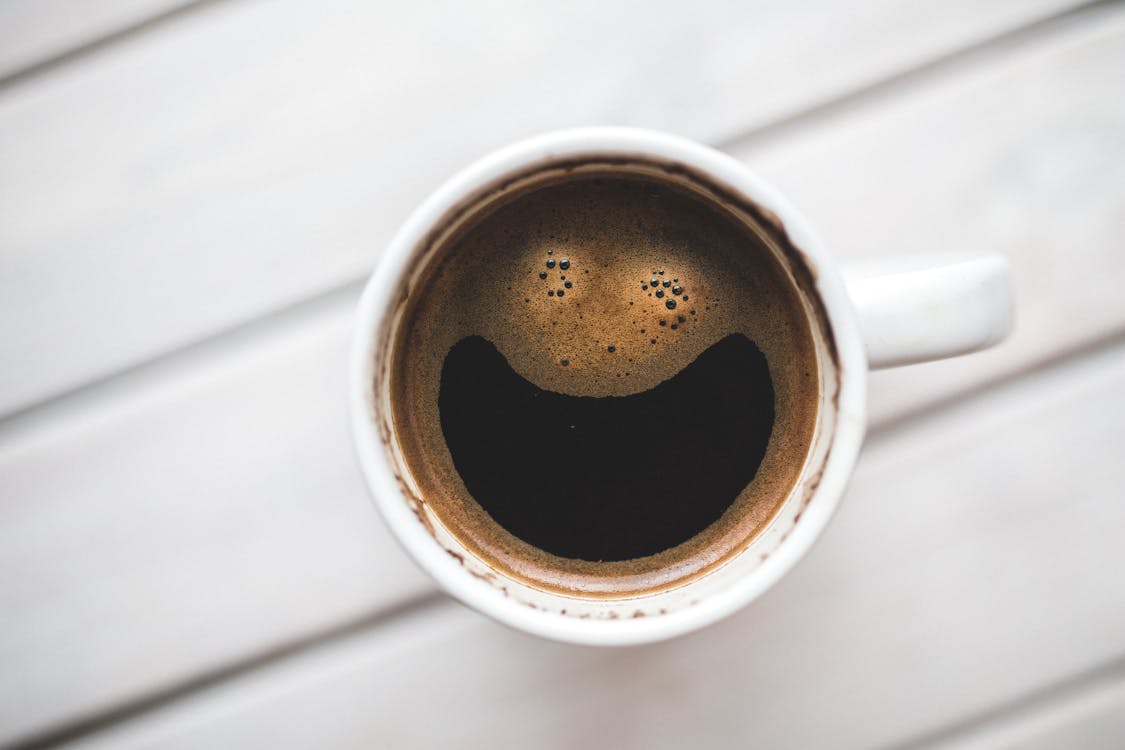 9- do you like your wallet? Not particularly. Of course, I haven't really used it in a while so maybe this break is just what we needed.
10- last thing you ate– Chocolate chip cookies last night
11- did you buy any new clothes lately? Leggings on Amazon because I guess this is what we are wearing from now on.
12- last sporting event you watched? Ella's horse show on the first day of March
13- favorite flavor of popcorn? Garrett's Chicago Mix
14- last person you sent a text to– Rebecca
15- ever go camping? The last time I went camping was in 2003.
16- do you take vitamins? Yes, daily.
17- do you go to church every Sunday? I used to but haven't this winter because of illness. Not sure how that will play out after lockdown.
18- do you have a tan? HAHAHAHAHAHAHAHAHAHAHA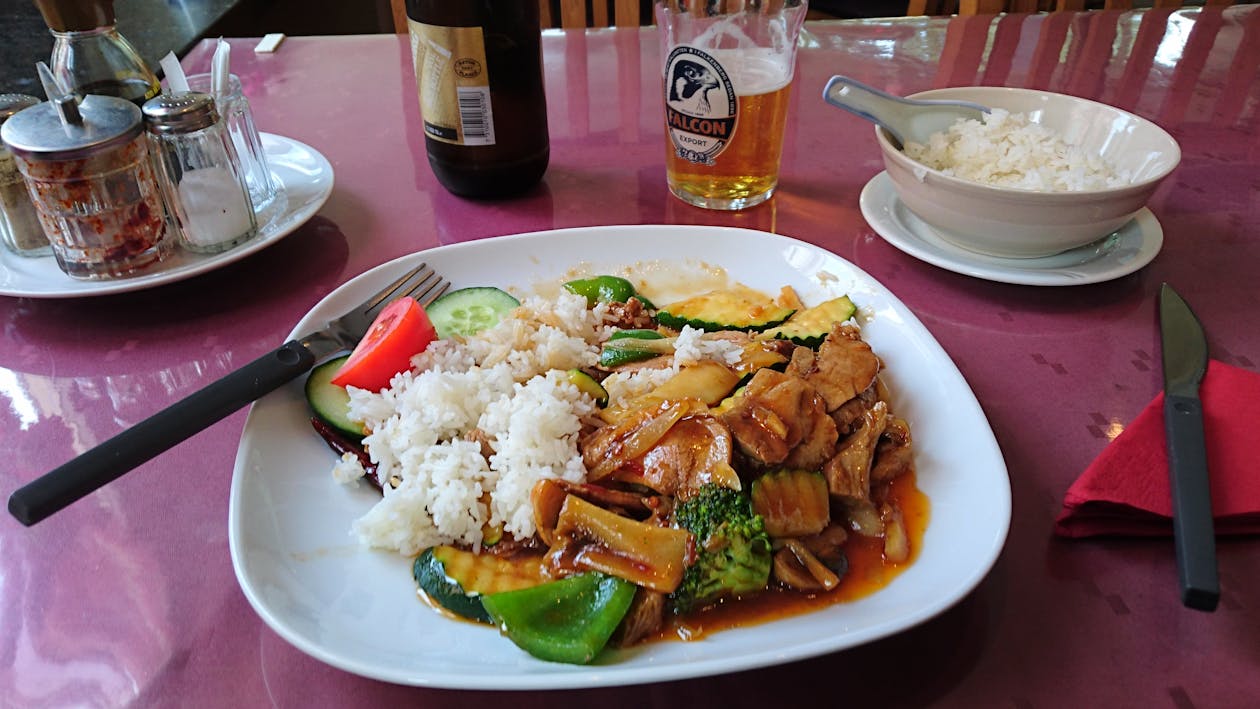 19- do you prefer pizza or Chinese food? Chinese food lately because I feel like I have been eating too much pizza. There IS such a thing, I am discovering sadly.
20- do you drink your soda with a straw? I really don't drink soda. In fact, the only time I ever drink soda is when I have a severe migraine (Coca-Cola) and no, I don't use a straw.
21- what did your last text say? "How was the Panda Express?"
22- what are you doing tomorrow? HAHAHAHAHAHAHAHAHAHA
23- how many towns have you lived in? Eight
24- look to your left, what do you see? A wall. A good metaphor for our current state.
25- what color is your watch? I haven't worn a watch since 1998.
26- what do you think of when you hear the word Australia? The Wiggles, not gonna lie.
27- do you go inside of a fast food place or through the drive-thru? Is this survey mocking me?
28- what is your favorite number? 11 and 13
29- who's the last person you talked to on the phone? My mom
30-any plans today? Laundry, walking on treadmill, homeschooling, making meals, going to Rebecca's to pick up masks she made for my parents, putting away groceries from Walmart pickup (that process will take a solid hour)
31- how many states have you lived in? Two
32- biggest annoyance right now? What do you think?
33- last song you listened to? Some songs on a Spotify curated playlist; background music is saving me right now.
34- can you say the alphabet backward? No, but now I have something new to learn for April.
35- do you have a maid or cleaning service? Yeah, ME. Eyeroll.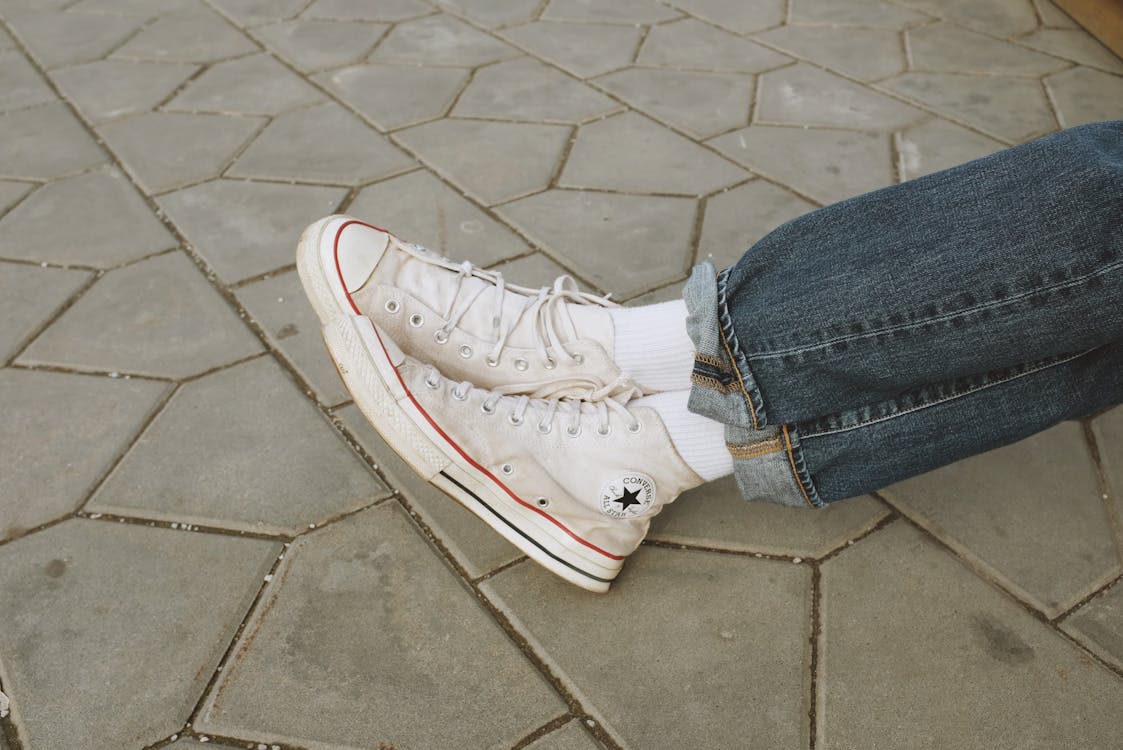 36- favorite pair of shoes you wear all the time? My white Converse, when it's not Anna's Adidas slides.
37- are you jealous of anyone right now? People who have pools; dogs.
38- is anyone jealous of you? Probably people who work outside of the home, so I need to shut the eff up and be grateful.
39-do you live with anyone? My husband, our two daughters, a three-year-old dog, a one-year-old bird, and a 13- year-old fish.
40- do any of your friends have kids? All of my friends have kids, either human or fur.
41- what do you usually do during the day? Currently…running/walking on the treadmill, homeschool, laundry, eat meals with my girls, drink coffee, look out the windows, talk to the bird, dog, and fish; write, go on social media, look for memes, text friends, talk to my mom on the phone, watch stuff with the girls, clean, work in the yard, wipe surfaces, go for walks at local forest preserves, put away groceries like I am dismantling a bomb, cry.
42- do you hate anyone right now? Our president
43- do you use the word hello daily? Probably
44- what color is your car? Dark gray
45- are you thinking of someone right now? My parents
46- have you ever been to Six Flags? Unfortunately, yes.
47- how did you get your worst scar? One time when I was like, 12. my dad and brother were at soccer practice (my dad was the coach) and I was playing on a playground where the field was and my arm got caught on chain link fence. There was a deep hole in my skin but I kept playing because I wasn't hurting and also, we couldn't go home because my dad was coaching. When I showed it to my mom later, she thought maybe it needed stitches but it was decided I was fine and I was fine but I still have that scar.
*edited to add- I also have a c-section scar but I hate using the word "worst scar" for that because honestly, it is the BEST scar. 🙂
48- what song(s) makes you happy immediately when you hear them? Come Dancing by The Kinks, No Rain by Blind Melon, Send Me on My Way by Rusted Root, Shine by Mondo Cozmo.
49- what are some things that would surprise us about you? I believe in reincarnation but I also believe in God, and I am a cannabis advocate
50- what are you most insecure about? My smile
What songs make you happy when you hear them?