I recently talked about sharing what is in the notes app I keep on my phone and some of you had no idea that you could either keep notes in your phone or that there was even an app to do such a thing, to begin with.
This shocked me because I am always late to the game when it comes to apps or tech stuff. Not that the notes app on my phone is techy but the fact that I have been using it for a solid five-plus years makes me feel scholarly.
LET ME HAVE THIS MOMENT.
So here is where the notes app normally is on an iPhone:
I began using the app on a car ride when Ella was little and I happened to be in the backseat with her to keep her busy, I opened the notes and started writing little love notes to her, then hand her my phone and she would write them back to me and so on. In my mind, I thought it would be the perfect way for her to keep up with her writing, spelling, and so forth in addition to being a fun little game to play in the car.
After that, I began using the notes app to keep memos to myself about things like screenplay ideas or things I wanted to do while on vacation or grocery items I needed to pick up at the store the next time I was there.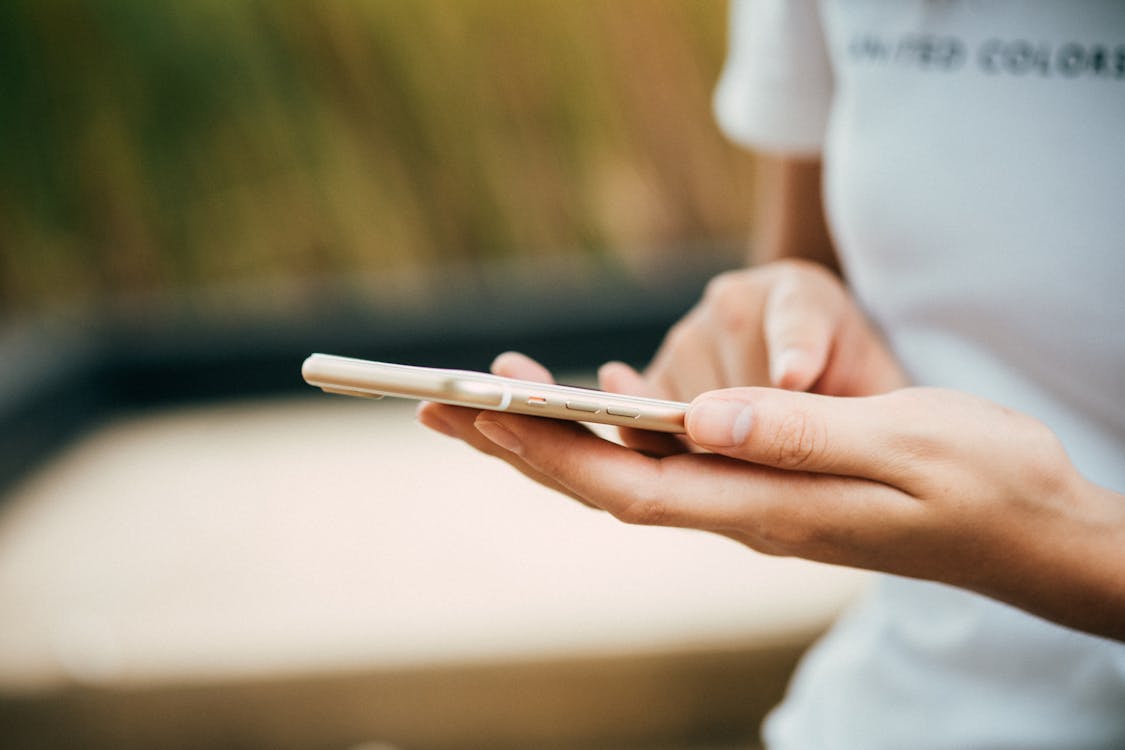 Currently I have over 25 different notes on my notes app and it was while adding yet another note one day in February at coffee with a friend, that I happened to mention how it might make a fun blog post; what notes are on your phone.
To be clear, I am starting to run out of content because I have been posting three days a week since mid-March and not a lot of shit has been going down since then because we haven't been anywhere. Also, I do have four or five blog posts just sitting waiting for a good time to publish but they aren't really fun and I don't like to share serious crap back to back. I mean, I almost shared my June tater tot post today.
On May 26th.
I am a complex woman.
So here is your half-ass notes post on a Tuesday that feels like a Monday.
Tater tot post next week, so don't give up on me yet.
---
Notes in my phone right now
Walking trails– we are working on a cool quarantine-survival project, stay tuned.
Walking stats – I never said I was interesting.
Words we need to use again– so far I only have scram and yikes. 
Ella's 100 Things I love list– I made one a few years ago and thought it would make a cool writing project for her.
Ella's passwords– because we never remember them.
Makers– my friend Kristen and I were at a cool coffee house in February when we came up with some ideas about a sitcom that WE would love to see. That was the same day that I came up with the notes on your phone post. Wow, I was productive in February. Good times.
Favorites tabs computer– when I spilled coffee on my laptop back in March, I wrote down all of the "Favorites" tabs on my laptop in case it died and I needed to remember what was on there. I never said I was interesting.
The first thing that comes to mind when I hear THIS song– it's a running idea for a blog post. To be transparent, there isn't one song in this note yet.
John Hughes tour stops– I mentioned this last month. Hopefully it will happen next summer, fingers crossed.
Restaurants I want to try– I get inspiration from different websites, social media, and tv shows of area restaurants that I want to try. It was born of the idea that whenever I am pressed to choose a restaurant, I can never think of any. So now I have plenty in my notes section.
50th birthday party ideas– Sigh. I mentioned this in my 50th birthday post if you are new here.
Therapy notes– sometimes after therapy (or in the week(s)) before therapy, I need to get it all out of my brain like an old-fashioned burn book. EVERYONE should have the notes app for this reason alone.  I can voice text the garbage in my brain in a private space and then lock the notes with a passcode in case anyone is looking through my phone. When you have children, this is IDEAL. Especially for Christmas or birthday gift ideas.
What to buy at Trader Joes– I keep this in my list in case I am ever at one (which is kind of rare). You can read about it here.
Weight Watchers fast food options and points– I don't use this as much as I used to because of the quarantine but if you are out and are getting fast food and need to know points, this is a great place to put them in one place. I never said I was interesting.
Anna's favorite snacks and foods (care package)– when Anna went to college for the first time in 2018, I asked her to tell me all of her favorite things she might like to receive when sending care packages.
Things to do in the Chicago area- I created this list last summer when we were looking for outside of the box ideas. It's just fun to have a list of quirky things to do with the kids (or just Mike and me) on a random summer or winter day.
Old Christmas lists from the girls– the older they get, the harder it is to delete these old lists. It's so fun to see what they asked for when they were younger. Fun fact- you can see your old Amazon orders all the way back to the beginning. That is also a fun way to see what your now-20 year old wanted when she was 5. SOB.
My library password– I NEVER SAID I WAS INTERESTING.
Band names– I wrote about this recently.
Three good things– last year, I was struggling with winter and needed reminders that good stuff was happening.
Do you use the notes app? If so, what are some of your notes?