I wanted not to like her for some reason.
I feel the same way about Glennon Doyle and Rachel Hollis.
I don't know why I lump the three of them together because they are three totally different women.
Let's break the three of them down, and I will use direct quotes from Wikipedia so that I won't let my views taint your views of the following. To be distinctly clear, I am not plagiarizing. Unlike one of the following women, ahem, sounds like Achel Mollis.
Oops, that sounded like my views. IT'S MY BLOG, OH WELL.
---
According to Wikipedia, "Casandra Brené Brown Ph.D., LMSW is an American professor, lecturer, author, and podcast host. Brown holds the Brené Brown Endowed Chair at the University of Houston's Graduate College of Social Work and is a visiting professor in management at McCombs School of Business at the University of Texas at Austin".
According to Wikipedia, "Glennon Doyle, previously known as Glennon Doyle Melton, is an American author known for her #1 New York Times bestsellers Untamed and Love Warrior and bestseller Carry On, Warrior."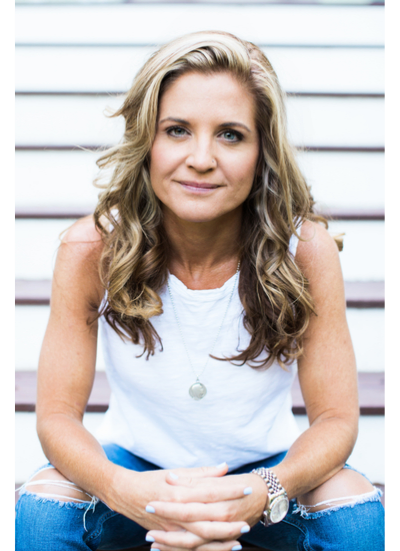 According to Wikipedia, "Rachel Hollis is an American author, motivational speaker, and blogger. Her first self-help book Girl, Wash Your Face—since its release in February 2018".
She has since apologized for said plagiarism.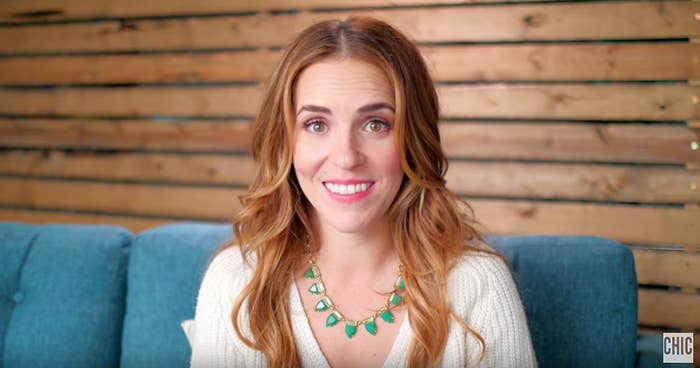 ---
But it was during a dark week in the migraine cycle of hell that I decided that I would watch the Netflix show, Brene Brown, Call to Courage on my phone at bedtime.
I watched this show over the course of three nights and I enjoyed it thoroughly. She is a pleasure to listen to, she makes you feel empowered after listening to her and when it was over, I wanted more.
Before this though, I had seen some of her quotes floating around Pinterest here and there over the years.
Yes, years. I didn't say it was easy to get me to the fountain of truth. 
But there was one quote that I saw a few months ago that hit me with such truth, such force, that it felt like someone punched me in the gut:
Woof.
So, in doing research to be transparent and I am all about making sure things are what they ARE. I can't be sure that the quote is hers. Some websites credit her but Brene never takes credit for it and one article on Medium says that the quote is author unknown, so I will leave it as author unknown as well but that doesn't change this story, nor the fact that I love Brene Brown. I just needed to be transparent. If you can give me proof that Brene did say this, I will edit it.
So I watched her program the night of the day I made the phone call to the Chicago headache doctor out of the blue. I just decided to finally make that call, no reason other than it came into my pain-filled head that I needed relief, and nothing was working. I made that appointment through tears on a Friday morning, watched Brene's show Friday, Saturday, Sunday night on my phone while in manageable pain, on the couch with ice packs on my head and neck. I went to the headache doctor on Tuesday morning, then on Wednesday evening, I decided to watch a show from the past that Ella and I used to watch when we needed a smile, Queer Eye.
---
I am jumping around because I can't organize my thoughts for this post in the way I would like so stay with me a bit.
---
So I saw this picture on Instagram a few weeks after all of those above things occurred:
---
Brene Brown just running into Jonathan Van Ness from Queer Eye randomly while on a walk one morning, as you do. If you don't know who any of those people are, you won't understand this story so maybe do a little googling and come back but let me give you some tiny bit of backstory on him.
Ella and I began watching Queer Eye on Netflix a few years ago at the urging of my friend Rebecca because she said it was just so empowering and emotional. At that time, Ella was struggling in public school, hated it quite honestly, and just didn't find her tribe there. So I was doing everything in my power as her mom to make her life at home empowering and loving and doing five times the work at home to make up for the lack of empowerment and love and comfort that she was not at all getting at school five days a week. 
---
It was while watching this show that Ella would forget her problems at school, the kids who would make her feel inadequate and silly and out of place, and she would laugh at Jonathan's pure joy, and in turn, be so filled with it herself because he just exudes it. If you've never seen him on screen or on social media, you really need to, especially now in this darkish time. He is what happiness just IS. Every time I see him, I light up. Ella and I adore him and so every time we see him whether it is on social media or on television or on a poster, or tee-shirt, we immediately squeal JONATHAN! I truly believe he is why she is so drawn to gay people to this day. Because they accept her for who she is, no questions asked and during an ugly time when people were quite ugly to her (adults and children alike, can you even imagine?), it was a gay person who came to her rescue.
Isn't that amazing?
---
I mean. she has always accepted people no matter what they look like, no matter what their hair looks like or what they dress like. It is like she can see into your soul when she meets you, look right into you and see every little thing you have ever thought or known to be true.
---
---
We are so lucky to be in her presence on this planet.
So seeing this Instagram post in a dark time, seeing two of my worlds run into each other, it made me feel like my Universe just exploded. I mean, I don't even know these two people in real life. Only on television, only on the little screens that I watch in the dark before I close my eyes, praying for the pain not to return.
On screens with my little girl to keep her happy in a time when she was so sad. On screens to make me happy at a time when I was so sad.
---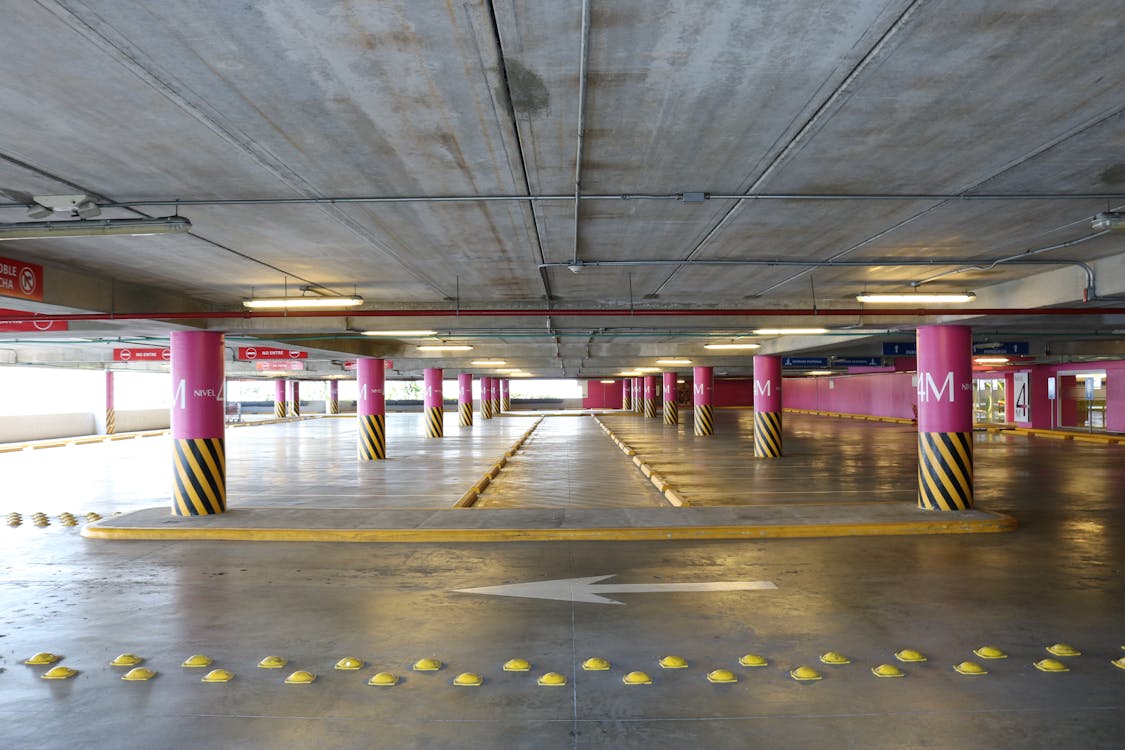 ---
Back to that unknown/possibly Brene Brown quote I talked about before.
Lately, I have been feeling all sorts of tugs from the Universe. Amazing STRONG signs I get almost daily telling me I am doing good things, right things. That I am following the arrows on the floor of my own pandemic store of life.
---
Keep following those arrows, Kari.
---
It will be okay, we promise.
---
---
Ella is going into seventh grade in September and we have been homeschooling for two years now. It is now when we have finally found our groove and honestly, I love it. She has a very tight friend group that she talks to daily on the phone who protect each other fiercely and have gotten each other through this pandemic. She is also close to her cousin and two of her childhood best friends from public school as well. I am almost afraid to say it but she is thriving and it makes me so happy for her. I know that can change on a dime because she is only six months from being officially a teenager, but I am so proud of the person she is becoming.
---
It is as the pandemic is in full swing that I am seeing how the Universe works in mysterious ways. It is now that homeschooling is becoming the place to be, the moms who homeschool are guiding the moms who were in public school toward the light and becoming beacons, gently guiding them and giving advice. It is a pretty cool thing to watch and be part of; moms helping other moms and wanting nothing in return other than to see their kids thrive too. In such an ugly world, there is a lot of beautiful stuff going on behind the scenes. Trust me on this.
---
We just want your kids to thrive too. We get it, we've been in that place as well, Mama. It will be okay, it will be okay.
---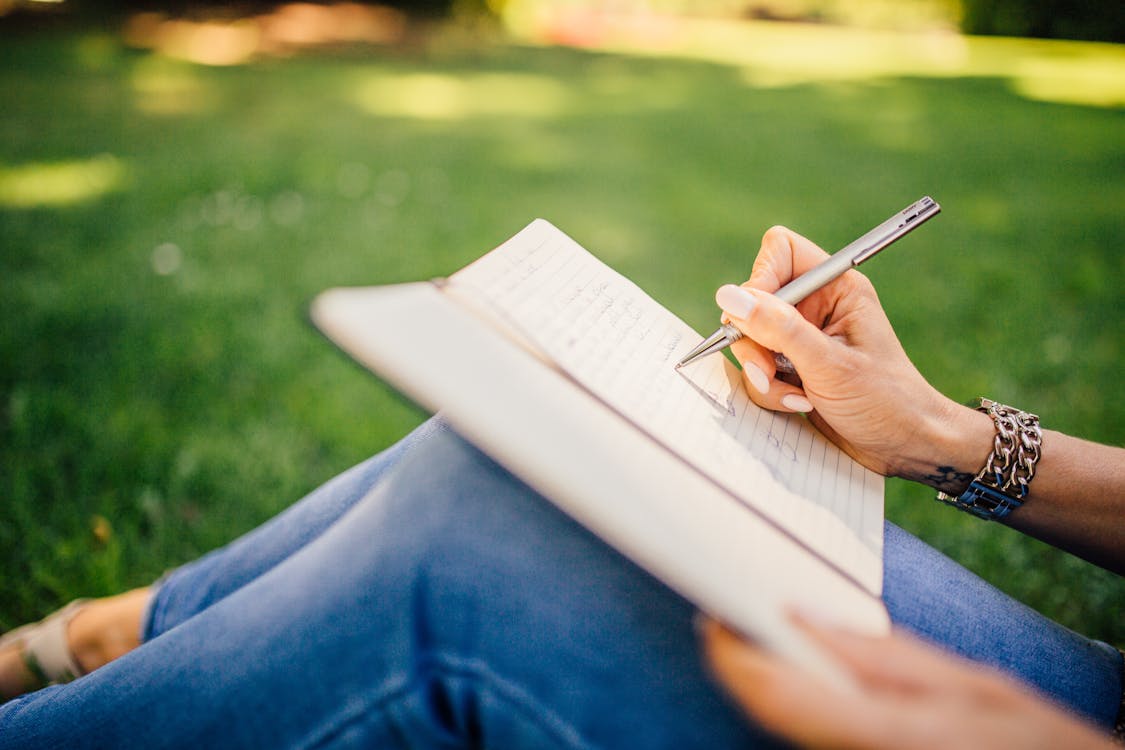 ---
Remember that book I told you about?
---
That is the survival guide that I am writing. Not another screenplay, or a silly museum plan or about a John Hughes tour (even though I still think it would be a fun post-apocalypse tour).
---
I am writing my truth, listening to what I should have been all along.
---
I woke up one morning and had an epiphany that if a fucking reality star can become president and in turn divide an entire country, I can write a goddamn book with a college degree and ten years of writing experience.
---
And that, my friends, changed the trajectory of my life.
And it should change the trajectory of all of your lives as well.
---
You, my beautiful, lovely, delicious, human souls can do anything you set your mind to do.
And if now isn't the time to see that? I don't know when is.
GO. DO. THE. THINGS.
---
While there is silence, stillness, hope, time.