I feel like that is a good metaphor for my life. You either like me or you don't.
I have blogging friends who write the best posts that are the perfect length. I wish I could be less chatty in a blog post. But see, either I have too much to say or not enough.
There is no in-between with me.
Here is my attempt at a shorter post with what is on my mind right now.
---
There has already been an outbreak of the virus that doesn't exist at Anna's college campus and of course, it was at a party on the first weekend. She wasn't at that party but as we know, you don't have to be at a party to catch it.
She called me on Saturday and afterward, I did what I do best when I am upset: I rage-cleaned my entire basement. The Goodwill attendant gasped when I pulled up; I could tell even with his mask on.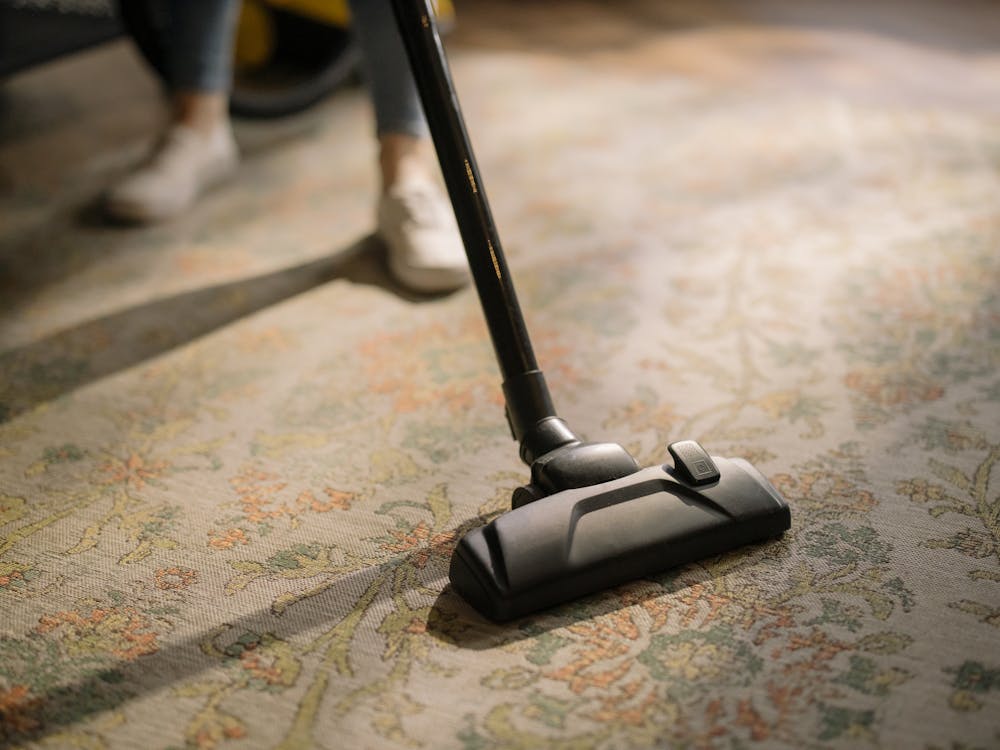 My advice to her was to continue to keep in her bubble of friends, continue to wash her hands, continue to mask up in public, and of course, vote in November.
Nothing gets young Americans in a lather more than their right to party being taken away, which is happening at college campuses all over our country as I write this.
And there is a boom of kids who were born in the year 2000 (LOTS of them) who weren't eligible to vote in the last election, so they are quite excited to exercise that muscle come November.
There's a reason mailboxes are going missing.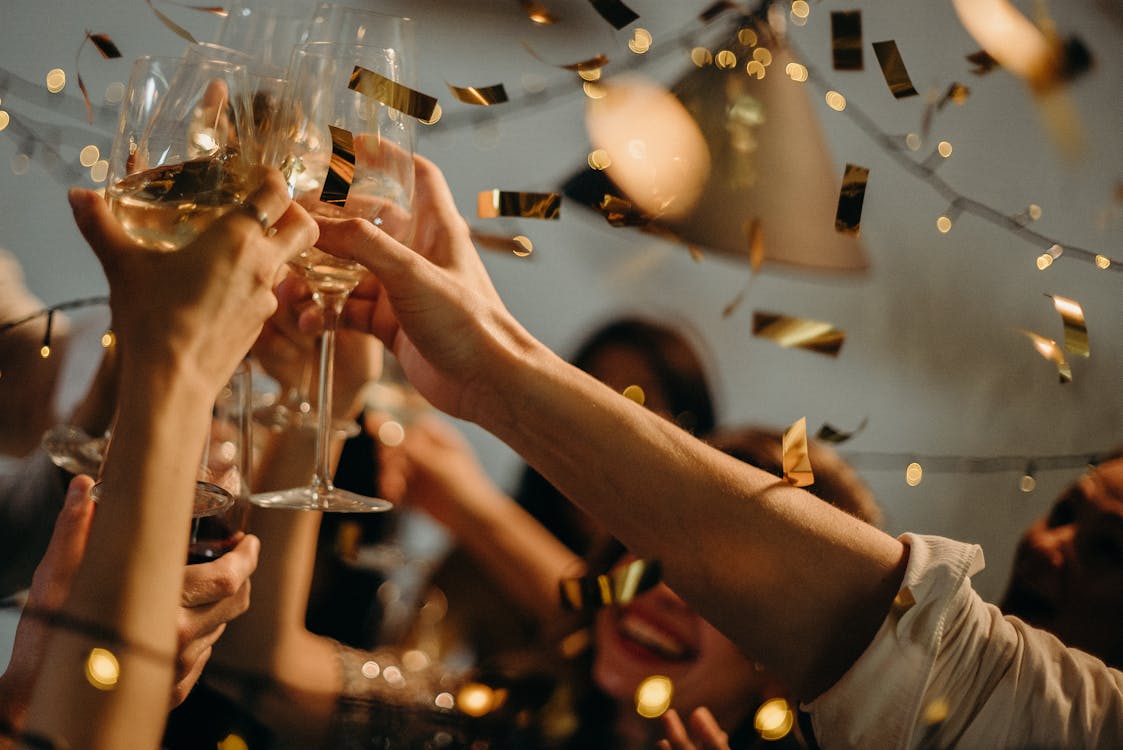 ---
What the hell is a Derecho? 
I'll tell you what it is. IT'S SCARY AS FUCK, THAT'S WHAT IT IS.
Two weeks ago, it was a crappy Monday. Ever have a day where everything is going wrong AND it happens to fall on a Monday AND it happens in a pandemic?
So I was minding my own business when all of a sudden I am on Facebook and one of my friends says something to the effect of, "get your candles out because Chicago is getting 110 mile per hour winds." I thought she was kidding, so I went on with my day.
Until I saw people legitimately getting freaked out about it.
So then I went to the Weather Channel App, and sure enough, she was wrong. We weren't getting 110 miles per hour winds.
FAKE NEWS.
We were getting 100 miles per hour winds.
SEE HOW THESE THINGS GET STARTED, PEOPLE??
---
Sorry, a little Facebook humor.
I put on Ye Olde Weather Channel and it was running nonstop footage of a storm in Iowa with winds so strong that a flag was being ripped from its pole.
And of course, to hammer the point home, Ye Olde Weather Channel was playing the footage over and over and over.
As well as the weather on the 10's.
Yes, they still do that.
It was oddly comforting.
You can only imagine what seeing this video over and over and over was doing for my anxiety of what was in store for the Chicago area.
It didn't help that the reporter kept saying, CHICAGO, THIS IS WHAT'S COMING FOR YOU!
Over and over and over.
Apparently, a "derecho" was headed our way.
I'd never heard of a derecho until this year. I'd also never heard of coronavirus, social distancing, community spread, or flattening the curve until this year. Apparently, new vocabulary words are a thing in 2020.
NOTE TO SELF: SHOULD'VE ASKED FOR A DICTIONARY FOR CHRISTMAS 2019.
When General Hospital was interrupted by our local news, I realized shit was getting real. I don't watch General Hospital, but I had sneaky suspicion that a "derecho" wasn't a good word for weather in the same way that "community spread" isn't a good phrase for a college kegger, so I left the channel on to be safe.
We got to our basement just in time for the derecho to hit our neighborhood. The air pressure inside our house was really intense and the house was creaking. It was terrifying, to say the least, and even my generally calm friends and family, were sufficiently frightened.
I wasn't going to mention it here until I read it on my friend Rita's blog last Monday, when she mentioned it in her post, and then I was like, oh wow, people outside of the Midwest had heard about it? Wow, that Facebook does get the word out. 
I mean, it was traumatic, but here's the thing: every damn day is traumatic, and I feel like we just bury it. Which makes me really concerned about our amount of trauma and how we are all burying it.
Allow that to sink in.
---
The other day, I had a "Joy" dream. Only it was a replay of the moment she flew out of the house.
It was horrible because I could feel my exact reaction when she flew out of the house. It felt like I was reliving the agony all over again. I hated that I was reliving it again, and I was angry at myself for dreaming it.
A few weeks ago, I had an epiphany. What if we lost three pets this year as a punishment for how we handled giving away a dog 13 years ago? We didn't abandon him in any way that was unsuitable, but we did give him up for adoption.
I wrote about it a few years back but never got around to publishing it. I was going to a few weeks ago, but I chickened out. Maybe that dream was my conscience punishing me once more.
---
---
My friend Kristen gets my humor, so when I send her texts like these randomly, she humors me.
I think this idea would go over well in areas where it doesn't get cold.
Can you even provide six feet of social distancing on a bicycle built for two?
What?
I think it's a solid idea.
Stop judging me, Jesus. It's been a hefty year.
---
We are studying the Great Depression in homeschool in order to feel better about our current lives.
Does this make me a bad person?
We can't be in church anymore, Jesus, because there is this virus.
Why am I telling you this? You already know.
---
---
By the way, I have been off of Facebook for a week and I've already added two new chapters to my book, and gotten more work around the house done than I have in over a month.
I had no idea it was that much of a time-waster for me.
In fact, I didn't realize how much time I was even on it.
I am also realizing that I'm happier.
So that is my little science experiment for the week, go forth and use that how you wish.
Jesus agrees with me, don't you, Jesus?
I'm gonna burn in hell.
And this wasn't a short post at all.
Oh well, I'll have time to work on that.
In hell.