---
Also known as the last half of the year that won't ever end.
AND WE GET TO HAVE AN ELECTION AS WELL.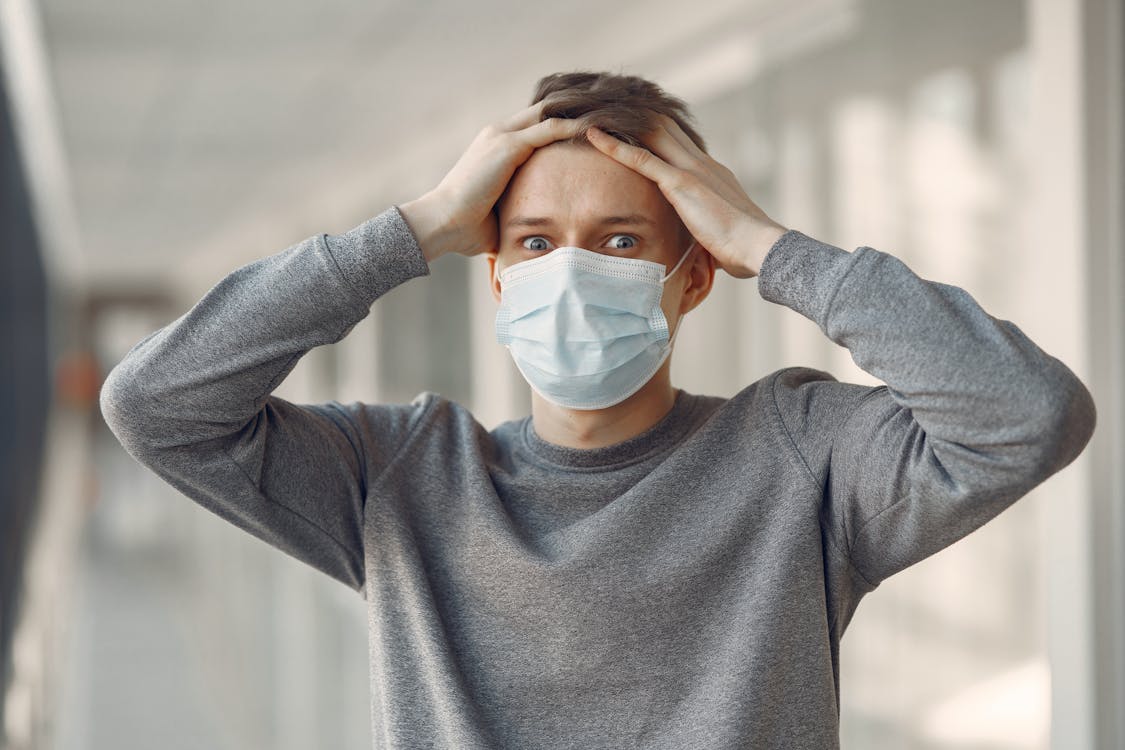 ---
I'm starting with this one since I couldn't wait until the October tater tot post to share. If you're a fan of the Father of the Bride movie series, this will make you quite happy, and we need happiness now more than ever.
---
I know that a lot of trick-or-treating is canceled, but you can still make it fun for kids by organizing fun little activities in your home and allowing them to get dressed up.
I love the hell out of this costume idea:
---
Here are 21 ideas to celebrate Halloween during COVID-19
Americans get creative to celebrate Halloween safely
---
You're pooping incorrectly, according to Tech Insider.
Here is how to do it the right way:
---
I saw this quickly on Pinterest and thought it said Josh Groban. Oh, no! Poor Josh Groban, I thought.
I need to get my eyes checked.
---
It's all about perspective.
I hope this post helps.
---
I know this is old, but if you've never heard the backstory on the music video for OK Go's "Here It Goes Again," you should.
Read all about this and their other videos by visiting their website
They filmed their entire music video on four treadmills, I mean, COME ON.
I recently unearthed this gem while watching an MTV documentary.
---
Happy Hits! (don't forget to include the exclamation point!) on Spotify has had me bopping in my chair as I write, as I climb the stairs to unclog a toilet, or as I cry-mop my floors.
I also love Coffee Table Jazz on Spotify.
By the way, I have a new commenter (say bonjour to Maddie and her French-speaking cat), and speaking of cats, thanks to her tip, here is a funky song that I am IN LOVE WITH. Very upbeat and just the tune we need right now to get us to January.
---
I remember watching this skit as a child and laughing hysterically.
---
Speaking of cats, part Deux, who doesn't love a cat who can drive?
---
I found this little treasure while searching for something stupid, I'm sure.
THE COMMENTS ON YOUTUBE ARE GIVING ME LIFE.
---
We watched this on Friday night and laughed almost the entire time. I figured you could use a laugh, too.
And for my 80s friends:
---
I've loved this song for years and had it played at our wedding, but it was also featured in two of my favorite movies; Bridget Jones's Diary and Only the Lonely
---
Speaking of movies, have you ever seen Muriel's Wedding? Love this one too. 
Here is the story behind the movie (25 years later!).
---
What I've been listening to lately:
Love this:
---
Speaking of Lady Gaga up there, little know music nerd fact, this song is how she got her name:
It's a convoluted story.
I taught this to Ella one day during homeschool and we called it "music class". She is obsessed with Freddie Mercury now.
So then it sent me down this amazing rabbit hole of Freddie Mercury facts and little tidbits all about his life when I stumbled on the best part; his love story with Mary Austin.
We all know that Freddie Mercury was a gay man, but at first, he hid it and had a relationship with Mary Austin. They were together for years and she was the one who called him on it and eventually they broke up, but get this; they stayed friends for the rest of his life; she was even there with him the day he died.
He wrote the song, Love of My Life, for her and when you hear him talk about her, it is incredible. He was definitely gay and attracted to men, but his heart loved her. Why is no one writing the screenplay about this love story?
I haven't yet watched Bohemian Rhapsody as of the writing of this, only seeing the trailer, and it looked to be only about the rise of the band Queen. I plan to watch it eventually though, and hopefully, it tells the story in-depth and not ruin it, as Hollywood does.
If you've seen Bohemian Rhapsody, tell me in the comments what the deal is. 
Here is an article about their love story written for the website Refinery 29.
---
Take this quiz; the food you choose will reveal whether you'd survive a scary movie or not. (I barely survived. This should'nt be surprising.
Speaking of quizzes:
Another quiz to see where your COVID-19 comfort level is might make you feel a little better about where everyone else's comfort level is. Maybe? 
This one was just fun:
Want a fake college roommate? Choose some stereotypical fall things and we'll give you one. 
Mine was Theresa May (Tess May)- She's from the suburbs of LA, the suburbs of LA, and she attends Pomona College, where her dad's cousin works in the art department. She hates Starbucks (much to people's surprise), is a biology major, and will dominate you at badminton. Also, she has soooo many Arctic Monkeys posters, so we hope you like her music. 
Let me know who you end up with in the comments.
---
My friend Kristen shared this with me recently:
---
I share these non-sensical, silly posts because they actually do matter. If I made you laugh just a little? Kept the fire ablaze for one moment?
Maybe the next time you see something sweet or kind, share that on your Twitter feed too.
Maybe the next time you see something funny or hysterical, share that in your Facebook feed too.
I am not telling you to stop fighting the good fight, but I am telling you to maybe share the good stuff too.
Because there is always something to laugh at.