---
Also known as the last half of the year that won't ever end.
AND WE GET TO HAVE AN ELECTION TOO.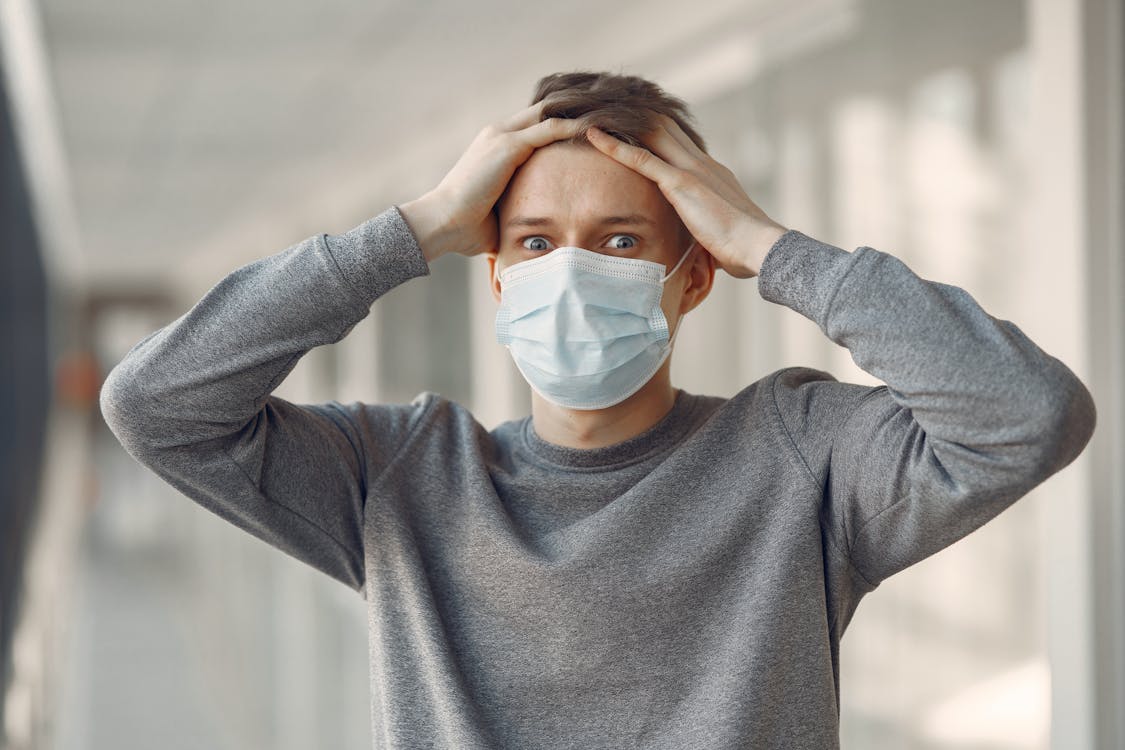 ---
Before we get started, I have one little request.
I want you to make sure you are checking in on people.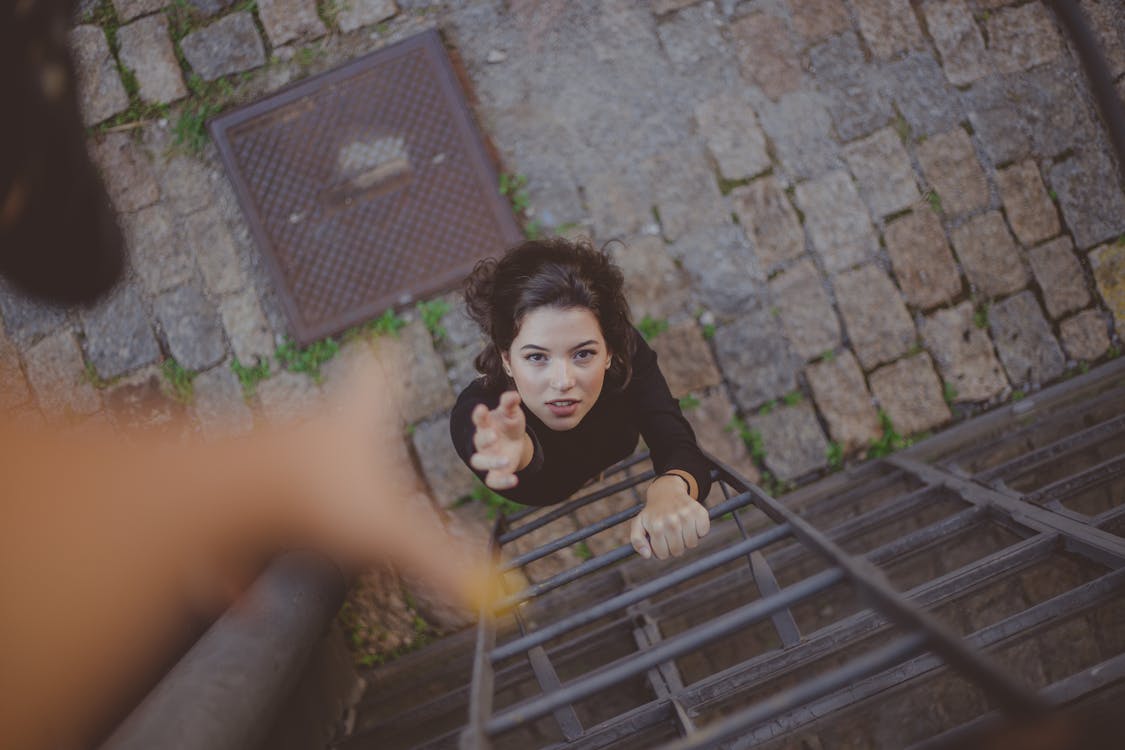 We wake up, and they fill our news feed with absolute nonsense. I must keep my mental health and the mental health of my family on the upswing.
It is exhausting. Aren't you exhausted too?
So here are some tips to help you out.
Here are seven "little shelters in the storm" to get you going.
Feeling hopeless? Here are things you can do to create and maintain hope in a post-coronavirus world
4 Things to remember when you're feeling hopeless
If you need to talk, please reach out.
If we are not on this planet in order to help each other, then what in God's name is the point?
On to some fantastic stuff.
---
Starting out with this one because I couldn't wait until the October tater tot post to share. If you're a fan of the Father of the Bride movie series, this will make you quite happy and we need happy now more than ever.
---
I know a lot of trick-or-treating is canceled (as it should be; we are in a pandemic for God's sake) but you can still make it fun for kids by having fun little activities in your home and they can still get dressed up.
I love the hell out of this costume idea for little kids:
Here are 21 ideas to celebrate Halloween during COVID-19
Americans get creative to celebrate Halloween safely
I love some of those ideas. I know one of my friends is hosting a socially distant flashlight candy hunt for her nieces and nephews instead of trick or treating.
See how much fun it is to find alternatives rather than complain?
---
Speaking of not being a pain in the ass, you're pooping incorrectly according to Tech Insider.
Here is how to do it the right way:
I feel like we know each other on a more personal level now, don't you?
---
I saw this quickly on Pinterest and thought it said, Josh Groban:
And I thought, oh nooo, poor Josh Groban.
WHAT A YEAR IT'S BEEN…..
---
It's all about perspective.
I hope this post helps.
---
I know this is old but if you've never heard the backstory on the music video for the song "Here It Goes Again" by OK Go, it is good. SO GOOD.
And we know I love all things random.
Read all about this and their other videos here.
But just watch this if you haven't ever seen it. It will make you so much happier.
They made their entire music video on four treadmills; I mean COME ON.
I was watching a documentary about MTV recently and rediscovered this gem:
Man, it's been YEARS since I have listened to Fish Heads!! I could listen to that song all day. It takes a while to get to the song, so fast forward to around the 2 minutes and 20-second mark if you're impatient.
---
Happy Hits! (don't forget the exclamation point!) on Spotify has had me bopping in my chair as I type, as I climb the stairs to unclog a toilet, or as I cry-mop my floors to forget the state of our sorry-ass country.
I also love Coffee Table Jazz on Spotify as well. Just a great low-key playlist for cleaning, chilling, writing, or reading.
By the way, I have a new commenter (say bonjour to Maddie and her French-speaking cat) and speaking of cats thanks to her tip, here is this funky hit that I am IN LOVE WITH. Very upbeat and just the tune we need right now to get us to January.
---
I remember watching this skit as a child and laughing hysterically. I thought this could bring some joy to you as well:
---
Speaking of cats, part Deux, who doesn't love a cat who can drive?
---
I found this little treasure while searching for something stupid, I'm sure. It's an interview with one of the last survivors of the Titanic from 1985 with Keith Morrison from Dateline fame. But no one really knew who the hell he was and when it aired on YouTube. I think most of the people in England had no clue who he was AND THE COMMENTS ON YOUTUBE ARE GIVING ME LIFE.
Listen to her sweet voice while you read the comments if you can. To read the comments, click on the YouTube logo on the video below to watch the video on YouTube and not on my blog, if that makes sense. BUT come back here when you're done watching because there is more nonsense to be had.
---
We watched this on Friday night and laughed almost the entire time. I figured you could use a laugh too.
And for my 80's friends:
---
I have loved this song for years and had it played as part of our wedding but it was in two of my favorite movies. Can you guess which two?
Oh, I will just tell you so that if you've never seen them, you have two new movies to watch because shitstorm. 
Bridget Jones's Diary and Only the Lonely
---
Speaking of movies, have you ever seen Muriel's Wedding? I feel like it's a good vibe to watch with the atmosphere of this year. It's quirky and just something about not having your life together and scream-singing ABBA at the top of your lungs just resonates with me.
And here is the story behind the movie (25 years later!).
---
Speaking of scream-singing, that is one tip I give in my book for self-care that got me through perimenopause.
It's a "thing".
I swear to God.
Scream-singing at the top of my lungs in my car while alone has given me more therapy than, well, therapy.
Here are a couple of songs I love to scream-sing to, but I want some songs YOU love to scream-sing to as well because I am making a…you guessed it! SPOTIFY SCREAM-SINGING PLAYLIST!
I feel like we're going to need one! Come on! You know you want one too!
Here are a few to get you started:
AND WHEN YOU GET ANOTHER PERSON TO JOIN IN?
KISMET.
Who would you add to the playlist?
---
Speaking of Lady Gaga up there, little know music nerd fact, this song is how she got her name:
It's a convoluted story, but it is how she got her name.
BUT it's not why I love this song. It's another amazing song to scream sing to and one of my two favorite Queen songs, so I taught this to Ella one day during homeschool and we called it "music class". She is obsessed with Freddie Mercury now. I LOVE THAT.
So then it sent me down this amazing rabbit hole of Freddie Mercury facts and little tidbits all about his life when I stumbled on the best part; his love story with Mary Austin.
We all know that Freddie Mercury was a gay man, but at first, he hid it and had a relationship with Mary Austin. They were together for years and she was the one who called him on it and eventually they broke up but get this; they stayed friends for the rest of his life; she was even there with him the day he died.
He wrote the song, Love of My Life, for her and when you hear him talk about her, it is incredible. He was definitely gay and attracted to men, but his heart loved her. Why is no one writing the screenplay about this love story?
I haven't yet watched Bohemian Rhapsody as of the writing of this, only seeing the trailer, and it looked to be only about the rise of the band Queen. I plan to watch it eventually though, and hopefully, it tells the story in-depth and not ruin it, as Hollywood does.
If you've seen Bohemian Rhapsody, tell me in the comments what the deal is. 
Here is an article about their love story written for the website Refinery 29.
Oh, and here is my other favorite Queen song and another great scream-sing song:
---
Do I have a movie to poop your pants to!
My mom was talking about alien encounters one day on the phone with me (you're jealous of our convos, I know) and she mentioned hearing about this movie. I am too scared to watch this because it is based on actual events.
Don't come at me in the comments about UFOs and aliens. I just learned yesterday that there are people walking around who think that birds don't exist. That BIRDS existing is a conspiracy theory.
And we wonder why our country is a shitshow?
Speaking of movies:
Take this quiz; the food you choose will reveal whether you'd survive a scary movie or not. (I barely survived and this should not be surprising)
Speaking of quizzes:
Another quiz to see where your COVID-19 comfort level is might make you feel a little better about where everyone else's comfort level is. Maybe? 
And this one was just fun:
Want a fake college roommate? Choose some stereotypical fall things and we'll give you one. 
Mine was Theresa May (Tess May)- She's from the suburbs of LA, the suburbs of LA, and she attends Pomona College, where her dad's cousin works in the art department. She hates Starbucks (much to people's surprise), is a biology major, and will dominate you at badminton. Also, she has soooo many Arctic Monkeys posters, so we hope you like her music. 
Pity, she doesn't like Starbs.
Oh well, I think we can make it work.
Let me know who you end up with in the comments.
---
My friend Kristen shared this with me recently and it made me smile:
"My mission is to keep the light in your eyes ablaze" is the best quote I think I have heard in many years regarding parenthood. It hit me in the heart one gloomy September evening during a pandemic. It is such a big task right now, isn't it?
Even if you aren't a parent here on Earth, even if you are just keeping yourself going right now and trying to keep your own light in your eyes ablaze. It is very hard to do so right now, isn't it?
---
I share these non-sensical, silly posts because they actually do matter. If I made you laugh just a little? Kept the fire ablaze for one moment?
Maybe the next time you see something sweet or kind, share that in your Twitter feed too.
Maybe the next time you see something funny or hysterical, share that in your facebook feed too.
I am not telling you to stop fighting the good fight, but I am telling you to also share the good stuff besides it.
I will promise to keep sharing my mix of funny and sad and angry and real.
Because there is always something to laugh at. To smile at. To keep the light in your eyes ablaze.
Back to the shitshow.