For most of my life, I had the crazy fear that if I told of something I wanted to do, I would fail at it.
For example, if I said, "My blog will be successful!", it would mean unequivocal failure. Because by asserting it, I was being overly confident and thus willing myself to fail.
I was being cocky, tempting fate, being pretentious.
I am not confident where my understanding came from? My generation, schooling, morality, my internal fears, all the above?
Murphy's Law was a popular phrase in the 80s; anything that can go wrong will go wrong. I think I applied it too much within my life.
I now realize there is a difference between boasting and having confidence in yourself. For someone like me, who had very little confidence in myself for a very long time, something like this would have been impossible to reason before now.
I found a book called The Desire Map by Danielle LaPorte, and in it, she described "Healthy Entitled vs. Greedy Entitled", in which "healthy entitlement believes everyone is entitled and there is enough to go around, it is rooted in self-worth and love. Unhealthy entitlement usually comes from a place of lack and fear". This is very similar to what Florence Scovel Shinn had described in her Intuition book; "no one keeps you out of your own good but yourself".
I am now working on rewiring my subconscious.
Telling myself that I can have all the things I have told myself for years that I couldn't have.
For all those years I felt I couldn't have those things, I fell into self-pity because I watched other people getting what they wanted in their lives.
It's been a while since I wrote my first univers-ism post, but I talked about owning up to some things in my past.
Because of the betrayals I had pointed out in that post, and because I had not forgiven those betrayals, patterns had developed in my life and because of those patterns, I became competitive.
Because of that competitiveness, I plunged into a tremendous pit of self-pity for all that was figuratively tumbling down around me.
I felt like my world was crumbling apart with everything that was transpiring.
Little things became bigger things.
With every job loss, money issue, health problem, friendship loss, I fell deeper and deeper and deeper into self-pity.
Once you're in a place of pity, it is easy to keep finding more self-pity, and it's harder to get out of it.
My therapist gently suggested all of this when we were deep in therapy before the pandemic hit.
Four months into the pandemic, I had to quit therapy. I lied to her and said it was triggering me doing the sessions from home and that I needed a break. That my migraines were getting worse.
But the real reason was that I didn't want to own up to some revelations we were getting close to. We don't want to be told what we don't prefer to hear.
It was after I entered menopause, three months after starting on an antidepressant, when I began my soul homework. I had just turned my book over to my friend to edit, and I desired a distraction. I didn't go looking for the soul homework; it showed up looking for me.
My perimenopause beat the shit out of me in so many ways. My book was a virtual punching bag for me to get out all of my emotions. I now realize that the soul homework was to help me heal from perimenopause so I could continue back refreshed to rework my book.
But most importantly, so I could heal myself. To be a better person to me. So I could be a stronger mom to both of my girls. So that my marriage could grow and flourish. A pandemic (and perimenopause) takes the wind out of all of those sails.
I am now filled with so much happiness; I wasn't for a very long time. I needed this soul homework.
But I need to work on it daily because there is still work to be done.
I feel I will need to continue this work for the rest of my life and I am okay with that agreement. 🙂
---
I have been putting to use my new thoughts from lessons I have learned through my soul searching, and it has been helping me work through so much emotional muck. I haven't been in a place of pity for months, and it is like inhaling fresh air for the first time.
I still have moments where I want to go to that place of feeling sorry for myself, but it doesn't feel good. It never felt good to be clear. Feeling sorry for myself always felt like shit. But when I was in it, I didn't realize I was doing it. It was just a part of who I was.
Lately, I have been authentically happy for other people when good things happen to them. I can't tell you how happy this makes me, selfishly. It's okay to be selfishly happy. It's still happiness.
All of this has taken a lot of the pain out of my life. Literally. It has cut my migraines in half since arriving at this realization.
I used to get migraines every other day. Now, I get them once every other week.
I have had several what I like to call "discoveries" over the past several months since I have been doing my soul homework. One of which is the story of what really happened on Mother's Day, when I had the migraine that sent me to the ER.
I sat in a place of self-pity the entire afternoon before.
I didn't tell you about that in the original blog post.
My two daughters who had been through three months of quarantine with their mom were not cooperating with each other to get a picture with me. That was my only request as a gift for Mother's Day. I wanted to take their pictures with my DSLR camera and I asked my husband to take a picture of me with them as I am never "in the picture", I complained.
I was looking forward to having some pictures of me and my girls and when it didn't emerge after endless bickering on their parts; I cried and stomped upstairs (not my finest moment) to where I retired for most of the day (again, not my finest moment). I ended up spending most of Mother's Day in my room, where I drank coffee, watched Netflix, and ate nothing until dinner.
I'll show them!
Pity party of one!
I was dehydrated and hungry by the time dinner arrived at five that evening. One could say that the Chinese dinner and half a bottle of wine made the migraine happen. Or more reasonably, the guilt and anger and pity did.
I apologized to my daughters and husband on Thanksgiving Day this year. I explained to them about this soul searching that I have been doing over the past couple of months. That being with them on Mother's Day should have been more important than a picture. That my self-pitying days are over and I asked them if they could forgive me.
I wasn't growing for a long time and I feel like I am now making up for the lost time. I am showing my girls that a parent can make mistakes and ask for forgiveness. That we don't always have the answers and that we can change for the better, even midlife.
I am not striving for perfection; I am striving for happiness.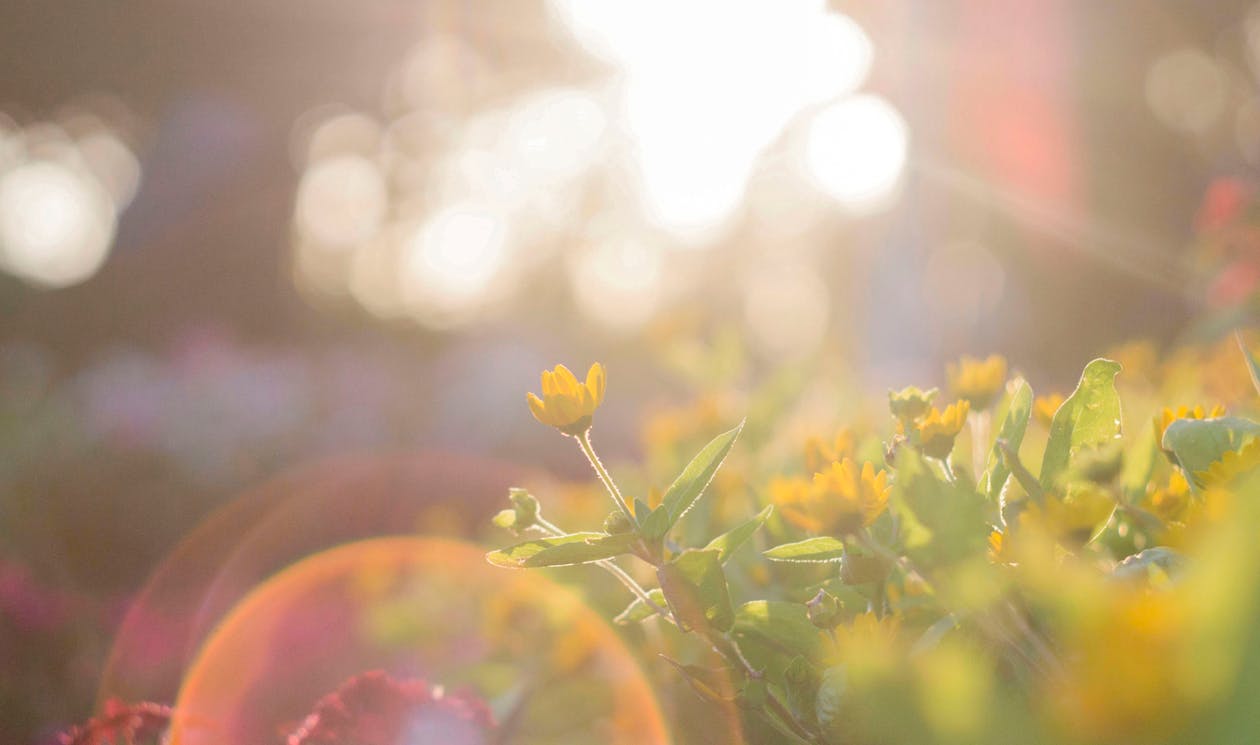 I like to tie in these Univers-ism posts with songs for different reasons. I love music, and I don't want to lose you as a reader. So I feel like if we can't connect with my message, we will definitely connect through song.
I found this song last week and have been listening to it on auto-repeat.
It felt Heaven sent as well.
---