I love this story so much.
Also, I don't think I understood the meaning of the word irony back in 2012 which should not be at all surprising to any of you. 
---
First published May 7, 2012
---
So I alluded to some kind of exciting news on my Facebook page last week about how Rebecca and I got on a TV show that will air in June.
But let me back up a little.
For our birthday each year, Rebecca and I treat each other to lunch, as is our tradition. I usually choose the Olive Garden for their soup, salad, and breadsticks but this year for my birthday, since we are training for a 5k, I went somewhere a little healthier.
When you realize the irony of this story, you will laugh out loud or LOL. Not lowercase lol. Definitely uppercase LOL.
The irony is that Chipotle is my all-time favorite restaurant, my "go-to" restaurant if you will.
But I am getting ahead of myself yet again, unsurprisingly.
I promise to get to the real irony of this story.
So last week Rebecca and I innocently strolled into our local Chipotle restaurant for birthday lunch and see basically something unfolding like this:
Immediately, I started looking for the Duggar family.
Josiah? Jim Bob?
When we got to the front, I asked the cashier what was going on and she said "filming" with a weird smile.
So Rebecca and I sit down to eat at a corner barstool area by a window to stare at the comings and goings of the restaurant while gabbing and eating our meal. Whilst people watching, we also noticed a woman with a clipboard running around the restaurant talking to people. Then we further notice a makeup person and someone with a huge microphone.
I make this all sound so nonchalant.
I can only speak for myself but inside I was screaming at the top of my lungs. We are basically watching something really cool that few people get to see and instantly, a million questions formulate in my head.
Are they filming a TV show or documentary or a feature film?
Or is this just a training film for the Chipotle employees?
 Is it reality TV?
Are they looking for the next American Idol?
I can't sing dammit, so I won't be included.
I think Rebecca can, so I guess I need to play the role of the "supportive friend". 
---
It was as these questions were planning in my brain, that the woman with the clipboard came up to us and asked if we would like to be on TV. Gee, I don't know. I think we need to ponder a bit, can we get back to you?
DOES A BEAR POOP IN THE WOODS?
She then said, "I am with the Discovery Channel and we are shooting a show called America's Favorite Foods."
No, wait. That's not what I heard. This is what I heard.
"I am with Di……Ch……and we…….called…..Food."
So we each signed a waiver and this, my dear friends, is the irony I referred to earlier:
I am going to be filmed in Chipotle, talking about
Chipotle

, while eating

Chipotle

.

It's like the mother ship was calling me home.
---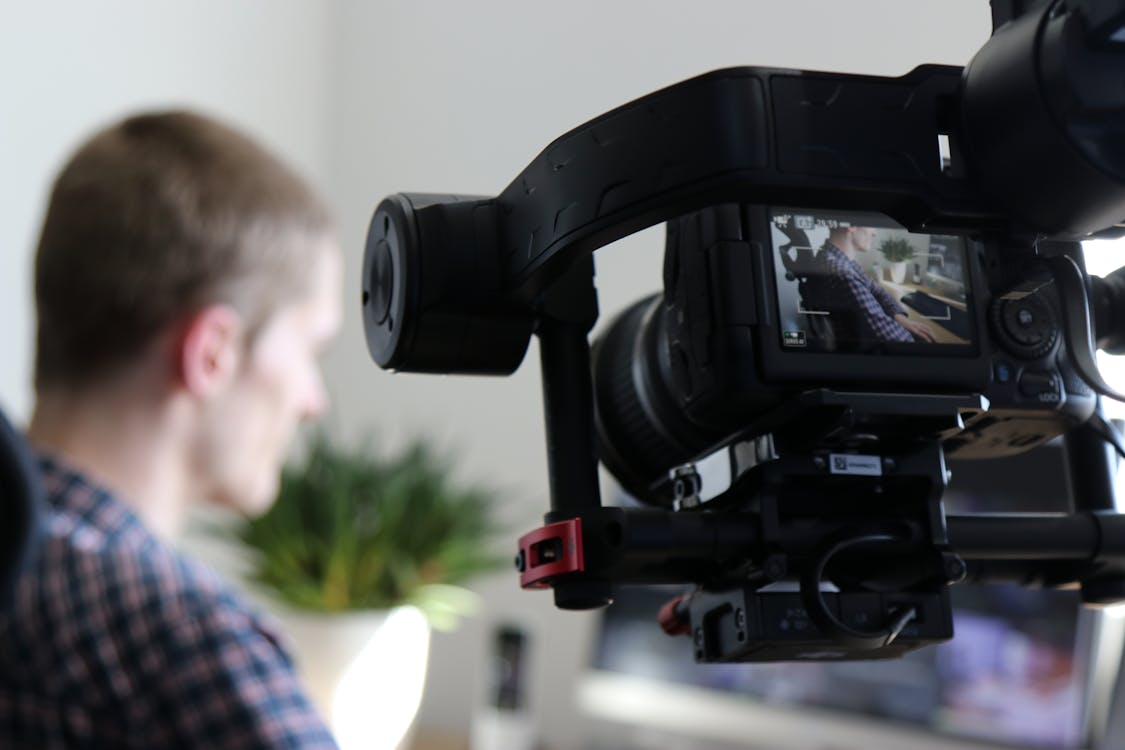 They interviewed three groups of people that day, a couple of young hip girls, a married couple, and Rebecca and myself. We waited and watched while they filmed the others so we could see how they were doing it. That, of course, did not help at all and only made us more nervous.
Then the director came up to Rebecca, and me and noted that we had already destroyed eaten our meals and said that we needed a fresh camera-ready meal and that they, at the Discovery Channel, were kindly paying for our second meal.
Which would have led to squeals of joy from both of us because we were already really full.
So now we are not only nervous but also nauseous, but we persevered as we waddled up to the counter to order our second Chipotle Burrito Bowl.
"You're back!", the chirpy cashier said to us.
Yes. Yes, we are. A little louder for the people in the back.
The director had directed us (pun intended) to order what we would normally eat because the host will ask us all about it.
So there's going to be a test too??
---
After getting our second meal, we then waited while the family of three was being interviewed. I was sitting with my back to them, but Rebecca sat facing me (and them) while they were being interviewed so she could see when the camera crew/director was done.
Meanwhile, I sat there looking stupidly at Rebecca because I didn't know where else or what else to look at.
I immediately knew when they were done filming the others and heading our way because suddenly Rebecca didn't know where to look either. It was hilarious to watch because I would have acted the same way but I just sat there with a dumb smile on my face while talking out of the side of my mouth to her half whispering, "are they coming this way". To which she nodded and looked awkwardly at me and my salad at the same time.
I don't know how that was executed, but I swear to GOD it happened.
---
So the entire crew shuffles over to our table, banging equipment, making loud noises, not at all effortlessly, and it was comedic to me. If you've ever been on the inside of a Chipotle restaurant, you know how tight the quarters are.
The director, in directing Rebecca and me say something to the effect of "it's really easy, just talk to the host, he will ask you questions and you answer them."
Then she says "and no one has messed up today so see how easy it is?"…to which I smart assedly replied, "great, no pressure then"….to which the camera and sound guy laughed but the director looked at me like she wasn't sure if I was joking or not.
The director then smirked at my comment and most likely on the spot realized "hiring" me was a huge mistake.
It was more important to me to be on the good side of the camera and sound guys because they are the backbones of this operation.
But mainly because they could be my BFF's in editing when I look like a deranged Anne Heche and sound like a drunk Kathleen Turner.
---
Out of nowhere, this creepy guy sidles up to us and says he is the host. We literally hadn't seen him this entire time. Not sure if he was in the break room telling the makeup artist to "fix my bad side" which is hysterical because there wasn't a good side. I KID.
He then asked us questions from a notecard like, what did we order, do we always order this, why do we love Chipotle, how often do we come, why do we come to this location. You get the idea.
What I do remember is this: I totally sold out.
The director stopped us mid-filming and said something to the effect of, could one of you somewhere say " Chipotle is a foodie fast-food heaven".
And without hesitation, I blurted YOU GOT IT!
There are two problems I have with this:
1) I feel like I just jumped in and didn't leave it up to Rebecca if she was so inclined. I asked her later, "did I steal your thunder?" to which she replied, no not at all. I don't do well in high-pressure situations, which makes me think I would be a horrible celebrity. The kind that people talk to Page Six about, "she was a complete douche bag". I am not an intentional douche bag, but a douche bag by proxy.
and
2) I totally sold out. I would NEVER, EVER say the words, "Chipotle is a foodie fast-food heaven" in my actual life. The word foodie doesn't even exist in my day-to-day vocabulary. Holy shit, what if that ends up being their new slogan?
---
The rest is kind of a blur but I know Rebecca did an outstanding job with her speaking part and I was half hoping he would just ask her all the questions and ignore me just sitting there nodding like an idiot.
I also remember saying the following words: organic, fresh, diet, sanitize. Yes, I somehow worked my OCD into a television interview. Then I said something I regret; I said that Chipotle was a better deal than McDonald's and that when you eat at Chipotle, you never felt like you are "cheating yourself".
I meant to say that you aren't cheating on your diet while eating at Chipotle, but how it came out was that you are cheating yourself.
CHEATING YOURSELF.
AKA- POOPING IN YOUR PANTS.
Only I would say to America that if you eat the food at your local Chipotle, you won't crap your pants. I could see the words hanging there like a cloud above my head and I couldn't take them back.
---
After "wrapping" our interview and the crew telling us "great job", Rebecca and I sat at our table and silently started eating our burrito bowls. We were stress eating and maybe also not wanting food to go to waste, but it was this moment of her and I shoving our second meal in our faces that I won't ever forget. Why won't I ever forget it? Because as we were stress eating at our booth, Rebecca nods toward someone behind me and it was the camera guy.
Filming us.
Stress eating.
If there is one thing I don't like, it's getting a picture taken. I take a terrible picture. I also look bad in video and I hate the sound of my voice.
I have a face and voice for blogging, as they say. 
But when I eat, I don't eat pretty. Even when I try to, I still end up looking like this:
---
Our payment for a half day's work being actors were 2 BOGO Burrito coupons for Chipotle. I AM NOT MAKING THIS UP.
Exactly, Ralphie.
I am glad I got to experience this with Rebecca because it is a birthday lunch we will most likely never forget.
But next year, we are going to the damn Olive Garden.
---
*2013 update: here is the clip.