Salad bars were the shit when I was a kid. You'd think a salad bar wouldn't be popular with the kiddos, but it wasn't the healthy options in the salad bar that drew us in. It was bacon, cheese, and pudding.
---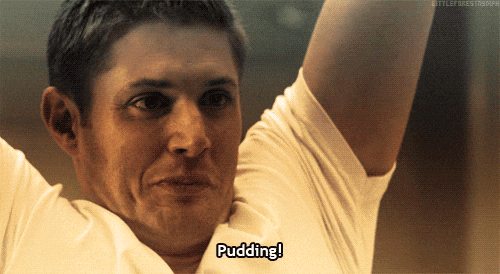 ---
Record scratch. Pudding?? Yes, pudding. Salad bar pudding is significantly underappreciated. Salad bar pudding necessitates its own Instagram account, its own Twitter handle.
Salad bars used to be available at Wendy's and Pizza Huts. They too had salad bar pudding. I also recall going to sit-down restaurants where there was always a salad bar. I couldn't wait to get out of my chair and head to the salad bar. My standard order was lettuce, onion, peas, broccoli, ham, cheese, ranch, sunflower seeds, croutons, and pudding (on the side, of course).
Do you want to know a little secret? Those restaurants served Thank You brand pudding. Don't ask me how I know this. Thank You brand pudding is available from wholesalers in seven-pound containers and it has a shelf-life of approximately 456 days. Perhaps we now understand why salad bar pudding is no longer a thing. Also, maybe I should have titled this post Why I Love Salad Bar Pudding.
---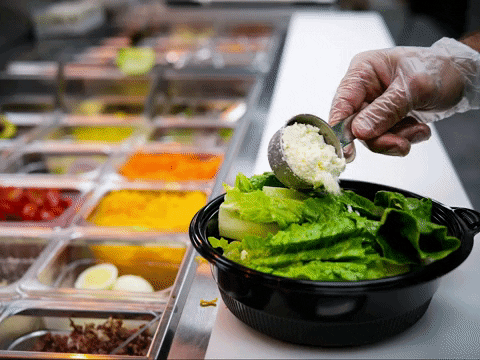 ---
Salad bars have become somewhat of a relic over the years. Ruby Tuesday's salad bar was my absolute favorite. I recall being thrilled about sitting down at my neighborhood Ruby Tuesday and ordering their soup and salad buffet. It brought me so much joy. We need that kind of joy again, and to be honest, grocery store salad bars don't cut it. Perhaps because there is no 456-day old pudding in them.
---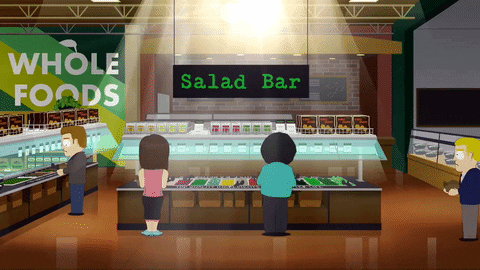 ---
I have written about my love of salads before; the seven-layer salad is one of my favorite salads because it reminds me of my salad bar concoctions of the past.
Lotso bad stuff but fullo taste.
Unfortunately, no pudding, though if I could make that happen, you know I'd be working on it.
---
---
I found this pin one day:
A DIY Salad Bar.
This pin just leads to a website and not the actual salad bar, so I am not even linking it here but it's a cool idea, isn't it?
If I was going to do it for a party, I would take a page from this picture, but for a random mid-summer dinner at home, it doesn't have to be this fancy.
Since the closest Ruby Tuesday is 40 miles away and it costs 50 bucks to ship the armageddon pudding to my home, this will have to do.
---
---
I just took out all of my cereal and soup bowls and filled them with all of the salad ingredients we liked.
If you don't want to deal with all the dishes afterwards, buy disposable paper bowls.
The good news is that we already had most of this stuff in the pantry and refrigerator, but if you don't, you can totally do this on the cheap.
---
---
I really want to like homemade salad dressings, but I've never found a recipe that works for me. I'm sure you all have simple recipes that don't taste like a urine sample.
My parents were over the night we had our DIY Salad Bar for dinner, and I happened to mention to my mom that this wasn't my idea, but rather one inspired by Pinterest. My mother then mentioned Ina Garten and how she always says that it doesn't matter where you get your inspiration; just take credit.
Okay!
---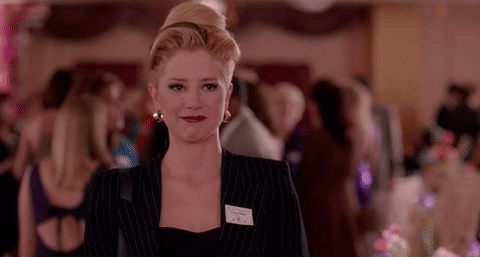 WHAT??
It could happen.