Today is April 1st which means the first day of birthday month, bitches. No exclamation point because birthday month also means quarantine month which also means my actual birthday (the 28th) is going to be spent in quarantine. But I am actually not as sad as I thought I would be. I just want everyone to stop dying, to stop getting sick, to stay home and be decent human beings. THAT is what I want for my birthday this year.
---
I can only read so many articles about how bad this pandemic will get, how many more people will die, how we didn't prepare enough or even know enough before it becomes less about being informed and more about watching a bad accident.
Gapers delay.
That is what we are going through right now.
Sitting on the highway of life dealing with so many gapers delays that it makes our mental health take a tailspin.
I should state that I am in no way trivializing this by comparing it to a gaper's delay. I am simply referring to all of the media that is thrown at us currently and I can't stop and watch it all as I need to protect my mental wellbeing.
I recently wrote in the comments of my friend Rita's blog that:
I need to stay in the thick of it and not think of when it will end or if it will end. I cannot think this way or it will destroy me.
We need good news more than ever and we just aren't getting enough of it, so I am sharing this post because I think you need it just as much as I do.
---
Here is what is saving me currently.
I am staying up a little later than I used to and in turn, sleeping in more. I like this new routine for some reason and that makes me happy.
I have always been thankful for the sun but never more until the past two weeks when it was the only hopeful thing outside my window. I now get why dogs and cats sit in sunspots, as they are giving me life.
I am appreciative that I have a basement to go to that is painted yellow because it feels like daytime down there all of the time. I value having three bathrooms in our home. I am lucky to have three floors in my house that can give us corners to steal away from each other.
I am also appreciative that we aren't alone in our home. That I have both of my girls under our roof. That my husband, even though he is out there working in it, has a job and we have benefits because of that job. I am thankful that we have three pets that keep us distracted daily and also give me other lives to take care of. All of these things I took for granted daily and today, I am eternally thankful for all of them.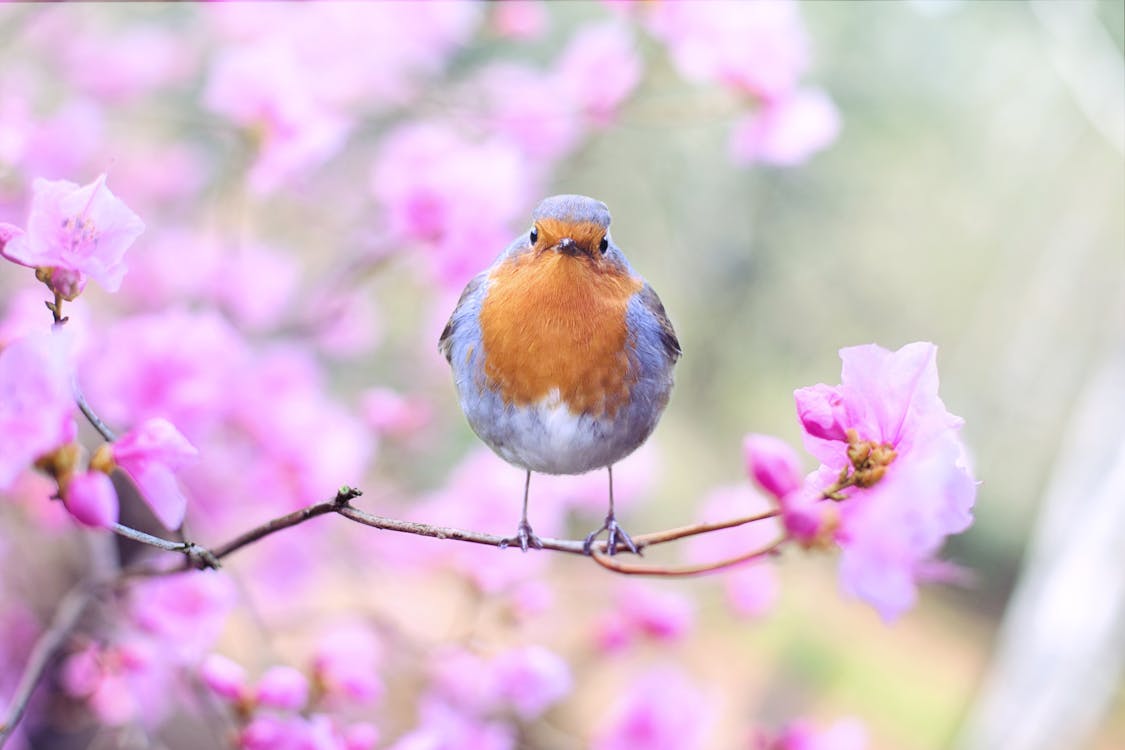 I am noticing, for the first spring in many springs, the grass as it slowly gets greener. The buds that are peeking out of the trees and bushes. The little green sprouts coming out of the ground.  The birds singing, chirping, squawking every morning. In fact, my alarm clock is now the birds outside my window. Were they always there? I suppose they were.
I am talking to my mom and hearing her voice on the phone daily. We don't usually have many new things to talk about but I get to hear my mom's (and sometimes dad's too) voice on the phone every day and I appreciate that so much because I know a lot of people can't do that and wish they could.
I saw the above quote within an article about the flu quarantine of 1918. It was a direct quote from someone who was going through it at that time and it really sticks with me. In fact, I have thought of this quote every day during the lockdown.
I am checking in on friends and they are checking in on me daily. It feels so much deeper than texts from before all of this happened because we are all genuinely concerned about each other.
My mom said more of her friends are on their Facebook accounts lately because of being shut in and that makes her so happy which in turn makes me happy. Also? Other people realizing how important the human connection is now more than ever, is something to stop and marvel at.
I have gotten closer to friends and family whom I had gotten away from in our lives and every time we Facetime or text or sent each other social media messages, it makes me realize that if it weren't for this virus, we wouldn't be doing that.
Because of the essential/non-essential orders in place, my husband's hours were cut by a few hours each night which means he is now home for dinner every night of the week. Before this, he was only home two nights a week for dinner. So the four of us eat dinner around the table every single night and it has become the highlight of each day. Ella made a comment the other night at dinner that we wouldn't have Anna at home with us every night for dinner if she was at college and that thanks to the virus, now we do. I couldn't have loved a statement more.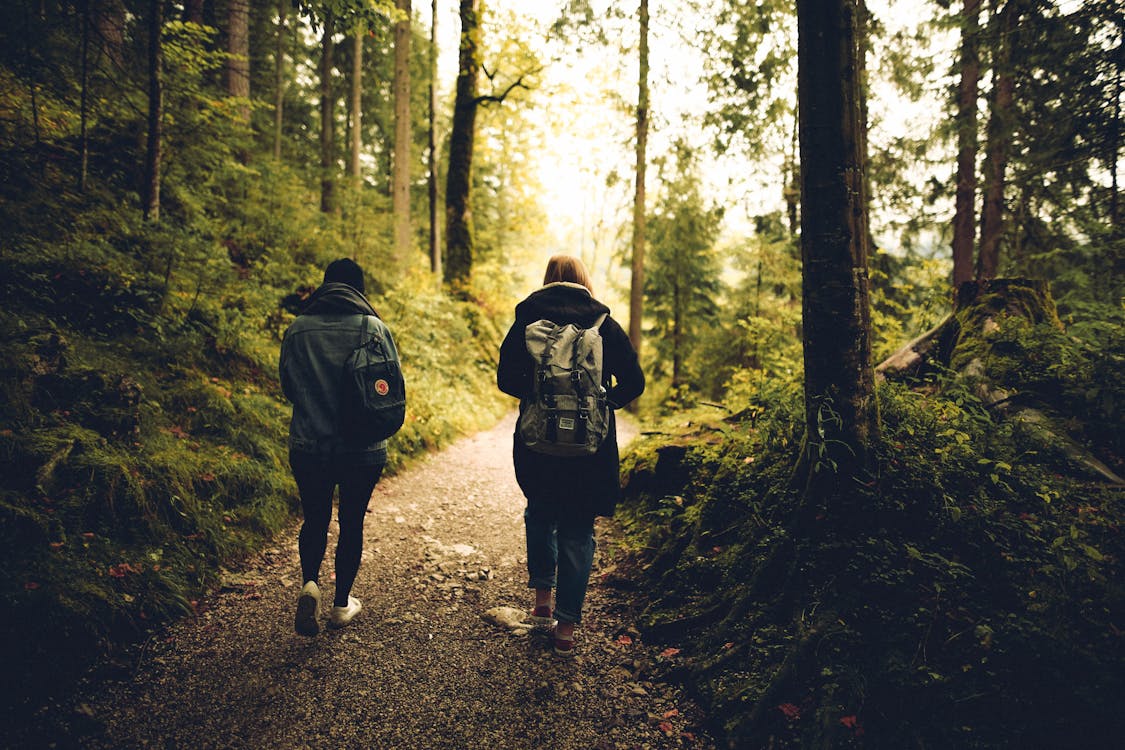 I have a private Facebook page where everyone there can share funny and happy stuff. I've been sharing stuff several times a day, whenever it comes to me and others are doing so now as well. It has become a lovely place for me to be. I used to hate Facebook but now I love it so much. In fact, I have laughed harder during this quarantine than I have in a long time because of my tribe in that group.
I am becoming way more resourceful and much less wasteful than I ever have been. I am careful with soap, paper products, and even food. And I appreciate a good meal more than I have ever in my entire life.
There is a robin that keeps coming to our family room window daily and looking in. She/he has pecked on the window, chirped into the house, or just sits on the bush and stays for a couple of minutes. A cardinal came to our yard the other day and a mourning dove was sitting on our front porch after a long walk last week. I am so in love with all of the birds that are surrounding us.
---
Ella said to me the other day, "you know mom, I never appreciated seeing Mamie and Papa as much as I do now and it makes me want to cry. "
You could say that people are forced to get farther from each other, physically at least and you would be right. But really, we are getting closer and no one is focusing on that right now, understandably so. We are focusing on how the virus is tearing us apart and what it is taking from us, but in fact, it's truly doing quite the opposite in many cases, and that is what I am choosing to focus on today.
What is saving you currently?