I've been writing about my birthday month for several years now, but for those who are new, I celebrate the entire month of my birth by writing fun posts of no substance.
Okay, I do that all year round.
But in the month of my birth, I do have more fun with the blog than most other months. Then the week of my birth, I celebrate daily doing little fun things here and there that make me happy.
I explained how all of this birthday week nonsense got started here in 2017.
I turn 50 at the end of April, so this birthday month is extra special but the happiness that I would normally feel when April rolls around isn't there as much this year. But I appreciate my previous birthday months and that is the positive I am trying to focus on.
I've decided that I will postpone turning 50 this year, staying 49 for one more year. This also means all of you who got screwed for your birthdays during the pandemic, also gained an extra year.
I am the new president and that's how it works.
Let's kick off birthday month (49, again!) with a tater tot post, shall we?
---
Awesomesauce
I have been going through all of my old posts this past month as part of cleaning up, keeping busy and staying creative, but during this process I discovered something.
I used to be annoying.
Or maybe I still am.
For those who just started reading my blog over the past two years, I used to write about DIY and craft shit on the regular. That was my jam from 2010 until around 2013. I still occasionally write about those things here and there, but for the first three years, I wrote up to three posts per week about my mantel or painting furniture or flipping entire rooms in my home.
But that wasn't what made me annoying.
It was how I wrote those posts. I was very bossy and overconfident. Telling you that you must do things, acting like the utmost authority on everything I wrote about, almost snooty in some posts.
Also, I spoke in code.
Peeps = people
Awesomesauce = awesome
Hubs = husband
Besties = friends
I used excessive exclamation points. I used excessive question marks. I mixed up the words your and you're, its and it's.
AND I WAS WRITING A BLOG FOR EVERYONE AND GOD TO SEE.
I've never regretted starting this blog, as it has been such a joy for me in so many ways; never more joyful than over the past month. Sometimes when I'm alone, I think this blog is saving my mental health and maybe that is the success of this blog is.
So no regrets.
Well, other than using the word bestie.
---
---
Hair
---
I found that pre-corona quarantine meme and I sent it to a couple of people, claiming that the child on the bottom was me.
I might make that my profile picture. I have a picture of me from second grade and I looked very similar.
To the girl in the bottom picture.
Then a month ago, I was over at my mom's house (big sigh) and she had me try on a wig for fun.
---
And I said, MOM! I LOOK LIKE THAT LITTLE GIRL!
Okay, maybe not an exact match.
More like if Beethoven, Albert Einstein, and Mama from Mama's Family had a love child.
---
But it made us all laugh and I felt like a tater tot post was the best place for this random anecdote.
---
Hair part two
Speaking of hair, I am in the middle of a hair intervention of sorts. Long story, Anna went to my regular hair appointment with me back at the beginning of March because she was home on her spring break. While waiting for my turn, she looked at my hair and asked me "why are you getting it cut? It's already so short."
In fairness to her, my hair was really short. But I have hair dysmorphia in that I always feel like my hair is longer than it really is. I will go into the hair salon and say, OMG CUT MY FUCKING HAIR IT IS DRIVING ME CRAZY, and it is literally a longer version of a buzz cut.
It is within this intervention that Anna got my hairstylist on board with her scheme and by the end of my "appointment" it was Anna in the chair getting her ends trimmed and my hairstylist looking up pictures in her phone of Chelsea from Teen Mom and her long bob cut because that is THE perfect cut for my face shape.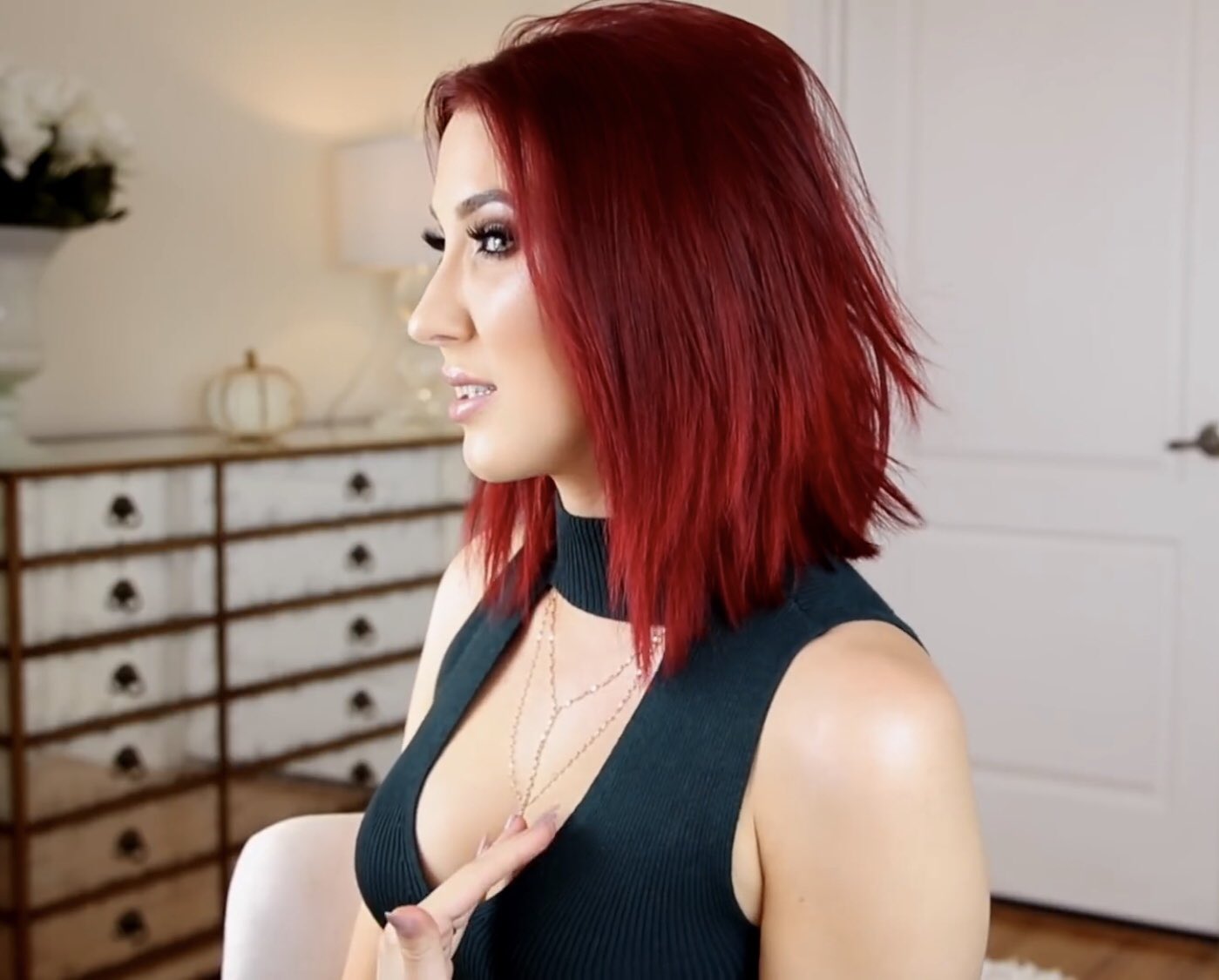 ---
My hairstylist said she wouldn't let me make an appointment until August because I needed to go through things like outgrowth and fullness and thick and ugly.
And, AND!! that she would contact Anna IF I tried to make an appointment.
Now, all of this is in a joking manner and I love my hairstylist and I love Anna, but they are right. They made good points about my face shape and my hair and how I currently look like one of those ladies who always asks to speak to the manager.
But I feel like this is how I am gonna look by August:
---
---
Quotes
---
---
Links
The best article about John Hughes I've ever read (and it's from 2010) 
A forgotten Honda commercial featuring Ferris Bueller 
This is what ALDI actually stands for
Hilarious Terrible Yelp Reviews of National Parks | Far & Wide
Ryan Reynolds tribute to John Candy that started last year (watch the video)
A Photographer's Parents Wave Farewell | The New Yorker
---
---
Mrs. Pierce
On March 16th, I woke up to this email from Legacy.com:
That's my English teacher from 11th grade. When that email came into my inbox, it was right as our world was getting smaller and we were distancing ourselves. I opened it and began crying.
Have you ever had something just come to you when you needed it the most?
You can read about her here.
---
What I'm listening to
I found this song on my Spotify Mellow Morning playlist and found it fitting:
But the comforts of tradition and
Routine was holding us together at the seams.
Is there a reason to the rhyme?
Seeger said, "the seasons have their time."
I suppose we'll never know the purpose of
All the moments that we spend on human love.
---