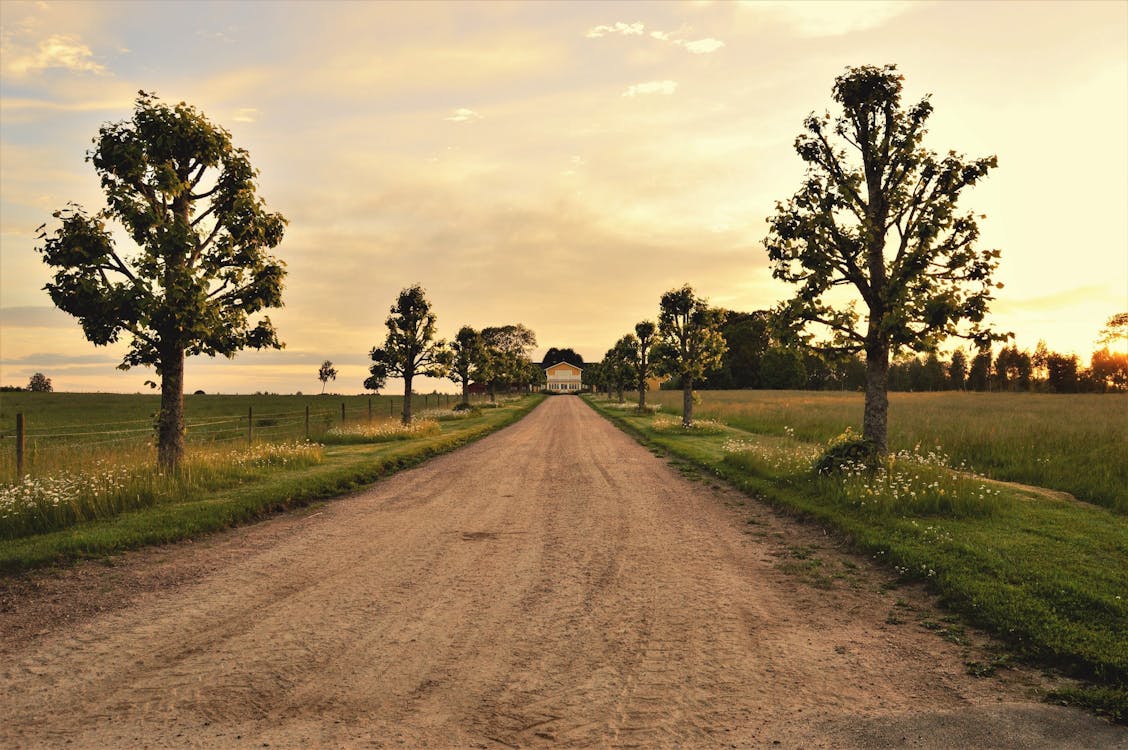 I was walking at a forest preserve with Mike a few weeks ago, and the walk stirred up my first ever memory.
The path we were walking on. The position of the sun, the color of the sky, the trees and the scent of the air. All of it together reminded me of a specific place.
I was at my grandmother's house in the country. I was walking down her country road. I smell clover from the fields that surround me on both sides of the road. The sky is blue, and it is late afternoon. I feel safe and happy.
As I am telling Mike this, a familiar scent fills my nose. I can't place it, but I know it belongs to someone. My grandma? Maybe a relative I've never met on Earth? But they are with us on the path we are walking while I'm talking about that memory. I feel like I want to cry and I am filled with happiness all at once.
I've never met my maternal grandfather. He was a farmer who raised Black Angus cattle. Sadly, he died when my mom was still in college. Last spring, I was walking alone in a forest preserve with my dog and I felt anxious at one point during the walk. Then, as I approached the last half mile of the path, I sensed my grandfather's presence. I've never met my grandfather, but I instinctively knew it was him with me for the rest of the walk.
As I drove out of the forest preserve, I observed an enormous statue of a cow at the entrance. So I researched the name of the preserve when I got home. It turns out that the land that the forest preserve that now stands was formerly owned by a family who raised… Black Angus cattle.
I was telling my mom about my first memory realization on Easter Sunday, and we connected the dots. For several years, we lived out in the country with my grandmother. When we moved to Chicago in the early 1970s, we visited her country home frequently.
Everything I described was legitimate and was something I would've most definitely experienced. Even though it's vague, it's a lovely memory, and it brings me peace.
I realize not everyone has the same childhood experience. If this is triggering for you, my intention is not to dig up the past and cause anyone pain.
What is it about forest preserves and me? Or maybe it's because I am in nature and my mind isn't scattered in a million places. At any rate, I love that I am having these experiences.
Are you able to recall your earliest memories?
Have you ever felt loved ones around you who've passed away?