In January, I started a new "segment" on the blog called Screw It, I'm Eating Tater Tots.
Only, I didn't realize when I was writing that blog post that it would become a "segment".
But I do have a lot of things going on in my life that don't necessarily fit into one blog post.
Rando things that I don't want to spend an entire twenty paragraphs talking about.
So they have become what I like to call, tot posts.
Tater tot, in nature.
Is it 1982? Because my teeth are telling me yes.
I talked about this on Instagram back in November but I never told you on here: I got braces. I finally understand what a midlife crisis is every time I look in the mirror because braces on my teeth at the age of 48 is my version of a red Ferrari.
Maybe it was because Anna had just gone away to college and I needed to feel young again but I made the decision kind of split like and thank GOD Mike went along with it because I may have gone Fried Green Tomatoes on his ass had he tried to intervene.
Long story medium, I was at Ella's orthodontic check-up in August and the hygienist and I got to talking. I mentioned that I had never had braces because my dentist had said I didn't need them back when I was a teenager.
Side story-this was back in the 80s when braces were all the rage and tee shirts that said Tin Grins are In were also all the rage. Me being the fashionista that I was needed one of those damn tee shirts. But I was denied my tin grin so a tee shirt I didn't get.
Fast forward to my late forties and I decided to right that wrong when it was suggested that I should make an ortho consultation.
OKAY!!!
I should also say we were just getting off the hook paying braces for the first time in over five years: first with Anna then a year break, then Ella. But after the consultation, it was recommended that my mouth was a hot steaming mess (my words) and that I really should have braces. Not the metal kind but rather Invisalign because my orthodontist needed to go on a cruise with his wife and many children this year.
I KID.
It actually worked out to be half-price cheaper than metal braces because of Ella and her braces. I knew there was a reason for getting the kids' braces.
I KID.
So here is the first day in my braces on November 1:
See how my tongue sticks out? That has been how I have smiled for years because it turns out my teeth bow out and I compensate for the gap. Not sure if that is because of my tongue sticking out or my tongue sticking out is because of my teeth bowing out. Chicken or egg? Egg or chicken?
But four months in and that isn't happening as much:
I am on track to have my Ferrari braces for a year and a half. I am so gonna look like a supermodel.
Weight Watchers has left the building
In January, I decided to bite the bullet and start low carb again. But soon after, I began a three-week migraine regiment; that means I had a migraine for three solid weeks. I was told by my doctor at a regular checkup that low carb sometimes causes headaches because of sugar withdrawal.
So I stopped low carb and did nothing but stress eat because of headaches.
Then I read my friend Ani's blog about how she was loving Weight Watchers and I decided to back on Weight Watchers. I had done it before and had success but then tried it again two years after and lost nothing. But I needed to lose because I am embarrassing to myself. I don't care what others say, I don't like how I look right now.
So I bit the bullet yet again and bought the app but only for a three month period. Just get me to spring, that's all.
I was on it for two weeks and weighed in: I hadn't lost one damn pound.
So then I was waiting in my therapist office reading a magazine and saw information about high fiber diets. Good for things like heart, colons, cancer, and I thought, okay I am trying this. At this point, eating salad for lunch and Oreos for dinner wasn't working YES I KNOW I AM DOING IT WRONG. I also decided on my own that I need to eat at least three veggies a day, two-three fruits a day, lots of water, and exercise six days a week. I make sure I get AT LEAST 10,000 steps a day and I need to be on the treadmill to burn at least 200 calories a day when I am doing the above exercising.
So I have a Weight Watchers app that I am not using because it is more expensive to quit altogether than it is to pay for the app until April 1.
Oh, and by the way, I lost four pounds in one week on the new "lifestyle".
So far so good but now I just need to find a high fiber whole grain tater tot that doesn't taste like shit.
I get shots for my head now, so there's that
Not those kind of shots.
You know my migraine story if you've been reading here for a while, so I won't bore you with details. If you are new, head here and spiral down.
So I was on migraine prevention #3 this winter which was a blood pressure medication called Verapamil when I got the migraine that would not go away again. I should say that I had been on this for almost two years and it seemed like it was working so this downfall was frustrating. My neurologist got me in immediately when I sent her a weepy, woe is me email mid-January in my migraine-induced stress hormone lack of estrogen winter haze.
She said that she wanted me to start taking these freshly FDA approved injections once a month instead of my three pills per day regime.
You have me intrigued…..
So since January, I have been giving myself one shot in my tummy once per month and weaning off of my Verapamil slowly.
The weaning has been no joke, let me tell you. The side effects were tough but say a prayer, I am off it for almost a week now and I want to stay off of it because taking blood pressure meds three times a day when you don't have high blood pressure but you do have migraines, sucks.
I don't want to say how my migraines are doing since starting the injections because I feel like as soon as I put it into the Universe, it will reverse on me.
The best gift ever
I can't believe I didn't even talk about this on the blog until March but Mike had my screenplay printed and bound as a Christmas gift to me!
When I was writing my screenplay two years ago, my husband was working from home. He had his "office" in the basement but usually, he would bring his work laptop upstairs and sit in the dining room or kitchen and we would work alongside each other. So a lot of what was written in the screenplay was bounced off of him, which is how he became my unofficial "editor".
The great thing was that while writing it, we would reminisce about old John Hughes movies, or randomly throw out movie quotes throughout the day:
DOES BARRY MANILOW KNOW YOU RAID HIS WARDROBE?
GO FIX ME A TURKEY POTPIE!
SORRY FOLKS, PARKS CLOSED. MOOSE OUTSIDE SHOULDA TOLD YA. 
Never once did he say, you know what? This screenplay probably won't become anything. Or that's kind of silly. Who in the hell rents a large van at LAX? Or Judd Nelson would never be stabilized with feminine care products.
But he didn't. He encouraged me and even helped me with plot lines. The cat farm? His idea. So this gift meant a lot for many reasons.
And look how thick it is!
Those are all of my words!
Even if it never gets made into anything, just knowing I did this and that he printed it, makes me smile.
Then Luke Perry died
I have talked about my love for the television show Beverly Hills 90210 many times here so it is not a surprise that I was really sad about Luke Perry's death. Like, standing in my kitchen crying, sad.
Random (HELLO, TATER TOT POST), I made THE most excellent sandwich for lunch (high fiber, full of good stuff, not really processed) when my friend texted me that he died. I was planning on eating a second sandwich but no bread when I lost my appetite because of the news of his death. I also had a premonition that morning that he was going to die while I was doing laundry.
I am not shitting you.
So now I totally think Luke Perry is channeling me from the dead and helping me with my diet.
What you don't know is that he was born and raised in the same rural area of Ohio I was. He didn't become famous until after I moved to Illinois but I know a lot of friends and classmates from high school who either knew of him, dated him, ran in his circle etc.. In fact, he even came back to the little Ohio town of Fredericktown where he graduated high school to attend a festival every summer. And the doctor who delivered him gave my mom some bandage scissors at the hospital where she worked which was coincidentally the hospital where Luke was born.
So we are TOTALLY connected.
I cope with bad stuff by being inappropriately funny.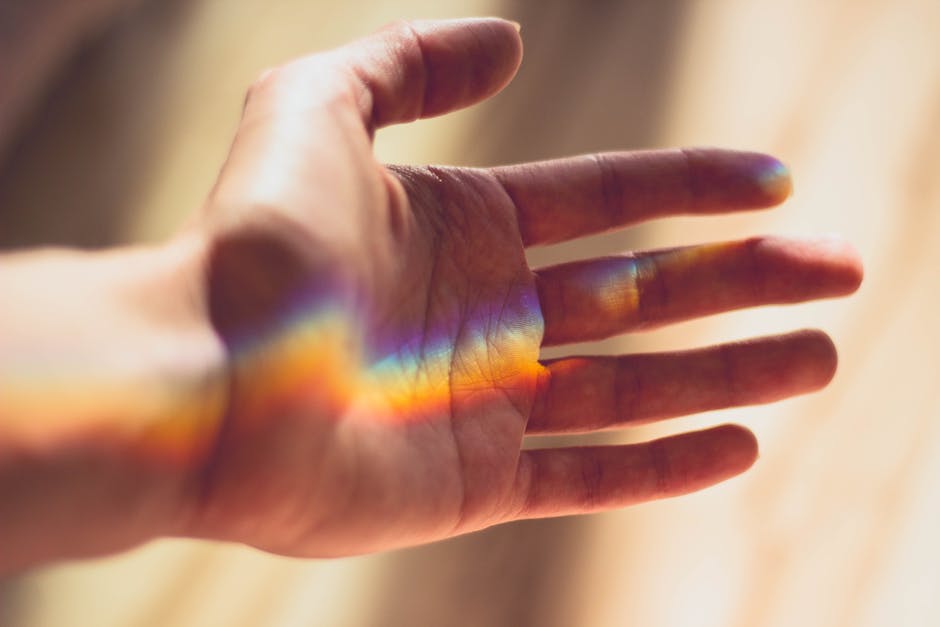 And our church became an asshole
I mentioned on my Instagram account about how the United Methodist Church has essentially made it so gay people won't feel welcome in their churches and the post went over like a lead balloon. So either my Instagram followers don't agree or didn't want to watch a 15-minute sermon but no matter, this is how we believe: we have gay friends and framily and love them dearly.
We also love our little church but we don't know how to move forward in a denomination that doesn't believe in what we believe in.
So, that is where we are.
But please take the time to listen to this sermon, because it is full of so much good:
West End Methodist Church- Playing Favorites
But God got them back
In July, I took over our church's Facebook page to help increase membership, and to keep our current and past members connected. 
However, our church website was also severely deficient. So I recommended getting rid of the website they were paying hosting for and instead running a blog for free. Because I knew how to run a blog, I would handle the backend for them, but they would write all of the content. I'd just plug it in for them until it got off the ground. The minister appeared to be interested in saving money, and the church secretary liked the idea because it meant one less thing to worry about.
So I informed them I'd start the blog after the hosting expired, with the understanding that they'd handle it on their end when the time came. The hosting was set to end in January, so I would send emails to both the minister and the secretary with gentle reminders of this date. 
Then came the holidays, and I had just begun homeschooling Ella. In addition, I was still in charge of the church's Facebook page, so it was a busy time. I tried to draw the minister's attention about the blog and the imminent hosting ending, but it got lost in the Christmas rush. So I dropped the matter altogether. If it wasn't at the top of his priority list, it wasn't on the top of mine either.  
Until one early February day, when I was doing some research for the Facebook page and realized the hosting had expired. I quickly looked up the church's former URL address and discovered that the website had indeed lapsed. However, someone else snuck in and acquired the URL. 
My eyes couldn't believe what they were seeing.
Do you want to guess what it is now?
Come on, take a guess!
Like, the total opposite. 
Porn. 
Our church's website URL led to porn. 
And not just any porn, however, but gay porn. 
Serves them right for not listening to me.
Look at me liking relevant music!
To be fair, I do love popular music. In fact, you might even be surprised at the music I know and love. Thanks to Anna and Ella, I get to stay current with all of the most popular artists. Anna and I send each other Apple music songs we know each other would like and now Ella is in the game asking me to send this song or that to Anna at school or Mom, have you heard this one? It's so good!
Parents, if there is one piece of advice I can give you it's please don't shut down your kids' music choices. My dad would sing along to Hall and Oates or Duran Duran with me during the 80s and that meant a lot more than he probably knows. Because he loved music and maybe it wasn't the 50's or 60's genre he grew up with and loved but it was MUSIC.
There is something really beautiful about singing at the top of your lungs with your children to songs of our children's generation. And let me tell you if you do that? They will want to love songs of your generation as well.
Plus, music is proven to be amazing for your brain.
Here was my favorite part of the Grammy's:
That is talent and pure joy captured live on stage. My favorite part hands down.
When it wasn't Brandi:
Crushing and amazing at the same time
I found this picture on a Homeschool support group page on Facebook a few weeks ago:
This could have been written by Ella.  In fact, a week ago while scrolling through the pictures on my phone, Ella happened on this and asked what it was. I explained what it was and then asked her if she ever felt that way when she was in public school.
She paused and said, "all of the time, Mom. But the marks are almost gone now."
How are things in YOUR world? We are in March, Spring is around the corner, I can feel the shift, can you?