This month's post is in the Irish language in honor of St. Patricks Day, my husband's Irish heritage, and my oldest daughter Annie's 20th birthday which is only four days before St. Patricks Day.
Happy Birthday, sweet Annie! We love you more than you will ever know. 🙂
Here is an interesting article about the history of St. Patrick's Day and here is a fun article about whether the language of Ireland is called Irish or Gaelic. It was confusing to me so I thought I would share the link with you.
We live near one of the best cities to celebrate St. Patrick's Day this side of Dublin, Ireland, Chicago. I've only been down there one time for the dyeing of the river and it was pretty fun albeit really busy. The South Side Irish St. Patrick's Day parade is another really fun event as well.
On to the random!
---
Cad é a fhéachaim
(What I'm watching)
And finally, after years of my mom telling me I need to watch this…..
I am in love with all of the characters but my favorite is Frankie.
What are you watching this month?
---
Nach bhfuil Eithne Agam ort?
(Don't I know you?)
I have been sitting on this story since last year and I want credit. Do you know how hard it is to sit on a story when you are a writer?
Hard. Really hard.
I am also going to try to make this long story short (yeah right) as well as vague because there are eyes.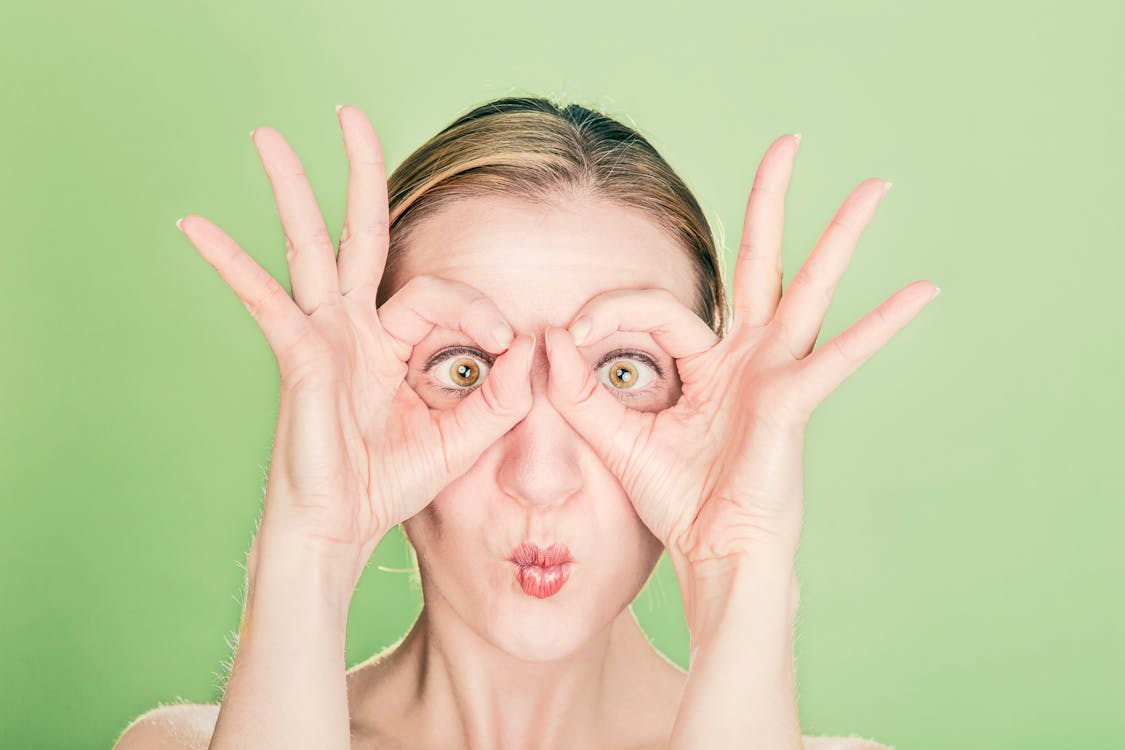 And by eyes I mean, I have no idea who reads this blog.
Yes, I can see IP addresses and even the states, countries, regions that read my blog for security reasons. If need be, I (or the authorities) can hunt you down and find you but on a casual basis, I don't know who you are unless you comment and since this portion of the post has to do with my past, it's tricky.
Oh and I talked to the other person involved in this story and she is all thumbs up because she is also a blogger and will be writing about it on her blog today as well.
So last year, I noticed a new name commenting on some of my posts. I didn't know it then but later found out that this new name had found my blog via another mutual blogger's blog.
Is there a record for using the word blog in a paragraph? I think I just beat it.
I eventually clicked on her name in the comments and it led me to her blog. Over a period of several weeks, I began reading her blog regularly and we began a back and forth commenting on each other's blogs. During the course of reading her posts, I began to realize that she also lived in the Chicago suburbs and thought that was pretty cool.
Her blog is vague meaning she doesn't share the real names of her family members and even her own name is a pseudonym, "Ernie". On one particular post of hers, I happened to comment about living in a certain suburban area of Chicago but also being vague because I didn't want to give away all of my information. Eventually, we started emailing each other because emails are connected to the comment information on blogs.
It was over email when we started realizing that we had a lot of things in common; we've been to a lot of the same places, we ran in similar circles, and we lived in adjacent towns at one point.
NO, SHE IS NOT MY LONG LOST SISTER.
It was over the course of several more emails when we came to the realization that her husband was a groomsman in my first wedding and that I attended her wedding as well.
Coolest.
Story.
Ever.
And here I am at my "new" blogging friend's wedding reception in the '90s.
We have since become Facebook friends, met for lunch, email, and text periodically, and are still amazed by our cool story. So when you see Ernie's "name" in the comments section here, give her a little virtual hug.
We have a past. 🙂
---
Slacks
(Slacks)
I find it hysterical that the word for slacks is universal. Well, at least in Ireland and here. Why don't we use the word slacks any more? Or maybe the better question is why did we ever use the word slacks, to begin with?
---
Cuimhnigh ar Anne Geddes?
(Remember Anne Geddes?)
Anne Geddes was all the rage when I was pregnant with my oldest daughter. Framed prints of babies dressed up as flora, fauna, vegetables, and fruit were everywhere.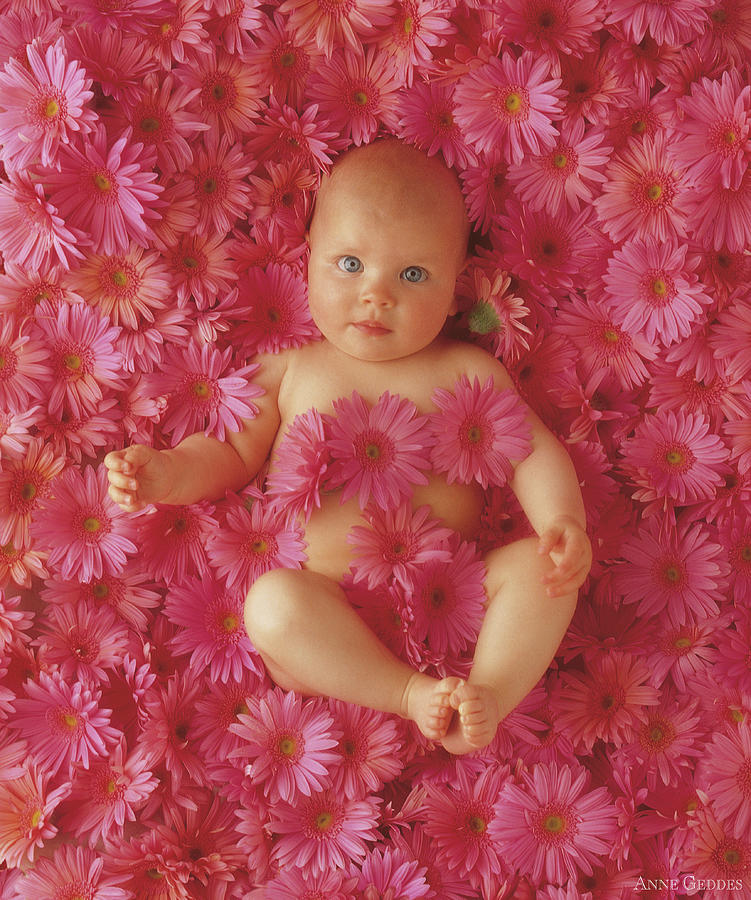 Now they are relegated to pediatricians offices and most of those kids are living on their own now, have mortgages and possibly even children of their own.
---
B'éigean dom a bheith báite le Riverdance
(I used to be am obsessed with Riverdance)
In the winter of 1996, I discovered Riverdance while watching public television when I was sick at home from work. I was mesmerized by the dancing, the synchronized legs, the clunky shoes. IT WAS WHAT WE WORE BACK THEN.
I don't care what Chandler Bing says, it was really cool.
Soon after, I bought a Riverdance CD at Target and began to play it daily.
Then a few months later, I was given the Riverdance VHS tape as a gift and began to play that daily.
Okay, I am going to be very, very vulnerable here; for a solid year, I used to come home from work to my crappy apartment, get into my workout clothes (aka-stained teeshirts and shorts, also probably stained), drink some water and try to dance like the Riverdance people to my CD before my husband came home.
It was my daily secret Irish workout routine for a solid year.
NOT THAT KIND OF DAILY SECRET IRISH WORKOUT ROUTINE.
I was never in better shape in my entire life.
Then I got so good at it, I felt as though I might be qualified to be IN Riverdance.
Like, I should fly to Dublin and audition.
Man, I had big dreams.
Also, since I am being vulnerable you must know that I love Enya. Fight me.
---
Is fuath liom, Gwyneth Paltrow
(I don't like Gwyneth Paltrow)
I can't nail down one particular reason why I don't like her, just many different little things. Saying she popularized yoga, is one.
So I was innocently googling random stupidity one night and this fucking article pops up in my Google feed:
I. Don't. Like. Her. Even. More. Now.
I didn't even think that was possible!
Listen, I am not upset or jealous because she is rich or anything. I am evolving as much as the next asshole but her vibe, it just strikes me in such a visceral way.
Bad vibes.
Do you get bad vibes from people? Like, people who lots of other people like? But you can't stand that person? Then you feel like there is something wrong with YOU?
Side note- I don't want to cut down on people and I want everyone to succeed. I swear. She's just not my cup of tea. Maybe she was my boss in a former life.
---
Naisc randamacha
(Random links)
I might include this in every tater tot post going forward. I have over 15 links to fun, random articles in my laptop bookmarks just waiting to share in a post like this. Here are a few for you to peruse when you are bored.
20 movies to watch if you loved The Breakfast Club
How to get more pleasure out of everyday life
This ad is a raw look at postpartum life. The Oscars rejected it for being too graphic.
The original Fettucine alfredo recipe doesn't have any cream- here's why
---
Athfhriotail
(Quote)
Let that sink in.
---
Sew go bhfuil ar léine tee
(Sew that on a teeshirt)
For many years, I have said things that have become catchphrases of this blog, if you will. I shared some of them in this tater tot post last summer. Then with some of you in the comments section, I have kicked around the idea about making tee-shirts or pillows with some of those sayings and more on them. Well, I have finally made good on those random ideas, which is very unlike me.
I even said to my husband a couple of weeks ago how some of you are giving me amazing ideas in the comments section. Telling me exactly the book to write or jobs to pursue and I get so insanely excited, then drop the ball almost purposely. Because I have no idea what the next steps are? Because I feel like it won't really happen? Because I don't have confidence in myself? BINGO.
I've been waking up at ungodly hours the past several months with my menopause symptoms and instead of sitting in front of the television like I used to, I have been sitting in front of the computer working on things. Some of my best writing has been happening at four in the morning and some of my best non-writing ideas too.
I created a Zazzle shop at four in the morning one day and added all sorts of fun products that have graphics on them that I know most of you will relate to BUT it can also be something that if you've never read this blog, you will like too.
I mean, come on that up there makes for a great concert tee-shirt, no?
I don't get all of the proceeds just a small percentage but I personally designed all of the items and I am in love with them.
I don't plan to get rich or even pay for a new outfit with the proceeds but it was such a cathartic process making these. I am dipping my toes in the pool of doing things outside my comfort zone and hopefully, this is just the beginning of a new confident me.
If you have any suggestions for sayings or phrases that you'd like to see on items, let me know and I will add them!
---
Happy March, my little shamrocks!