I was having coffee with a good friend at the beginning of February, and we were discussing how my blog lacks a niche.
Niches are quite important in the blogosphere. But now that I am halfway through perimenopause, approaching 50, and have been blogging for almost 10 years, I don't give a damn if my blog has a niche.
Now, random, on the other hand, I adore.
Speaking of, I've written about google searches twice before in my blogging career. Once in 2014 and once in 2018. Four years between Google search posts is unacceptable, because I believe that  what we look for on Google is at the heart of who we are.
Here is what I've been Googling lately.
---
Parakeets chirping
Why is my parakeet trying to bite me
We got a parakeet back in December, aptly named Joy, and I play her videos of parakeets chirping twice a day to keep her company. To be clear, she has no opportunity to become lonely between all of the times we take her out of the cage (it's encouraged), the dog barking, and the usual chaos.
The biting began when we raised the perches in her cage so she might feel protected. When I went in to fetch her out, she bit me. I googled the above and it turns out she was being territorial, which I completely understand.
I swear to God, she loves us.
---
Jelly fruit candy
Tik Tok renegade dance
Because tweens.
---
Google translate
You don't think those tater tot titles write themselves, do you?
---
Is eyeroll one or two words
It's two words.
---
Is Jameson's Irish?
Yes.
---
Paul Scheer
June Diane Raphael
As I mentioned in the March tater tot post, I love the show Grace and Frankie. When I watch a show, series, movie, or documentary, you can guarantee I'll be googling the shit out of people that appear in those shows.
One of my favorite characters on that show (besides Frankie) is Brianna, played by June Diane Raphael.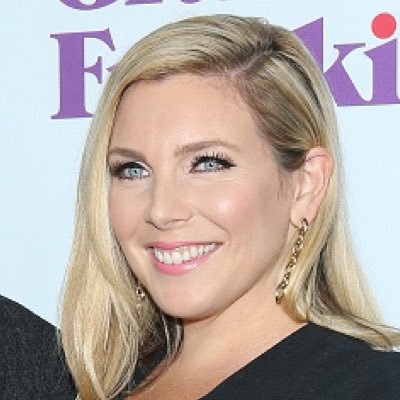 ---
Then I discovered she was married to Paul Scheer.
---
I never would have put those two together, but that makes me kind of happy because it's random.
---
---
YA books about ghosts
Nothing more intriguing than Ellie's fascination with ghosts and her attempt to find books about them.
---
Map of China
Is it safe to buy stuff from China coronavirus?
I wanted to be informed about where Wuhan China was and how large that city is, because I am big on statistics and ratios. I don't think Americans realize just how large and populated China is, nor do we realize how much of the stuff we use daily comes from China (think 75% of Amazon's inventory).
Also yes, it's totally safe.
*two months later note- this was when I was trying to convince myself that coronavirus was less deadly than the regular flu. Ignorant bliss is what I now like to call the month of February.
---
Hot Chicago white Sox player Michael
Just because he's hot.
Not all of my searches are educational. Geez.
---
What is in a traditional burrito
Long story long, I was watching the Taylor Swift documentary on Netflix one day, and while she made some very interesting and agreeable points about many different topics, the takeaway for me was that she adds tortilla chips to the inside of her burritos for crunch.
It doesn't take much. 
So the following weekend, we ordered local authentic Mexican food from our favorite restaurant, but before I did that I wanted to see what exactly is in a traditional burrito. Of course, I still got my typical bastardized version, which included no beans or rice, extra steak, cilantro, sour cream, cheese, tomatoes, onion, and lettuce.
Then I added a couple of their homemade tortilla chips to the inside of my burrito, ala Taylor Swift, and I think, I THINK, I experienced my first food orgasm.
---
How to clean a coffee pot
You're starting to realize how boring I am, aren't you?
---
Irrelevant facts
Ella was trying to text a friend some fun facts while we were in the car heading to a homeschool event.
---
How do you get paint off of laminate flooring
Nail polish remover. Don't ask me how I got the paint on there in the first place.
---
Why do they ring the bell at Trader Joe's
To request assistance from another register. It sounds a lot better than announcing over the intercom: YEAH WE NEED HELP ON LANE FOUR, JIM. JIM? JIMMMM?
---
---
How many calories does painting burn
Over 1200 in four hours.
---
Signs a hamster is dying
Sadly, this was one of many hamster searches I was doing in late January and early February.
---
---
Dan Quayle
He was mentioned on a show and I wanted to see if he was still alive. I call these searches death checks.
He's alive. You're welcome.
---
The Shanna show theme song
This was a little filler in between shows on Disney channel when Anna was little. I was getting all sentimental leading up to her 20th birthday.
---
How does Lululemon fit 
Anna had asked for Lululemon leggings for Christmas. That's it.
---
Lee Majors
Another death check, but you will be happy to know that he's still alive too.
---
Shrimp quesadilla
Someone made it on a talk show and made it look yummy, so I wanted to find the recipe. I ended up making it and it was just okay. I have an issue with fishes in tacos or fishes in quesadillas, but wanted to try and expand my palate.
I also have trouble with meats upon meats. IE-pork and beef in the same meal. IE- bacon cheeseburgers and the like.
---
That was fun. I'm so glad I don't have a niche.