Before I begin, I am giving all of you a homework assignment.
If you have Netflix, please watch this:
---
We fell in love with the principal character, Dick. Yes, we fell in love with Dick (insert immature snickering), and I think you will fall in love with Dick too. I was crying like a baby at the end of this documentary.
---
I had no intention of becoming a Minimalist when I began my journey over four years ago. We saw a documentary about it on Netflix one night and thought it would be interesting to watch.
However, we* gradually and unintentionally became minimalists over the course of several years.
*I must admit that the rest of my family was initially unimpressed.
But now that we've been doing it for a few years, they can see the results and appreciate how it makes us feel inside this house.
I think Mike got it when we went to IKEA for the first time in years this summer to get something for Ella's room and came out with only four items for less than $40.
I've previously written about this lifestyle, so I won't bore you with the details, but I thought I'd highlight what it isn't because I've received a few questions about it, and I believe many people believe it means living with nothing.
That's not it.
It's also not a trend. Well, at least not for me, anyway.
---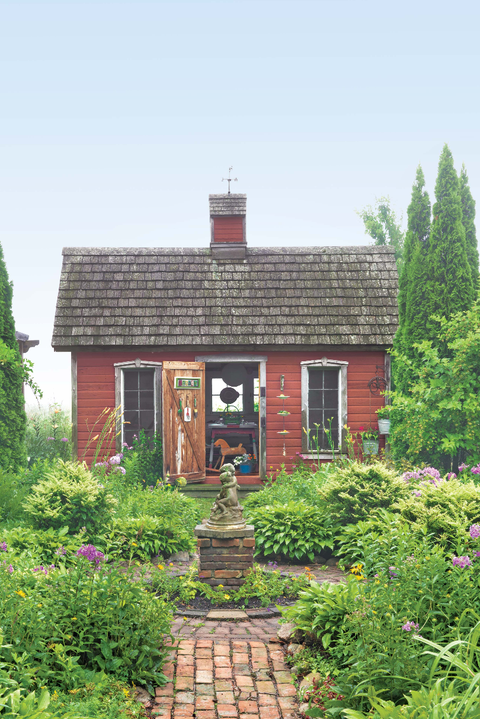 ---
It also not living in a tiny home.
That may be part of it for some people, but that is an extreme form of minimalism.
---
---
Simply put, it is making do with what we have.
It has no bearing on how we decorate our homes, but rather on how we decide what to do with the items we keep in our homes.
So I suppose that has unintentionally dictated how we have decorated.
---
---
The term Minimalism refers to an art movement that emerged in the 1960s.
---
The minimalist/minimalist lifestyle is about living with less.
---
---
This summer, I participated in a challenge that helped me in getting rid of many items in our home that were weighing us down physically and mentally. We discovered that the less that we had, the more time we had to spend with each other, and the fewer stuff we had to clean and maintain, the fewer obligations we all had around the house.
It was freeing.
We were all happier and more pleasurable to be around because we weren't under as much stress, and I don't think we even realized it was happening. I'm sure my family didn't think, "Oh yeah, we feel this way because my mom is buying less stuff for the house or dropping things off at Goodwill."
---
---
Less chaos on the inside of our home in a time where there is chaos all around us is sorely underrated. I don't think we've discussed how essential that might be for our mental health.
This isn't for everyone. I get that some of you are probably rolling your eyes right now.
There are no affiliate links in this post. I am only sharing this because this has brought me so much peace in such a chaotic time.
---
---
I appreciate that now, when I go to a store like Target or HomeGoods (two of my Achilles Heels for shopping), I can rationalize what is a need versus what is a want and I don't even feel sad when I walk out empty-handed.
Minimalism doesn't mean going without. It means taking care of what you have, not over-consuming things, but buying quality items that are built to last and taking care of those things.
For example, automobiles and phones.
---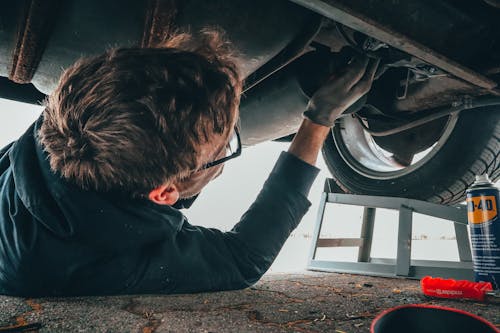 ---
We just paid my vehicle off for the first time since I was 25 years old. I worded that wrong.
It has been 25 years since I HAVEN'T had a car payment.
Why? Because my husband works in the auto industry and when my car would make noises or get older, we would just trade it in instead of fixing it. We would get great deals, get the newest model blah blah blah.
We bought the schpeel. You know the one. The one they give when you sit in front of them at the dealership? AND HE WORKED AT A DEALERSHIP.
Now? We buy an extended warranty, we take care of our car.
---
Our children don't ask for a brand new phone anymore. They ask for things like screen protectors and good protective cases.
---
I am not trying to sound all righteous with this post, so I hope that isn't how it is coming across. We have made huge mistakes with our finances and we are still making them, which is why we began this lifestyle years ago. We were exhausted from making those mistakes repeatedly. We wanted a change for our family.
---
---
So here will be a hard rule for some of you that is not a rule for minimalism but has become a rule for mine: I will try not to buy things that are used.
Old Kari was a garage sale/thrift store maven. Goodwill was a store I used to shop at weekly.
I am not a snob and I love to save money, and no; we aren't rich in monetary means, but I really don't want other people's energy in my space ever again UNLESS it is from someone I know well.
For example, my grandma's beloved rocking chair.
---
---
I do still have a couple of things in my home that are from some resale shops over the years, but I have had them for many, many years and I have cleansed them over time.
But when I was doing the minimalism challenge over summer, I got rid of most of the Goodwill, garage sale, thrift store items we had that had belonged to other people and if they haven't been purged already, I am still looking to get rid of the rest of those items.
Did I feel a shift in the energy in our home?
Yes.
---
---
I don't need to stack the deck against us in our home during the worst year of our lives. Some of you may have superstitions or little things you believe in.
This is what I believe in: I don't want someone else's negative energy all over my belongings in our personal space.
I work hard to create a positive, happy nest in our home, especially during this time. I don't need a cheap coffee table coming from someone's home who doesn't believe in being a good human being or who kicks their dogs or who roots for the Chicago Cubs.
Kidding. But you get the idea.
No price tag is worth the bad juju.
---
---
My minimalist journey is still a work in progress. There are days I go to Target and see things in the Dollar spot and think OOH THAT BLACK $5 JAR IS SO DAMN CUTE I MUST HAVE IT! WHERE IN THE HELL WILL I PUT IT?!
Oh, wait…
But it makes me stop and think about that five-dollar bill (or debit card because who has cash anymore?) in my wallet more than I ever did before.
Will that cute little black jar make me happier?
Maybe. Or maybe not.
---
---
It makes me think about money in such a different way. It makes me think about material things in such a different way.
I don't care anymore if I have the latest of anything.
Who I am isn't wrapped up in anything I find on amazon or on Instagram or on a lifestyle blog.
---
---
Our home is enough.
For the first time in its existence, it is enough.
I am in love with that.