A new year.
A new administration.
Let's kick off the newness with a glorious song to bask in with lyrics that match our fresh start. I found this song a few days after I entered menopause. I was watering my plants in the kitchen when this song came on my Spotify. I took notice of the lyrics and started jumping up and down.
I pressed the back button so I could listen to it all over and over and over. By this time I had it on YouTube because I don't have a paid Spotify and I was out of skips. I had the song memorized, and I was dancing and singing to this song with my dog (he was humming) while I was watering my plants (they were also humming) and it was an extraordinary occasion.
The lyrics work for so many situations. So I thought I would share with all of you because I feel you may need some cheer too.
"I deserve congratulations, 'Cause I came out on the other side, I've been having revelations, And I'm gon' let them shine, I deserve congratulations, I'd never thought that I'd survive, If you tell me I won't make it, That's when I, that's when I, SUPER BLOOM, SUPER BLOOM…"
Welcome to January. 🙂
---
Looks like we are listening to this
Because we deserve some cheerful music.
And of course:
---
Looks like we are celebrating
My "baby" girl becomes a teenager this month!
I didn't expect we'd be in quarantine by the time her birthday rolled around. I didn't expect we'd still be in quarantine by the time Anna's birthday came around in March because her birthday was in quarantine last year.
If my birthday is in quarantine yet again, I might hijack a liquor store to "celebrate". I haven't properly observed my 50th, by the way. So I think I have to hijack a liquor store. I feel like it's in the manual of life under "milestones".
In honor of my beautiful youngest turning into a teenager, here is a song for her and her love of rainbows.
Here is the original.
And if you have a birthday coming up in your home, here are some ideas to celebrate a pandemic birthday.
---
Looks like we are doing this
A few months ago, I learned about a massage technique called Gua Sha and it blew my mind. Later I discovered that practically everybody I knew had heard of this and I was like, WHY DOES NO ONE EVER TELL ME ABOUT THINGS?
Just teasing. But this has been a bit life-altering for me because it has helped release so much strain I have in my neck from years of writing at the computer. So instead of stockpiling this tip for myself, I preferred to share it with all of you.
Here is a good article about Gua Sha and below is a fantastic tutorial on how to perform Facial Gua Sha.
---
Looks like we are also doing this too?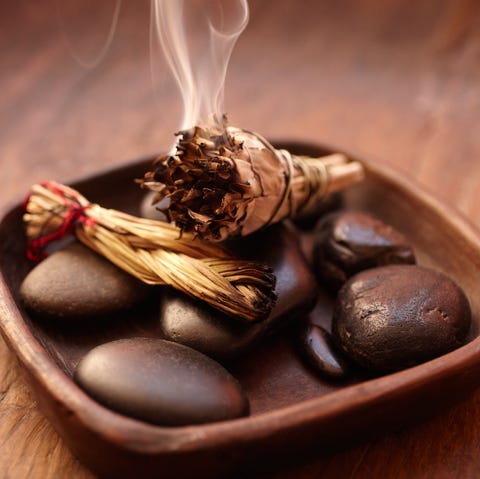 I have spoken about using sage to rid the bad vibes in your home before, but before I continue any further, I need to mention to you that there is a distinction between applying sage in your home and "smudging".
Smudging is a sacred Native American practice. I found an enlightening article about it here.
I use a white sage candle in my home instead of a sage stick because the sage bundles give me a headache. But I wish to know your thoughts on this because that article was interesting.
---
Looks like I am quoting this
---
Looks like I am linking to this
Here's What the Incoming Age of Aquarius Says About 2021
The Best French Toast I've Ever Made
I made that French Toast up there on New Year's Day and it lives up to its name. What an amazing way to ring in 2021. AND the girl who writes the blog? Her name is Karen. It felt very "let's leave 2020 in the past and eat Karen's French toast which rocks our world on the first day of 2021".
Making "The Rainbow Connection"
Anatomy of a Song: Midnight Train to Georgia
For those who love to write (you don't have to be a blogger or a writer), I found this website called reedsyprompts. They have creative writing prompts to start a story of your own. You can submit to them if you'd like or just use the prompts for yourself for your journal, to practice writing, or to write a blog post (although I would credit them). But they also have a weekly contest where you can win a little money. It looked like fun and I thought I would share the link.
---
Looks like we are watching this
Back in November, my friend Melanie asked me in the comments if I knew about a program that is heartwarming and I couldn't think of something on the spot. Then the other day it came to me: Queer Eye.
I had mentioned it in a post last summer, but this program has brought so much happiness to us over the years.
There are so many favorite episodes I almost can't choose, but one that stands out is "God Bless Gay" which is in season two.
Here is a poignant piece from Esquire about that episode: Why Queer Eye Made Me Want to Take a Walk and Talk to God
Mike and I watched this last month, and it was uplifting as well. It's a six-year-old film, but an excellent one.
In celebration of Ellie's love of animals, this is a really sweet docuseries on Netflix. Season two is being added soon, if not already.
And in celebration of Ellie's love of senior citizens (it's a "thing"), I urge you to watch this documentary (from 2008) as well:
You can read more about this fun group here.
Here is the interview that hooked me. (From 2020)
---
When I was looking for the shareable YouTube Superbloom music video, I googled the words "Super bloom" and these images came up:
Had you ever heard of a super bloom before?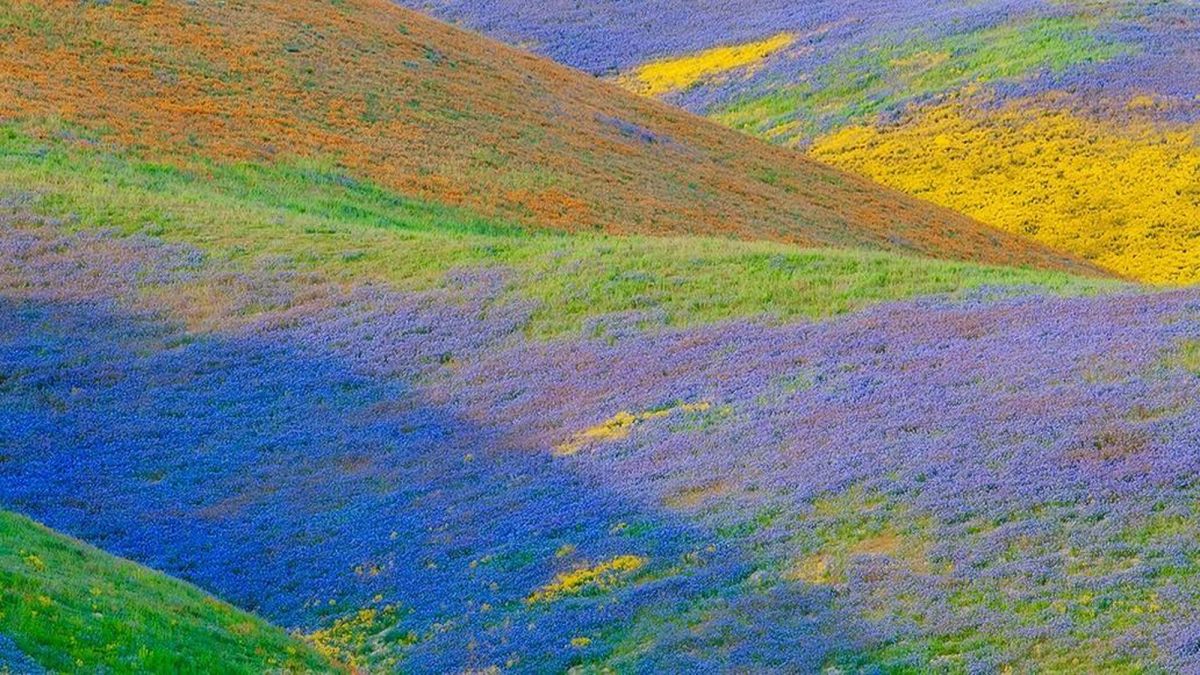 For those who live on or near the West Coast, maybe you were aware of the "super bloom" that occurs in the Anza- Borrego Desert State Park, but I had never heard of this magical phenomenon before writing this post.
Wildflowers, just blooming.
In what looks to be mostly desert?
But in magical rainbow colors.
The pictures took my breath away.
It is even visible from space.
It made me so happy that something like this exists on our planet.
That I found it within the month of my daughter's entrance into her teen years.
Within a pandemic.
It felt like the Universe was welcoming her and me into it.
Sending you all a rainbow of your own this month. 🙂