My oldest daughter suggested to me during the summer that she would like to learn about manifesting one day. It was nothing deeper than that, lest you think this soul homework began when I traveled to the desert and meditated on it in a yurt for 48 hours.
I called for a transformation, and the act of manifesting piqued my interest because my life had become filled with negativity and pain.
I wasn't on an antidepressant yet, I was still in full-fledged hot flashy, bloated-as hell perimenopause, I was having daily severe migraines, and I was on a restrictive migraine-friendly diet, which meant I was grumpy because I was hungry.
And then there were the gloomy everyday events of 2020. I needed something. ANYTHING.
---
---
So I headed to Amazon. I searched for "manifest" and purchased the first book that came up; a purple book about the universe. Within its pages, the book led me to another book that sounded interesting to me. I jotted down the title of the next book and placed a hold at my local library.
That book led me to another, so I scribbled the next book down and reserved it at the library. It was this maze of books that was creating an extraordinary experience. 
Each book exposed me to new and thought-provoking perspectives. I was confronting my fears, challenging myself, and admitting my flaws. Before this soul homework, I thought I was open-minded; I was not.
Soul homework has been a transformative practice for me, and I hope it can be for you as well. 
---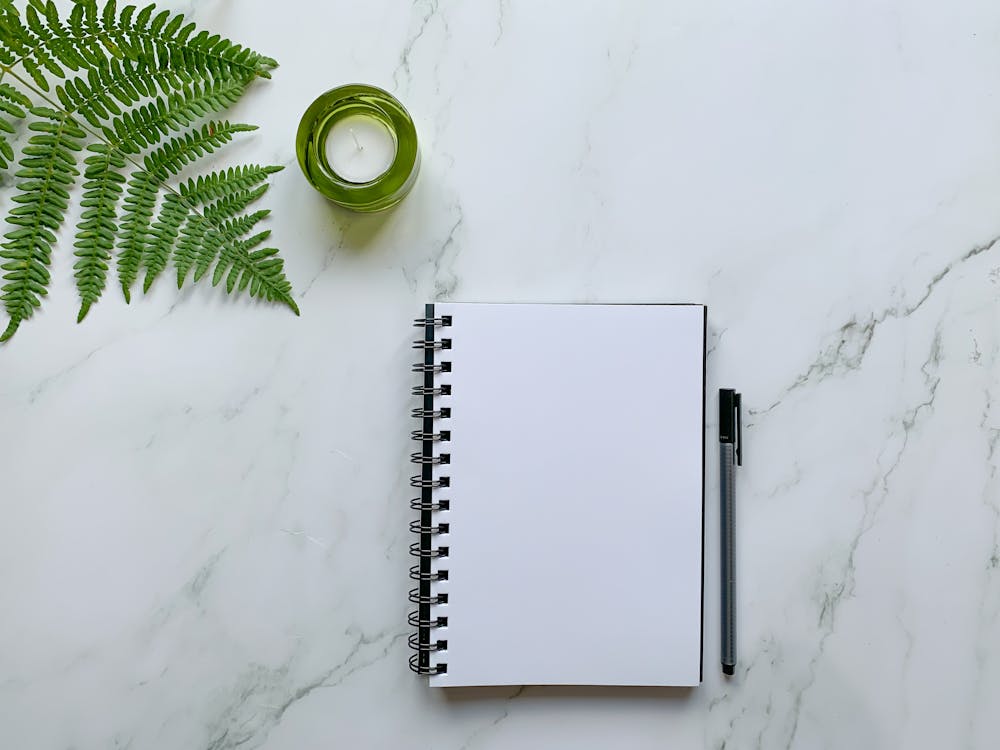 ---
My soul had been so overburdened by the circumstances of the previous five years of perimenopause. To explain what I was doing each day, I coined the phrase "soul homework" one morning. My daily ritual includes lighting candles or incense, turning on my salt lamps, listening to music, reading books, and taking notes. It is spiritual homework for my soul.
Soul homework has been a transformative practice for me, and I hope it can be for you as well.
---
Soul homework step 1- be open
That's all! Simply be open to trying something new.
---
---
Soul homework step 2- dump your thoughts 
One of my friends told me about a therapist who talked about keeping a notebook in which she could "dump" (not write) all of her thoughts each day. She called it her "withholding journal," because much of what we withhold can materialize as pain.
Since learning about it, I've been keeping a spiral notebook in which I write thoughts that I need to "dump." Some days I have two pages of notes, while others I have none. Some days, I write first thing in the morning. On other days, I write throughout the day.
---
---
Soul homework step 3- find "the" book
Your book can be any book you choose!
Choosing an area of your life where you want to make a change is a fantastic place to start.
Here are a list of my favorite soul homework books. 
---
---
I've also put together a music playlist for this special time. This has evolved over time, but it has helped me look forward to this practice every day, so I thought I'd share it with you to get you started.
You may find them here:
Morning Soul Homework playlist on Spotify
Morning Soul Homework playlist on Apple Music
---
Soul homework step 4-find a space
I would propose making room in your house for soul homework. If you make a space for yourself to accomplish this, it will become a habit.
A coffee table, a nightstand, a bookshelf, a place on your patio (if you live somewhere warm year-round) are all options. I'm ballsy and utilize my coffee table in the living room. These are just a few suggestions for places where you may practice your morning meditations.
---
---
Soul homework step 5- find the time 
Every day, I set aside an hour to focus on my soul homework. It's the first thing I do in the morning, before checking my phone or email.  It is the one part of my day that I look forward to most. It's like yoga for my soul.
---
Whether you do the soul homework is not my business. But I hope you can take a little time for yourself each day.
I know you see this mantra in your feeds, but I am going to say it here too; you are important. We've all been through a tough year. We all deserve to show ourselves love each day in whatever form that looks like that is appropriate for you.