Over summer, my oldest daughter mentioned wanting to learn about manifesting one day. Perhaps she heard about it as a TikTok trend during the pandemic? Or maybe she talked about it with a college friend at a bar before this pandemic even began?
It was nothing deeper than that, lest you were under the impression that this soul homework began after I travelled to the desert and meditated on it for 48 hours in a yurt.
I called for a transformation, and the act of manifesting piqued my interest.
Why? Because my life had become full of negativity and pain.
I wasn't on my antidepressant yet, I was still in full-fledged hot flashy, bloated-ass perimenopause, I was getting daily horrible headaches, and I was on a restrictive migraine-friendly diet, which meant I was bitchy because I was hungry.
And of course, there were the depressing daily current happenings in 2020.
I needed something. ANYTHING.
So off to Amazon I went. I typed in "manifest" and bought the first book that popped up.
---
This purple universe book led me to yet another book within its pages.
I jotted down the title of the next book, The Magic Path of Intuition, by Florence Scovel Shinn, and immediately placed a hold at my local library.
Florence's book then directed me to another book, so I scribbled the next book down and reserved it at the library. I should point out that the next book was not Florence's recommendation, but by the person who wrote the Foreword of her book.
It was this maze of books that were creating an experience that was extraordinary.
Each book introduced me to new and provocative ways of thinking. I wasn't always following everything each book taught me, but I was learning new things and becoming a better version of myself. I was confronting fears, pushing myself, and facing my faults.
Before this soul homework, I assumed I was open-minded; I was not. This has enabled me to be more patient and recognize that we are all learning. Some of you may think this soul homework is a bunch of hippie nonsense.
And that's okay!
I don't need to persuade you to join me. I simply want to share this with others who may benefit from it as much as I have.
I have had several people message me asking how they could do this in their own lives, so I figured it would be easier to write a post about it.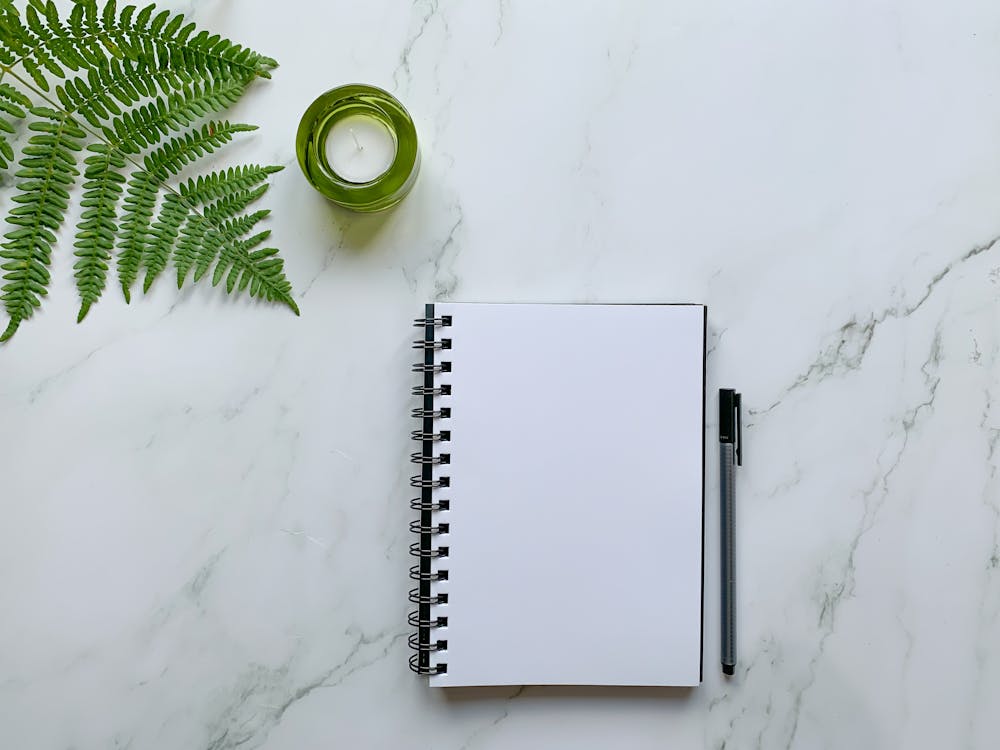 ---
My soul had become so overwhelmed by the circumstances of the previous five years I had been in perimenopause. One morning, I coined the phrase "soul homework" to describe what I was doing each day. Lighting candles, turning on my salt lamp, listening to music, reading books, and taking notes are all part of my daily ritual. It was my soul's spiritual homework.
I hope you enjoy this time as much as I do.
---
Soul homework step 1- be open
That's it!
Simply be willing to try something new.
Soul homework step 2- get a notebook
Although this part of my soul homework is optional, it has become a part of my morning routine.
One of my friends told me about a therapist who talked about having a journal to "dump" (not write) all of her thoughts in each day. She called it her "withholding journal", because a lot of what we withhold can manifest as pain.
This isn't the kind of journaling where you'll want to go back and read your thoughts. This is getting rid of your thoughts. 
Every day since November 1st, I have been recording thoughts from the past and present in my spiral notebook. Some days I have four pages worth, others I have none. Some days, I write in the morning. Other days, I write throughout the day.
It's like going to the bathroom for your thoughts. You let go of the waste. Get rid of what you don't need.
When you've finished emptying your thoughts, you choose how to handle the pages. You can either keep the notebook until it's filled or you can rip each page out when you're done.
There are no rules.
See? The best kind of homework.
Soul homework step 3- find "the" book
Your book can be any book you choose!
Choosing an area of your life where you want to make a change is a great place to start.
My only suggestion is to use your local library as much as possible. I have gotten most of my books from my local library and have saved a lot of money as a result. I also know that most libraries are not charging fees and are extending the renewal times for books because of the pandemic, so now is the ideal time to check out library books.
You can follow my recommendations here if you'd like to get yourself started. If you end up doing soul homework of your own, please come back and share your book suggestions and I will link to them on my page. I would love to start a soul homework book club if anyone is interested.
---
Soul homework step 4-find a space
I would recommend making a room in your home for soul homework time. If you create a space for yourself to complete this task, it will become a habit.
If you live in an apartment or a modest dwelling, I understand this isn't workable. However, if you don't share a bedroom with someone, that might be a perfect space. If you share your bedroom, use your side of the nightstand.
I am ballsy and use my entire living room.
This area is next to my desk, but I love I'm showing my family that caring for myself in this way is natural. Like, doesn't everyone have a soul homework location in their home?
---
Soul homework step 5- find the time 
I've been working on my soul homework for four months now. I work on it for one hour every day, seven days a week. It is the one aspect of my day that I most look forward to. It's like I am giving myself therapy each day; like yoga for my soul.
This is something I hope for all of you, which is why I am sharing it with you today. If I could bottle up how I am feeling right now and sell it, I wouldn't. I would give it to you because I want everyone to feel this way. We've been feeling like shit for far too long.
Someone once said to me "must be nice to make time to do something like that" in reply to me making time for myself. I responded, "it is nice, thank you for noticing!"
Is it possible that your employment serves as your self-care? Perhaps binge watching Netflix for hours on end is your self-care? Maybe spending time on social media is a form of self-care for you? Or is shopping how you blow off some steam?
That is okay! Just own it.
And maybe don't make others feel bad about how they make time for themselves. When I left Facebook in August, I wanted to do something else with the time I was scrolling my Facebook feed. I now use that time to do my soul homework.
---
Whether you do the soul homework is not my business. But I hope you can take a little time for yourself each day.
I know you see this mantra in your feeds, but I am going to say it here too; you are important. We've all been through a tough year. We all deserve to show ourselves love each day in whatever form that looks like that is appropriate for you.