Rants about blogging Rita gives me inspiration Realities about life and birds
My podcast is available on Apple podcasts, my husband just informed me the other day. I know many of you aren't on Spotify, which was why you couldn't listen.
I mentioned that I recorded my first ad, but it didn't play at the start of the podcast. I'm not sure what happened because Spotify controls where it goes. The good news is I've earned another penny since I recorded this! 😉
This week, I talk about the difference between engagement and numbers in the comment section of a blog. I talk about how important your comments are to writers. Or is that a broad generalization? I know how much they matter to me. I talk about how comments affect my ego and how I'm fine expressing that side of myself because it's part of my journey. I also emphasize that bloggers have the ability to remove the comment section from their posts.
Question for bloggers- Would you keep writing if you didn't get any comments?
I also shared a snippet of a story about a comment I received a few years ago. Those closest to me are aware of the situation I'm referring to. Hundreds of blogs were affected, so I'm not alone. I felt compelled to mention it here because this is the second time I've emotionally (vaguely) vomited about it on my podcast. If we have our writer meetup next summer, we'll talk about it over a few drinks around the bonfire.
I talked about stats and pageviews and how easy it is to get caught up in that as a blogger, especially if you're new to it all. When I first started blogging, I checked my numbers every day. When I started monetizing my blog, it changed the way I looked at my numbers.
I haven't had to check my numbers in years, and it has affected the way I blog. There's nothing wrong with blogging for money. Everyone has a niche; it just didn't work for me.
I'm learning how to interact with my readers in my comment section from so many inspiring bloggers. That is exactly what I want my blog to be when it "grows up." A place where you can meet new people. To learn, to help others, to grow, and to connect. I've survived the last two years so much better because of the connections made through this blog.
In the WordPress dashboard, I explained the difference between a visitor and a view. Here is a link to the tutorial:
Stats and Insights – WordPress.com Support
I also talked about an article that visualizes crowd sizes based on readership or, in the case of this article, podcast audiences.
Here is the crowd size that corresponds to my monthly readership: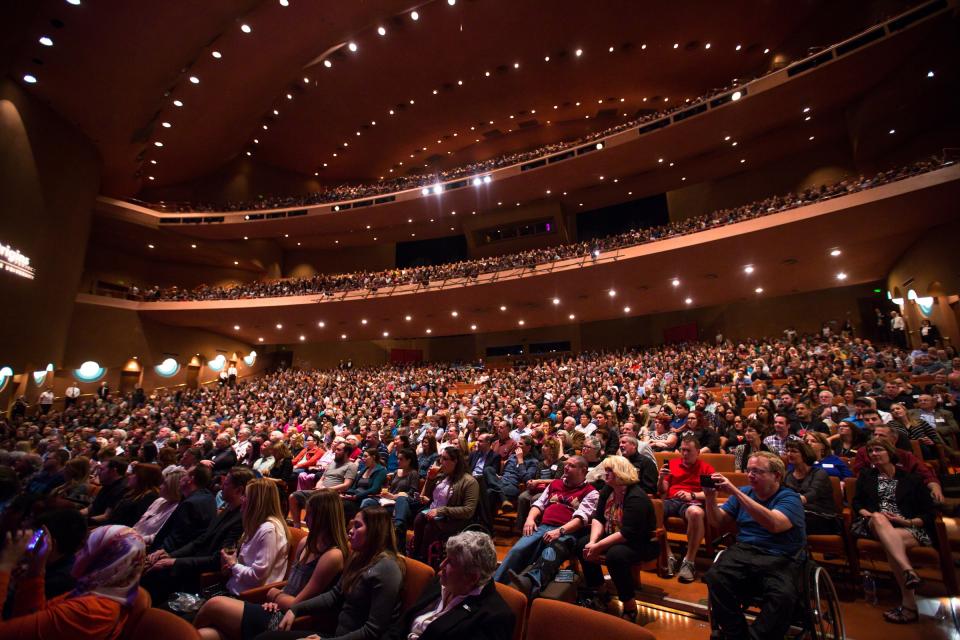 I mentioned that I can see all of you in the audience.
Here is the article:
I appreciate each and every one of you. When I say that at the end of each podcast, I mean it. Thank you for reading and commenting each week. And, for those who aren't comfortable commenting but have been reading along the entire time, thank you for doing so.
What are some of the reasons you believe people are hesitant to comment on blogs?
What makes you want to leave a comment on a blog post? What makes you less likely?