I hope that doesn't make a bunch of new people want to read my blog. To be clear, I'm not "doing" Joe.
But for real, I'm doing something wrong at Trader Joes.
I don't know what I'm supposed to buy there.
I do have a few favorites (keep reading to find out what they are), but when I walk into a Trader Joes, it feels like the first time I've left the bunker in 15 years.
---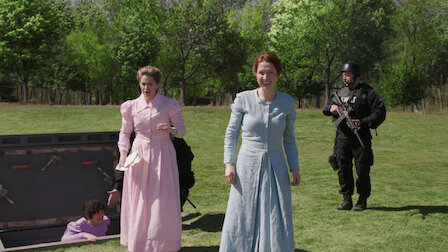 ---
Do you ever feel like you don't belong at Trader Joes, or is that just me? Like, they must know that I'm not a "regular" or that I don't know how to cook quinoa or use organic laundry detergent.
I don't think I fit their demographic.
But it's so much fun to shop there!
It doesn't even feel like grocery shopping!
My Aldi doesn't have a nautical bell that they ring when they need to open another register, and the always-grumpy employees at my local Walmart don't wear tropical shirts or ask me what I'm going to make with my new Madagascar vanilla and navel oranges like the folks at Trader Joes do!
Then I started to think about how I would explain Trader Joe's to someone who had never been there.
---
---
At the time this post was written, Trader Joe's wasn't in Mississippi, Arkansas, Montana, Wyoming, North or South Dakota.
So how would I explain a Trader Joes to someone from South Dakota?
It's similar to a high-end convenience store?
This is exactly why no one ever asks me for help with their blog bio.
---
So, if you Google "what to buy at Trader Joes," three pages of blogs, websites, guides, and tutorials about what to buy and what not to buy at Trader Joes will come up.
Well, I stopped at three pages.
---
That's just one page.
---
Got it. Thanks.
---
Then I stumbled upon an article on Apartment Therapy about Trader Joe's Most Loved Products, According to Superfans.
Well if the "superfans" say so, it must be true!
Not one damn grocery item on the list.
If you don't want to read the article, I'll give you some spoilers. When mentioning grocery store items is deemed a spoiler, you know you're becoming old.
---
Here are some of my favorite things to buy at Trader Joes.
An honest list from a someone who has nothing to gain monetarily by sharing this with you.
---
---
Candles. Ish
---
They are selling this scent on Amazon for $14. I am quite sure it wasn't even close to that price at Trader Joes. Way sleazy, Bezos.
I'm not always a fan of the candles at Trader Joes. I once bought a Honeycrisp Apple scented candle there and it smelled so strongly that I had to give it away to get it the hell out of my house.
But my dear friend Melanie gave me the Cedar Balsam scent as a hostess gift, and it was divine. The ideal pine scent that doesn't smell like a car air freshener.
Of which you can also buy on Amazon. 
---
---
---
---
Mandarin Orange Chicken
By the way, that photo up there is, yet again, Amazon. Who is selling a four-pack of this for $79. Grrr.
But I must admit that Trader Joe's Mandarin orange chicken is delicious and our go-to frozen meal from TJ's. It's simple to make, not authentic, but it'll do in a pinch.
---

---
Blue Fin Riesling
I haven't had a drink since the week before Christmas, and I feel fantastic. But when I do drink wine, one of my favorites is the Blue Fin brand from Trader Joe's.
It gets you drunk quickly, it doesn't usually give you a headache, and it's only five bucks.
---

---
Rose Water Facial Toner
I bought two of these for my daughters' Christmas stockings and later discovered that they had both already been using and enjoying rose water facial toner. Anna must have introduced Ella to it since she started wearing makeup this year. One of the many advantages of having an older sister.
They both love this, it's very affordable, and if used properly will last a long time.
---

Bananas
Although according to Business Insider, you should skip their produce section altogether because most of it is near its expiration. Which might be why the bananas are so cheap?
---

---
Flowers
Hands down favorite part of Trader Joes. Their flowers are relatively inexpensive and they have unusual varieties.
They also have really affordable house plants there as well.
---
---
Fun seasonal items
I love the trivet in the above photo. I got it at Trader Joe's over the holidays and usually use it in the kitchen, but it's currently being used to protect a table from the heat of a metal candle.
Trader Joe's has a lot more than just chicken and flowers. Wool dryer balls, felt ball garlands, seasonal scented lotions, and more.  Christmas is probably the best time to find these goodies.
But get them early in the season, and definitely before the influencers start sharing them, or they'll be gone.
---
Spinach and Artichoke Dip
I've been buying this for years and it never disappoints. I remember when my friend Melissa and I both had toddlers and would go to Trader Joe's to grab "expensive" food for playdates so we could pretend we were wealthy. We'd eat our dip with tortilla chips and feel like royalty.  This is why Trader Joe's is so good. ❤️
---
---
Cowboy Caviar
I could have eaten that entire jar in one sitting.
---
A couple of things I don't really like that others love:
---
---
I do not "get" the body butter. I tried it once and it felt like using coconut oil.
The baking kind, not the tanning kind.
---
---
Everything but the bagel seasoning.  I don't like sesame seeds, so this isn't up my alley.
---
Tell me every single thing you swear by at Trader Joes.