I had no idea that January 1st marked a brand new decade until three weeks ago and only because I read it on a friend's blog and was like, well shit. 
Although, according to my friend up there, "well, some will argue that the decade doesn't officially end until December 31, 2020, because there was no year 0 – we went from 1 BC to 1 AD…but that's splitting hairs."
Then I started seeing this ten-year challenge on Instagram (the end of a decade challenge) and I was again, well, shit. 
It's a new decade? How is this possible?? We are still in the 2000s!!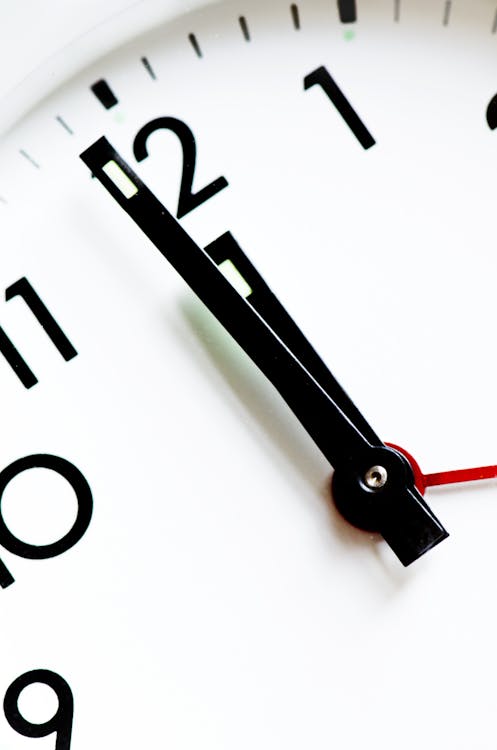 See, this reasoning should come as no surprise to those in my inner circle. I don't do well with math, numbers, things that have math or numbers in them, around them or in the general area of them.
On top of this end of decade nonsense, people are sharing pictures of what they looked like ten years ago and are getting all depressed.
Because they all got older.
That's a funny thing that happens WHEN YOU AGE.
Geez, even someone who doesn't do well at Math knows that. Eyeroll.
Ten years ago, I wasn't even blogging. Just barely, though.
I began blogging in June of 2010 which means my ten year blog anniversary is this year which happens to also be the year I turn 50.
It's gonna be a banner year at A Grace Full Life.
Too bad I have nothing of substance planned. So don't expect giveaways and stuff. I'm ten years older now and I am really tired.
In playing along with the decade challenge, I noticed that older me looks happier which is insane because I never thought that would be something I would look as I age. I know that makes no sense to YOU but it makes a lot of sense to ME.
Let's just say that in the past ten years, I have learned to care less about what others think and walk away from stuff that makes me feel horrible. I am still a work in progress but I am getting better and it's starting to show on my face.
In honor of a new decade on the horizon, here are some of my favorite posts from over the past decade.
 TOP TEN FAVORITE POSTS OF THE DECADE
1- 100 Things I Love  | 2- Hummingbird | 3- Stay Beautiful and No It's Not Just a Taylor Swift Song |  3- Green Doors Can Heal You  | 4- These Will Be The Good Old Days | 5- I Hate Painting Furniture  | 6- Stop Saying "End of Summer"   | 7- I'm in Therapy   | 8- Channeling Mr. Hughes  | 9- My Least Favorite Project Ever-A Curtain Call | 10- Did You Know There are 34 Menopause Symptoms? 
 TOP TEN FAVORITE RECIPES SHARED
1- Sandwiches I Love | 2- Unemployment Apple Cake | 3-Mac and Cheese | 4- Cookies | 5- Filipino Egg Rolls (Lumpia) | 6- Soups | 7- Chicken Nachos | 8- Mom's Shrimp Dip | 9- Oreo Truffles | 10 – Taco Bowl  
TOP TEN FAVORITE DIY PROJECTS SHARED
1- Big Blue Wall | 2- Bathroom Floors (Part Two) | 3- Ella's Room Makeover | 4- Anna's Room Makeover | 5- Black Interior Doors | 6- Joanna Gaines Inspired Living/Dining Room | 7- Kitchen Paint Makeover | 8- Desk Makeover | 9- Green Kitchen Cart | 10- Little Yellow Record Cabinet 
YOUR TOP TEN FAVORITE POSTS ACCORDING TO STATS FROM WORDPRESS
(this isn't as accurate as I would like because I moved my blog over in June but I get the feeling you don't care)
1- Master Bathroom Floors    2- Dill Pickle and Ham Dip   3- 100 Things I Love (LOVE that it made the list)   4-Walking in John Hughes Footsteps: Movie Locations (also LOVE that it made the list)   5- Flea Market Sunday   6- Why I'm Not Sending Everyone a Christmas Card this Year   7- My Favorite Things- 2019  8-Reinventing Myself at Almost 50  9- Mom's Sloppy Joes  10- Do You Know There Are 34 Menopause Symptoms
This week I will begin a fun year-long project of sharing some of my favorite old blog posts and reblogging them every Friday. When I say old, I mean OLD. Like some of them are from the beginning of time but I love reading old posts and feel like the longer I blog, the older ones aren't seeing the light of day anymore. So I decided to bring them back to life and I hope you love reading them as much as I do.
Here's to another decade! Tosses confetti in the air!