homeschooled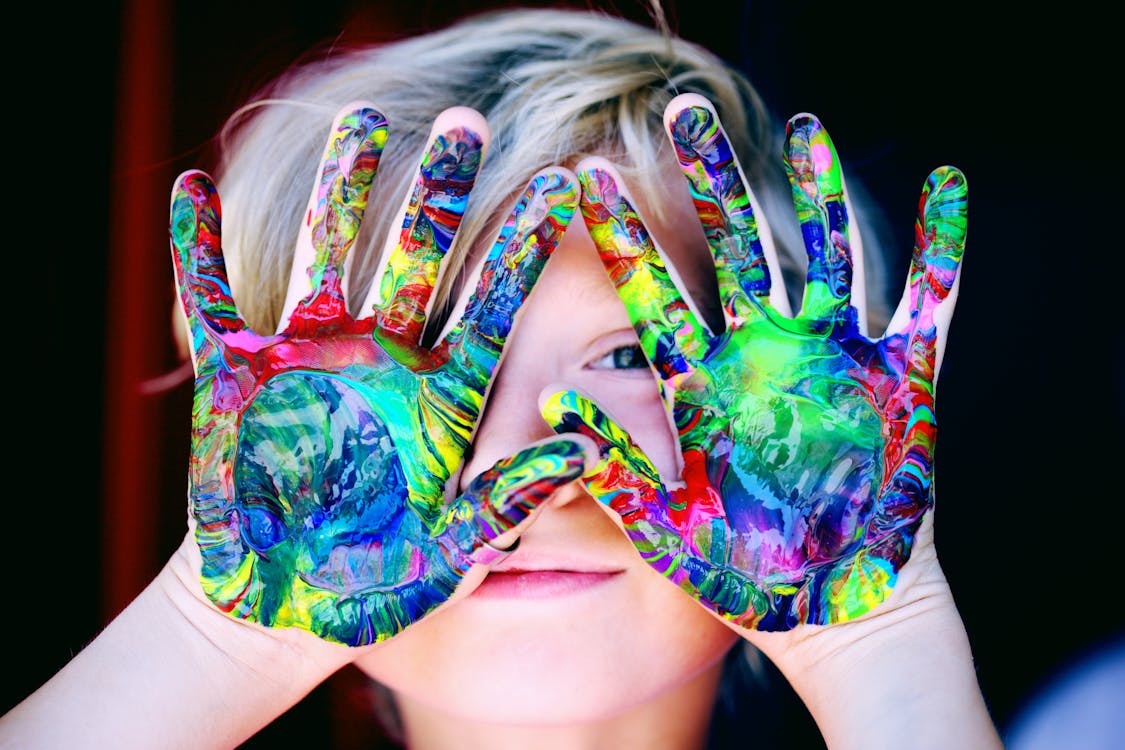 I believe many parents think they have to pick up where teachers left off. That is what I thought when I initially started homeschooling, and it was my first mistake. So here is my recommendation for all of you who are new to homeschooling. Make some cookies and call it math for the day by having them help measure. Make a craft and call it art class, or do a project of their choosing. I recommend listening to music all day in your home while they school (Spotify has amazing FREE playlists for learning environments if your child struggles to pay attention).
Or have a picnic at the park with some books and read, eat and enjoy the fresh air. I mean, there are days where all we do is just read or watch particular documentaries and call that school.
For younger kids, we don't give play the emphasis it deserves in schooling. Sitting in front of a monitor for six hours a day is hard. Get them outside as much as you can and let them play. It is so good for their soul and yours.
Feeling completely overwhelmed with all of it?
Take some time off.
Shocking, Isn't it?
It really isn't. We've just been programmed to think it is.
And can we please stop with the socialization narrative? Have we seen the complete mess that is currently in our country? The way we talk to each other on social media and in public? The great majority of those people were all "socialized" in public or private schools.
You are doing just fine, your child will not fall behind, you don't need a fancy room.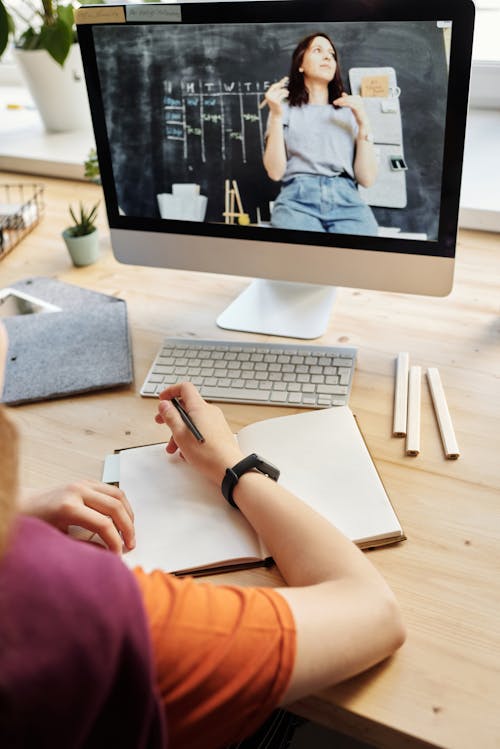 Oh, and if I could recommend one website for out of the box learning, it would be John Green's Crash Course.
I also mentioned a few weeks ago that we were going to try free college courses for fun through Coursera and we are taking two! One is through the Museum of Modern Art in New York City titled Modern Art and Ideas and the other is The Science of Well-Being being offered through Yale University.
If your kids want a morale boost, I recommend it completely. You can take your time, and it's FREE.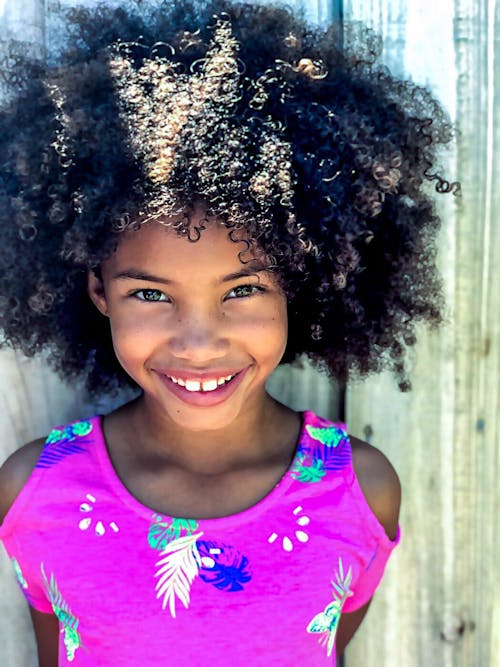 You will be just fine and so will your children. In fact, you might find that your children will come out of this entire year happier and healthier. The outside world is telling you they won't. Don't listen to them. Listen to your gut as a parent. What is it telling you?
---
generation school
Do you know what generation you fall within? Do you know what generation your parents fall within? How about your grandparents? What about your children, if you have any?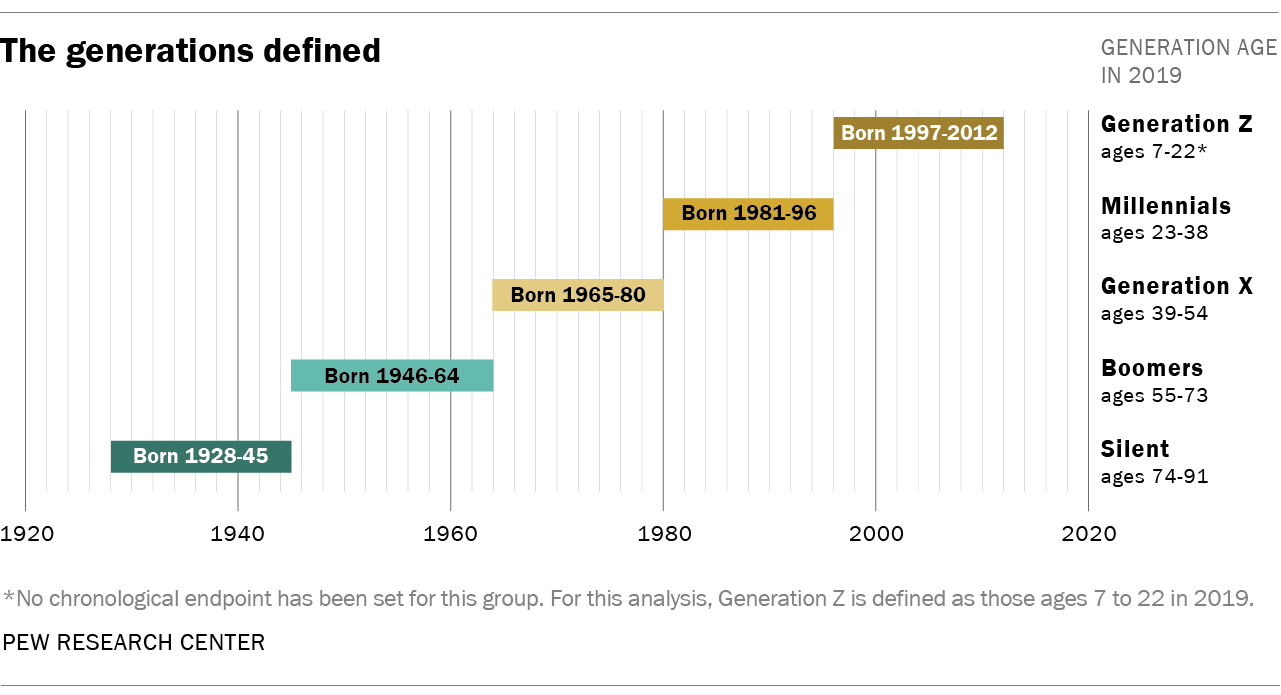 ---
The surprising part is that Ella's generation had no name even just six years ago. It wasn't until a few years ago that were given the name Generation Z.
Anna was born in 2000 and was originally considered a member of the Millennial generation, but with the introduction of Gen Z, she is now Gen Z like her younger sister.
Because the generation is based on your birth year, not the years you were alive, my grandmother, who lived during the time of The Greatest Generation, was not included in that generation because she was born before that generation was defined.
My parents, born in 1946, are Baby Boomers. I was born in 1970, so I am Generation X. My husband was born in 1969, so he is also Generation X.
So I gave Ella some homework this week. What would you rename your generation if you could? I will report back with her answer.
What generation do you fall into?
---
getting schooled
---
virus school
Since this isn't the first year of homeschool for my child, we are working on some different things in our homeschool, one of which is this project.
I gave her this article as a research project and told her to find all the holes in this theory.
She has found none yet.
Essentially, we could've been free of COVID by October and back to normality.
No more homeschool.
No more travel bans.
Back to work.
What do you think was holding us back?
You can read the article here.
---
 news school
Let's talk about media bias.
If you've never heard of it, you are most likely victim to it. Including me.
According to Wikipedia, the definition of media bias = is the bias or perceived bias of journalists and news producers within the mass media in the selection of many events and stories that are reported and how they are covered.
The company Ad Fontes Media is a Colorado-based media watchdog group. They are transparent about their method (how they came up with their data), so click on the website here, if you aren't comfortable with the infographic below.
I think it should be pretty straightforward and easy to read this graphic, and for most people, this shouldn't be a shock. Pay attention to where you are getting your news and where it sits on this chart. This chart is not propaganda, it is not created by a political party, but a neutral company.
So this summer on Twitter, I retweeted an article from Buzzfeed News (I mean, it's Buzzfeed, right?) about Instacart accounts being compromised. It scared me because I had been using Instacart since March for my grocery shopping, like twice a month, and I got worried, so I retweeted the article after scanning it for a few minutes.
The article was poorly written, didn't give names, exact facts, or contacts at Instacart, for example, someone to contact if you felt you also had your account compromised. Essentially, it was hearsay, and in retrospect; I am ashamed that I even retweeted it.
A week later, I ended up getting my Instacart account compromised. A lesson from the Universe?
Granted, yes, there were accounts being compromised, but the article that was being shared by Buzzfeed News wasn't at all accurate about how it was happening, and it wasn't giving helpful information. It was stirring the pot, flaming the fire, and not being helpful.
Want to hear another Universe story? The said compromising happened at the exact time I was placing my Instacart order. If it hadn't, it might have gone through and I would have been out a lot of money. Instacart, AND my bank handled it professionally and everything ended up being fine. I have since deleted my retweet and reached out to them in an email to apologize.
The morals of this story? Media bias can happen to anyone. Even people who write for a living and think they know what media bias is. I mean, Buzzfeed is great for fun quizzes but maybe not for news. Oh, and last, humility is a good thing.
The point is this, where are you regularly watching your news? Are you watching it from only one news source or channel? Where does it fall on this chart?
---
links
Losing a pet is devastating and it's okay to not feel mentally well for awhile
*While doing research for my book, I found the following article: Wisdom of the menstrual cycle
How to declutter your virtual space to become more productive
Why are we "overwhelmed" but not "whelmed" 
12 things to become famous for
Sharpies *it isn't just about the markers
---
watch
---
listen
Last week, I shared our encounter with a derecho and Ye Olde Weather Channel's weather on the 10s, and how it was oddly comforting. Well, guess what I found? An entire video of The Weather Channel music.
A few weeks ago, I had myself a little spirit funeral for Joy so I could have some closure. I shared it on my private Instagram account, and a few of you messaged me about the music that was playing in the background.
It is my new favorite find on Spotify, Mandolin Orange. I believe the song was this one, fittingly, Turtle Dove and The Crow, but all of their songs are lovely.
This was the song that hooked me, Wildfire. It was within another playlist that Spotify had.
---
Like the lyrics to the above song say:
"It should have been different, it could have been easy…….and it spread like wildfire…."
Take care of yourself and others.