So I don't melt into a puddle of meh.
Anna is back to college, our country is just so icky, I really hate social media (particularly Facebook*) and we aren't homeschooling yet as we usually don't start until after Labor Day anyway and we are still trying to follow a schedule for some sense of normalcy around here. I left this in on purpose, more about this in a moment.
These are some things I am doing to keep myself out of trouble.
*I took it off of my phone and laptop, so I guess I am off Facebook now and I feel a bit freer. I liken it to going without wearing a bra. I am also supposed to try that too, thanks to my friends Rita and Katie. Post to follow. Hopefully.
---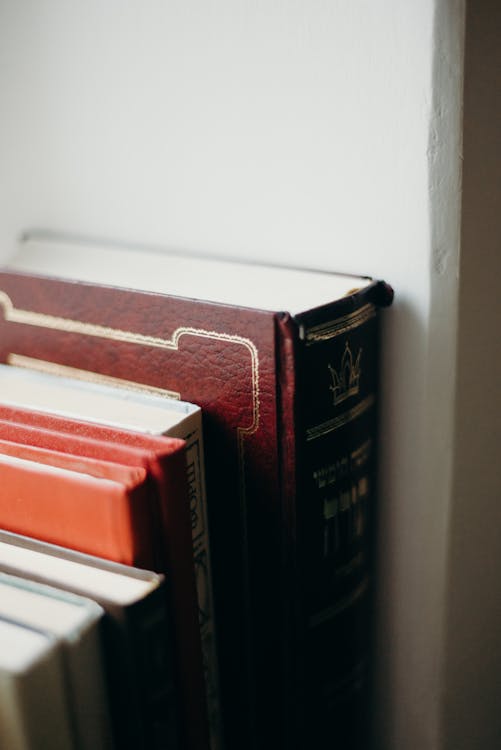 So I was slowly getting a "curriculum" set up for Ellie's homeschool when last week out of the blue, she asked to school on Monday. I was like, WHO ARE YOU AND WHAT HAVE YOU DONE WITH MY DAUGHTER? Long story but let's say we have made some changes in our world and it's great. So we are starting today, two weeks early. 
I use quotation marks because I use the term curriculum loosely. There's a mix of grade levels because we are still working from two of last year's books to finish up and one book is a 5th-grade math book focusing on one particular area where she still struggles. But this is what I learned when I sat with a homeschool "guru" a few years ago: the beauty of homeschooling is being able to work with your child at the level they are most comfortable with.
But I have some tricks up my sleeve for fun out of the box ideas such as researching the candidates for president in the election and studying things such as contact tracing for COVID and taking free college courses from Coursera. I have to say; she was freaking out a bit about that, but I said that if it gets too hard; we drop it. Who cares, it's free! But if it isn't too hard? What an amazing confidence booster!
We are also watching the Democratic National Convention this week as part of homeschool and I am having her watch the Netflix Documentary Knock Down The House tomorrow and then having her watch Alexandria Ocasio Cortez speak Tuesday night at the DNC as part two of her homework. I also encouraged Anna to watch from her apartment, because these women have important things to say. These women, Kamala, AOC, are our future. Pay attention. Our young females need to hear women in power say hopeful things. Us women need to hear women in power say hopeful things.
If you haven't watched the documentary yet, I encourage you to before tomorrow. Maybe you need some homework too.
---
I created a playlist on Spotify called Summer 1983 a few weeks ago, and it makes me so delightfully happy.
It also was the summer I got my period, so apparently, it was a big summer for me. I was writing about getting my period for the first time in my book and how women are sometimes ashamed of talking about these things and it got me thinking more about that summer and all the things that happened within it, so I made a playlist of the music of that summer to listen to while I was writing so that is how it came about.
While listening to my playlist, the song Lawyers in Love by Jackson Browne came on and after listening to it over and over throughout the past few weeks I started REALLY listening to the lyrics for the first time and it hit me.
It fits with…..now?
"I can't keep up with what's been going down"
"God sends his spaceships to America, the beautiful"
"The Russians escaped while we weren't watching them"
Who knew Jackson Browne would be so prophetic?
---
Speaking of music, my friend Suz over at Busy Bee Suz was writing about finding baby teeth all over her house in random Barbie shoe containers, and such. I couldn't find the post because she has been having technical difficulties as of late, but it was quite the blog post, YOU HAD TO BE THERE. But she has a great sense of humor and the whole post had me thinking, "this post really should have a soundtrack".
This was funny because my Spotify was already playing in the background and was all, "I GOT IT COVERED, KARI", when this song came on at the exact time and cadence I was reading Suz' blog post:
(turn up the volume, trust me)
It's a whimsical little ditty, and it made me laugh hysterically.
At a ridiculously early time of the day BEFORE coffee.
We should all have a soundtrack that follows us around, especially random, quirky songs, like Perez Prado and his perky trumpets.
I could handle what the world was throwing my way much better if there was a guy playing the happy organ in the background as I was crossing the street on the way to the dentist.
Or someone pounding a tambourine as I was prancing my way through the produce section at the grocery store.
Listen to the song while scrolling through the garbage in your Facebook feed and it will transform reading what your angry Aunt Judy is writing.
I SWEAR TO GOD it will make a difference.
I feel like I just came up with the answer to world peace.
---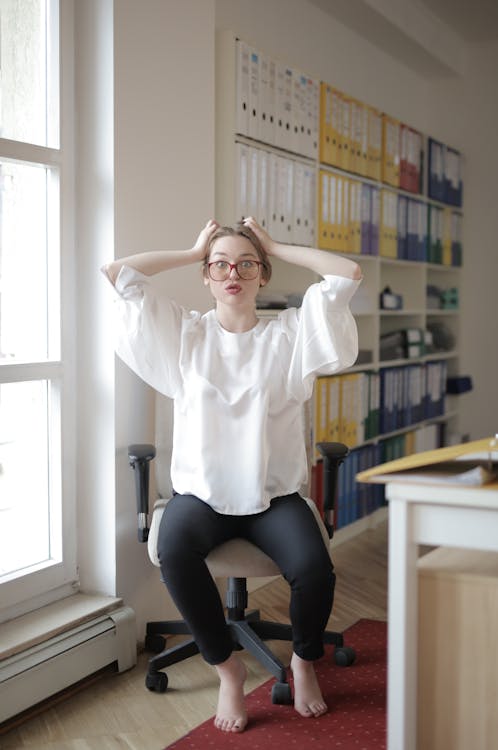 I am going to learn how to speak a new language so I can say things to people on social media to confuse them. It started when one of my friend's friends said something (argumentative, of course) about Satin on a Facebook post when in actuality she really meant Satan. I wanted so badly to say Taffeta was going to come down from Cashmere and they would damn her under the wrath of Chenille, but thought I would probably burn in Damask for saying so.
I really need to come up with a new language.
CUE PEREZ PRADO!
How to learn pig Latin in under an hour
---
So I was minimizing stuff in July per the challenge and I did pretty good, but then August came and I hit a literal wall. With Anna's impending college date looming, it was like my legs were stuck in fudge. I get like this every August. I say to Mike, "didn't it just seem like it was just the 4th of July?" and then I get depressed. EVERY SINGLE AUGUST. Until she leaves. Then I am okay after a couple of days, but for the week leading up to her leaving, it is pretty horrible.
This year, it was even worse because she had been here since the middle of March and we've been quarantining together ever since. To say we've gotten close is an understatement. She's become more of a best friend than ever and it's hard and then there is the added worry of the virus and the state of our world.
It's scary AND shitty.
It's scitty.
I decided that I was going to add stuff to the calendar for the weeks following her leaving to keep me busy. Because see, normally when she leaves, I am busy. But now, we are still supposed to be socially distancing from everyone. We still follow that, so I had to create little things here and there for me to remain busy so I don't go crazy.
I decided that I would go through all the stuff in the basement I didn't get to touch during July because Anna's things were down there for her college apartment. The good news is that because she had moved out mid-semester because of COVID, she didn't have to get as much stuff for her apartment this year. We don't know what this year will hold, so we tried to buy for what might be a semester at a time and hope for the best. So now that everything is out of the basement, I can go through and get rid of things we no longer need.
Like a four foot Santa or a boxing bag that never gets used AHEM. You get the idea.
CUE PEREZ PRADO!
---
I grew up in rural Ohio in the 1980s with very evolved parents who were light years ahead of their time. They raised my brother and me with Motown, R&B music, and lots of influences from many cultures and backgrounds, and I knew no different until I got older and those differences were blaring within the tiny rural school I attended.
One Christmas break, we had a free week of HBO and I remember being SO excited about it because that was a huge deal back in the late '70s.  My dad was watching this movie called The Wiz and invited my brother and me to watch it with him, which we did. We loved every moment. So much so, that I think we watched it later that day and probably again and again and again that week several times. I would sing along to the songs, dance to the dances, I wanted to BE Diana Ross, I loved the dancers during the scene after Dorothy inadvertently kills Evillene and I would go into my room and imitate them to music.
I have a distinct memory of talking about watching The Wiz to some of our neighbors while playing at their house over that same Christmas break and being met with judging stares by their mom and the kids. They made some comments and made fun of us for watching it and it was my first experience with what I now realize was racism. I didn't know what it was back then, but I remember feeling guilty for watching that movie. A movie I loved so much and that brought me joy.
I had asked for The Wiz soundtrack for my birthday the following April, but I had always hidden it from friends who would come to my house to play, and that embarrassed me. Embarrassed me I had it to begin with but also embarrassed me I felt I had to hide it. Even my own parents questioned my act of hiding it. So I have been re-watching it lately because I wanted to bring that joy back again.
Thanks to my parents, I have raised my daughters exactly the same way taking cues from how I was raised, and it is during this uncertain time that I am so glad I had parents who questioned me why I would hide an all-black cast album. I am so glad I had parents who would encourage me to listen to Motown albums and watch all-black cast movies. Encourage me to have black friends and invite them to our home. I am thankful for parents who taught me to SEE the differences and had uncomfortable conversations, not ignore them, or pretended they didn't exist. We SAW color in our home; we talked about injustice and prejudice, and I am forever grateful for that.
Then when this song came on and I thought of Anna, it made me sob. I hope she thinks of home in this way.
---
I have talked to the flowers and trees in my yard.
Don't be worried about me, it began after Joy flew away, but BEFORE Anna left to be clear. I wasn't watering them regularly, and I decided that if I began talking to them, I would realize they are living things, and then it would make me realize that they needed water. I mean, it makes sense.
I realize I am turning into Phoebe Buffay as I age, and I embrace it wholeheartedly. I love that I am becoming a hippie as I get older and not the other way around. I was a bit worried that I could become a bitter human being as I got older, but this is a wonderful thing to discover about yourself.
Maybe you should start talking to your plants too. Might make you a happier person.
Oh, and I am not high on weed or anything else. Not that I need to tell you this, but I know a lot of judgemental people think that is how hippies are so happy. I used to but I can't anymore because, oddly enough, weed actually GIVES me headaches, sigh.
CUE THE HAPPY ORGAN!
That sounded dirty.
CUE PEREZ PRADO!
---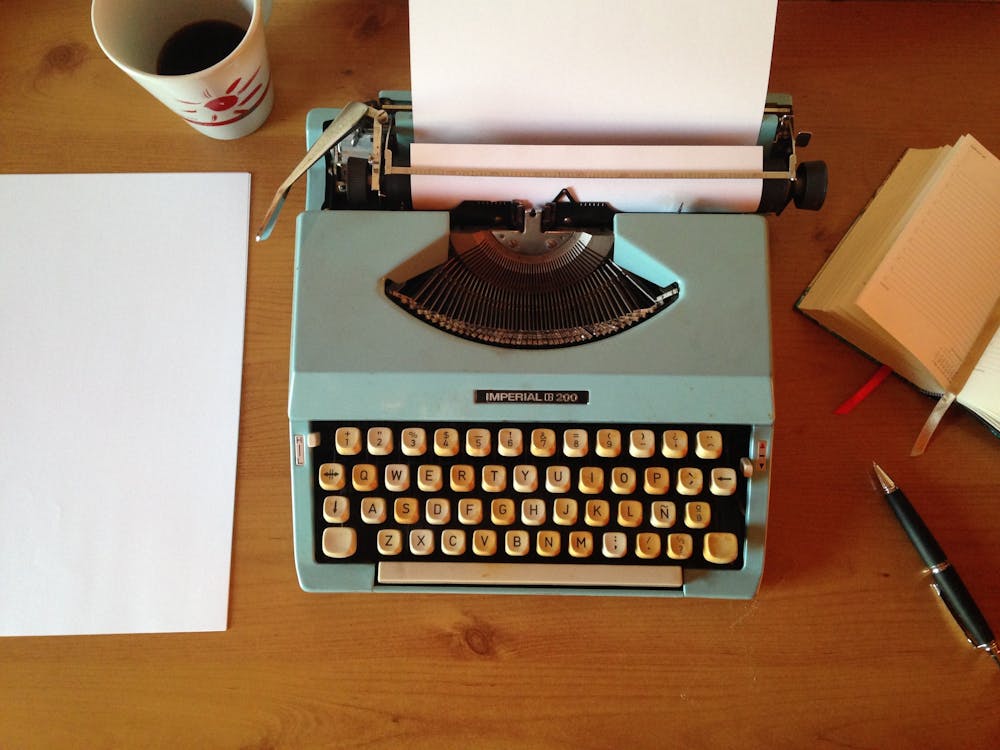 Writing my book.
I KNOW THIS SHOULD BE THE FIRST THING ON THE LIST.
I had all the gung ho to do it when I first started, but now I am at the hard part. I have all the stuff done-ish but now the hard work starts, the research, making things mesh, boring writer's stuff, not at all fun, creative shit. I have a deadline looming in a month I set for myself, but if I know me (and I think I do), I will work non-stop the four weeks up to it.
So far, I am over 30,000 words, which sounds like a lot but isn't. According to what I have looked up, a book needs to have like 50,000 words and I want mine to have some substance. Not like one of those venereal disease pamphlets you get at the free clinic, like an actual book.
And don't tell me in the comments, "it's your book, make it however long you want". 
I have waited this long to write a book, it better look like a God damned Stephen King novel.
---
I found this graphic on Pinterest one day while looking for homeschool inspiration:
I love the hell out of this!
Which three songs would you pick?
Here is mine:
And of course,
You thought it was going to be Don't You Forget About Me. Didn't you? So predictable…
Cue the happy organ!