I was going through past tater tot posts to figure out what episode I was on when I realized I never published a 20th episode.
Oops.
Nobody's perfect.
This immediately made me think of this song:
Because Anna (and Ella) watched this show like Billy Ray Cyrus was paying them to do it.
This brings me right into my first topic!
---
GONNA PARTY LIKE IT'S HER BIRTHDAY
Our eldest daughter is "legal" this month. I can't believe she is old enough to knock back a brewski.
I mean, let's be honest, she's in college, and this has been going on for a long time. But now it's legal. 😉
Welcome to being an "official" adult, sweet girl!
It's all downhill from here.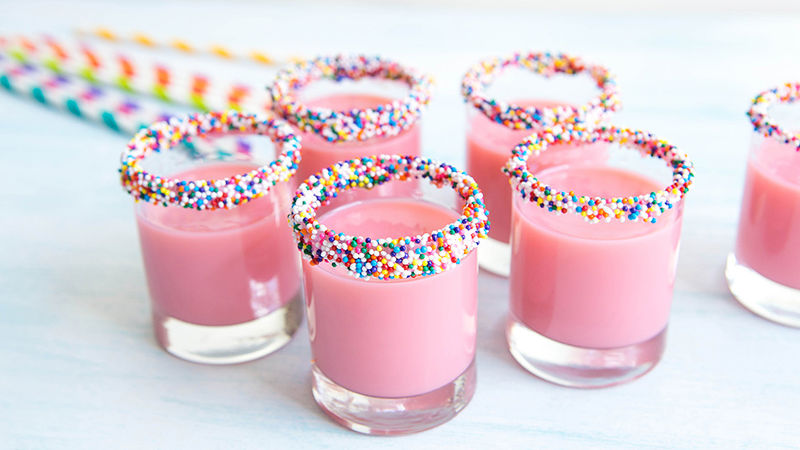 Love you, sweet Annie!
---
A LITTLE BIT ALEXIS
I'm sharing this because I needed it to be somewhere in case I am having a rough day. I had a hard time finding it anywhere online, so here it is:
Watch as needed.
---
CREAM OF WHEAT OR OATMEAL?
I spotted this on Twitter last month and it made me laugh because it was causing quite a stir (no pun intended).
Especially among those who live in the Midwest.
Who knew that you were supposed to eat Cream of Wheat?
My name is Kari, I grew up in Ohio and I ate Cream of Wheat with syrup and butter.
How about you?
---
Bacon S'Mores?
Speaking of breakfast, what do we think of this recipe: bacon s'mores? 
I know I missed the mark with last month's stomach-turning recipe of creme egg brownies, but this one might be better.
---
READ 'EM AND WEEP
Currently, I am reading four books.
Yes. Four.
I DON'T KNOW WHO THE HELL I AM EITHER.
So I thought I would share my monthly favorites with you in tater tot posts.
Click on the image and it will take you to Bookshop.org, which supports local bookstores.
Or look for them at your local library.
She made me think in ways I haven't before. I already have two of her other books on hold.
I didn't go looking for this book: it found me. I was at the library picking up my holds when I noticed this at the checkout. I recommend it to each and every one of us.
This is my current soul homework book. I have had to renew this TWICE. It has taken me a long time to read because it's deep, but man, it's so good. *
*Update- I gave up. I started reading other books and I am much happier. But give this one a try if you are looking for a way to meditate that is on a different level. I may try this again. 
This is part of my soul homework as I found his book through my maze o' books. It was a little hard to get into this book at first because it is filled with small poem-like snippets of wisdom. Here is one:
Grace is everything.

Grace is another name for what we are.

Grace is undefinable, the ever perfect, timeless.

It is that in which the apparent timeful plays

as names and forms in their brief dance as life.

We are the experience and simultaneously

the witness of this experience.

Grace is that which calls you away from the chaos,

away from the noise of the world.

Grace is the same as peace,

but there is no peacekeeper

nor anyone being silent.

Grace is the breath of the self.
There are 300 pages of this. Some are more interesting than others. So I'm taking notes.
---
LINKS O' THE MONTH
The History of S'mores: Ancient Greeks, Girl Scouts and One Very Puritanical Minister | Food & Wine
​ ​How Much Farting Is Normal Per Day? | Women's Health
Queer Couples Create TikTok Families to Help LGBTQ Youth Feel Accepted | Teen Vogue
Freedom from Food – This Time for Good! – Tiny Buddha
Lawmakers push mental health days for kids amid pandemic
How to make instant comfort pocket boxes – free in In The Moment magazine issue 1 – Calm Moment
Artist Draws What Really Happens Behind Closed Doors In Every Relationship (30 New Pics) | Bored Panda (thank you, Katie!)
'Mary Hartman, Mary Hartman' Remake Starring 'Schitt's Creek's Emily Hampshire In Works – Deadline
I Used A.I. To See What The Kids Of Fictional Couples Would Have Looked Like (24 Pics) | Bored Panda
This Is What The Real World Homecoming: New York Looks Like – MTV
---
WATCH THIS, PLEASE
I wrote about comedians a few months back, and when someone messaged me about Tom Papa, I paid attention. Holy hell, Mike and I were cry-laughing at this one.
This documentary hooked us. Who WILL grow our food when all the farmers retire? As a granddaughter of a farmer, I urge you to watch.
I found this gem from my childhood:
If you love that one, then you will love this too:
Have you watched this yet?
This was wonderful. If you watch one documentary this month, make this the one.
As you can tell, we love documentaries. This one was slow-starting, but it's an intriguing one. We had lots of thoughts, so if you watch it, I would love a discussion in the comments.
Again, I would love to have a discussion in the comments after you've watched it.
And BuzzFeed has this list of Best Movies To Watch Only Once.
---
LISTEN TO THIS
Annie makes me laugh so hard when she often sends me songs she "finds" and says things like, "MOM! LISTEN TO THIS SONG!":
I mean, it IS a great song.
Here are other songs I've been listening to on auto-repeat lately:
I wake Ella up in the morning with this song:
---
LOOK AT THIS
---
And even though I watched very little of the game, this was my favorite Super Bowl commercial:
Enjoy Annie's birthday month.
Spring is coming.