I used to refer to each month of tater tots posts as "part 1, part 2, and so on," but I have decided from now on that I would like them to be called episodes.
That way I can say, "on this episode of Screw it, I'm eating tater tots…"
It's like my the thoughts in my head are having its own reality show.
---

Exclaiming (or not)
When I'm sad or depressed or don't feel good, I don't use exclamation points. In my writing, in texts, in anything.
I feel like exclamation points express way too much happiness, therefore they should only be reserved for when you are really REALLY feeling good. Really REALLY feeling happy. Now, this is only my opinion, not at all fact, and in fact, this is my blog, so you can disagree with me in the comments and I will agree with your disagreement, but that is how I feel.
I feel like that paragraph was a little Dr. Seussian in nature and that, my friends, deserves an exclamation point!
Are any of you like this? 
---
Triggered
You can read about my therapy journey a bit here, but over the past few years, I wasn't really in love with therapy.
Yes, I liked my therapist, but I didn't enjoy the process of therapy. But the thing that disturbed me most about my therapy recently was that we were doing it in my home.
Because of COVID, we had been having teletherapy since the beginning of March. Because her office was so small and social distancing was impossible, teletherapy will continue until the end of the year, and probably until next summer.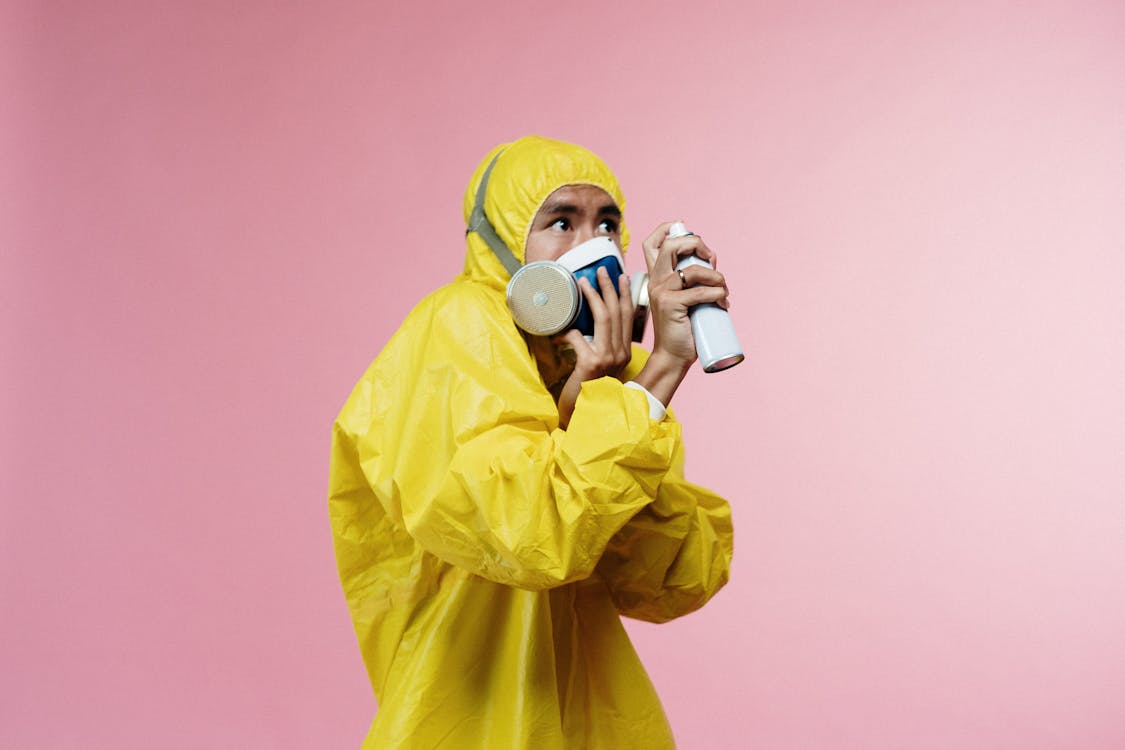 The whole goal of therapy, to begin with, is to get away from your life in order to talk about your life, right? Over the course of six weeks, it became less therapeutic and more of a chore.
So I had to stop. I'm in survival mode, and I don't need to be reminded of it every week. I just want the pot to sit for a while, not to be stirred.
This isn't to say I won't ever return to therapy; it's just not where I want to be right now.
---
Universe Things
Anna and I were talking about migraines, panic attacks a week ago, and I told her that I felt better talking to her than I ever did with my therapist.
Within this conversation, she said something amazing to me, "maybe the Universe is making way for something better coming our way, Mom. Maybe this sequence of bad events is happening to make room for good."
Two days after Anna made her statement, a for sale sign went up in our neighborhood.
Back in February, I mentioned that one of my neighbors disliked me because I'm a "hugger."
The non-hugger is moving.
I hoped that all of this horrible stuff happening was to make room for the non-hugger moving out of the neighborhood! Because, as much as I didn't like her, having her as a neighbor wasn't the worst thing in the world.
OH MY GOD, IS MY BETTER UNIVERSE THING THE HUGGER MOVING??
NOOOOO. I WANTED SOMETHING BETTER!
(said like Veruca Salt)
---

Not so joyful
So we lost our 14-year-old fish Lucy , in June, and it was such a blow because we just never expected it.
I know what you must be thinking.
YOU NEVER EXPECTED YOUR FOURTEEN-YEAR-OLD FISH TO DIE?
No. We literally didn't. She had such a commanding presence. You had to be a part of our day-to-day to understand our line of thought.
In addition, we had lost Nibbles the hamster in February, and it had been a crappy pet death year, on top of it being a crappy year.
The week Lucy died, we had noticed that Joy, our sweet parakeet, wasn't acting herself and I was all ARE YOU FUCKING KIDDING ME?? while shaking my fist to the heavens. She was sleeping pretty much all day. She went from singing and talking almost all day to total silence.
Mind you, this is all happening while I am going through my horrific migraine cycle/Chicago doctor visit/ and Lucy's death. 
I made her an appointment with a local vet (not our vet) who specializes in birds after a couple of days of this behavior.
He literally looked at her for a whopping five seconds, says, "73!"
HUH?, I said.
"Your home, it needs to be 73 degrees. Also, she's too thin, and she needs water-soluble vitamins!" 
Then he left.
By the way, I want a job where I make $50 bucks a minute to shout out orders to people. Tell me where I can get a job like that.
So I took her home, tried to locate bird vitamins everywhere locally (they were out of stock), so ordered them on Amazon (also back-ordered, must be lots of sick birds everywhere), and pumped up the thermostat to 73, and waited.
Nothing.
I played her favorite videos of her talking, saying her name, singing sweetly.
Nothing.
I cried and said, JOY, PLEASE. YOU CAN'T DO THIS TO US. PEOPLE WILL THINK WE ARE MURDERING OUR PETS OVER HERE.
Then one Sunday morning, I woke up to the sound of a bird but thought it was outside. Then I heard Mike talking to someone and thought it was one of the girls.
Then I heard a familiar voice.
IT WAS JOY. SAYING JOY SOUNDS!
So was it the vitamins? The temperature of the house? The videos? WHO THE HELL KNOWS.
All I know is she is alive and well, and we are all ecstatic about it.
Our bird Joy, she so lives up to her name.
---
What I'm watching
---
Links
7 Ways Minimalism Will Impact My Children (if you are following this lifestyle like I am, this is an amazing read)
20-year-old dog in Tennessee is believed to be the oldest living dog in history 
Walmart is turning some of its parking lots into drive-in movie theaters
NASA will name its headquarters after Mary W. Jackson
Kentucky tattoo parlor covers up hate tattoos for free
6 Reasons 'All Lives Matter' Doesn't Work-In Terms Simple Enough for a Child
---
What I'm working on
I am looking at this pandemic as a challenge to myself to do something outside of my box, out of my comfort zone. Not take a home staging course, or even finish my bachelor's degree, but rather do what I do best: write.
Over the course of two weeks, I have created a working title, a foreword, and laid out ten chapters. I push myself to write for at least three to four hours each day, kind of like a workday. I have a deadline set for myself for September 26th, my beloved grandmother's heavenly birthday, before I send it to one of my friends who is an editor, so she can critique it. Afterward, I will have to do lots and lots of rewrites and editing, but the plan is to send it to a literary agent by the beginning of 2021.
I want to thank those of you for encouraging me over the years, even though I know you must have been frustrated with me for whining about the book I wanted to write without ever trying to write that book.
I am now finally writing that book.
---
Words
---
A moment
My dad was really sick on Father's Day. We were all concerned about him since we suspected he had coronavirus; thankfully, he did not. My mother was overcome with worry and fear, as well as just physical exhaustion from caring for him alone while trying to quarantine from him (doctor's orders while awaiting the results from a pending test).
So Mike and I went to their house that afternoon and dropped off some groceries and supplies in their garage, and social distance visited her outside for a much-needed morale boost.
After that, we went for a short drive and stopped for a snack at a McDonald's. We sat in a nearby parking lot for an impromptu Father's Day picnic, where there were seagulls flocking around us. We gave a few extra fries to the flock of seagulls (not the band), and they sang loudly, flapped around, and called at each other. 
I tell you, it was a moment.
We hadn't had a moment like this in a long time. We laughed loudly about how we were "bird people" and how the birds must have sensed our need for this moment. We gave the birds names and compared them to people in our lives.
And that, my friends, was therapy we both desperately needed.
I hope you have that kind of moment today, this week, or even this month.